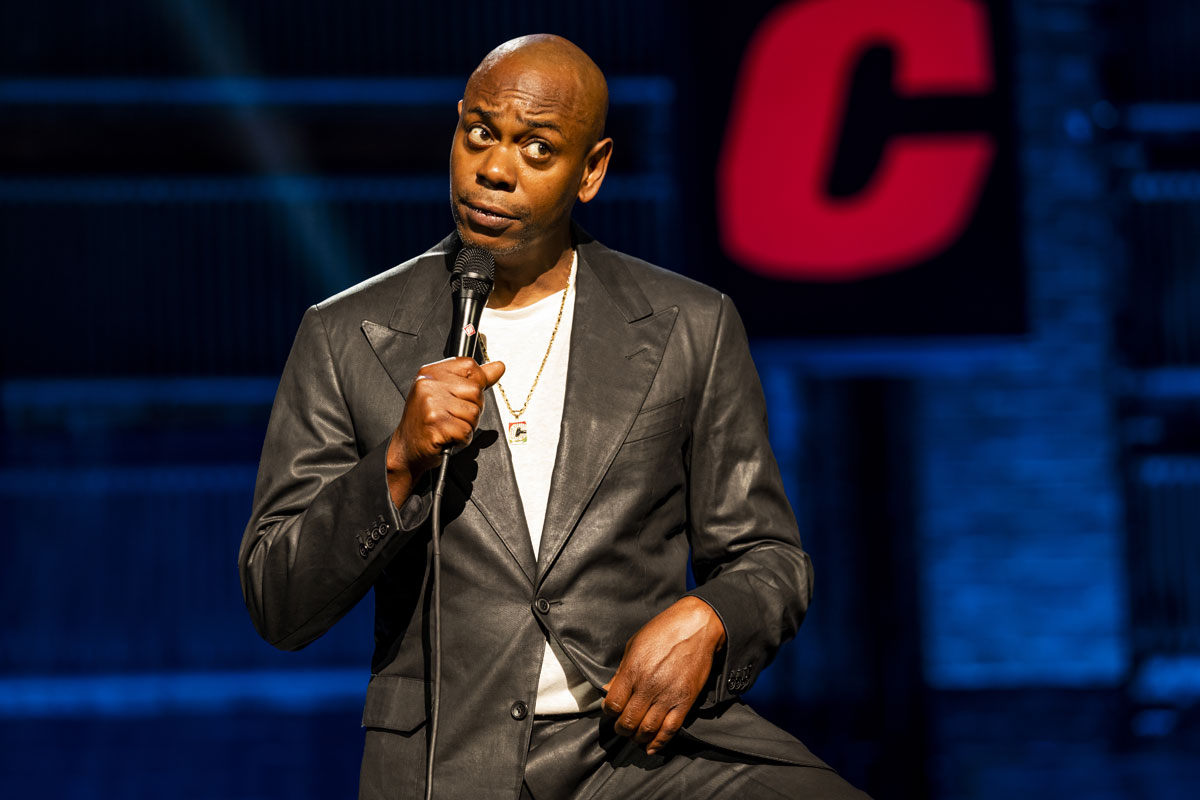 As we discussed last week, Dave Chappelle's latest Netflix standup special is called The Closer. Within that comedy special, Chappelle returns to some of new favorite subjects: how much he hates transgender people and how cancel culture is coming to get him because he says sh-t like "I'm Team TERF" and "JK Rowling is right." I think Chappelle's comedy was once really good and really fresh, but his comedy has aged like milk, and now he just comes across as another comedian hack, a has-been who thinks it's funny to punch down on marginalized communities. Does Netflix have the responsibility to stop platforming Chappelle though? I don't know. I think Netflix president Ted Sarandos needs to say and do more, because this sh-t ain't it:
Netflix has suspended three employees, including a trans staffer who publicly spoke out against Dave Chappelle's controversial comedy special, The Closer, which has come under sharp criticism from groups such as GLAAD and the National Black Justice Coalition over jokes those organizations and others have said were hurtful and cruel to or dismissive of the LGBTQ community.
A source said that the employees, including engineer Terra Field, whose Twitter thread about the special went viral, were suspended for attempting to join a quarterly meeting meant only for directors or vice presidents, and not because of Field's tweets.
"It is absolutely untrue to say that we have suspended any employees for tweeting about this show," a Netflix spokesperson said. "Our employees are encouraged to disagree openly and we support their right to do so."
Netflix co-CEO Ted Sarandos also defended the comedian in a memo that was sent out on Friday and confirmed by The Hollywood Reporter. In the memo, Sarandos warned senior staff that "some talent may join third parties in asking us to remove the show in the coming days, which we are not going to do… Chappelle is one of the most popular stand-up comedians today, and we have a long standing deal with him. … As with our other talent, we work hard to support their creative freedom — even though this means there will always be content on Netflix some people believe is harmful, like Cuties, 365 Days, 13 Reasons Why or My Unorthodox Life," Sarandos wrote.
"Several of you have also asked where we draw the line on hate. We don't allow titles on Netflix that are designed to incite hate or violence, and we don't believe The Closer crosses that line," he added. "I recognize, however, that distinguishing between commentary and harm is hard, especially with stand-up comedy which exists to push boundaries. Some people find the art of stand-up to be mean-spirited but our members enjoy it, and it's an important part of our content offering."
In a statement about the memo and suspension of employees, GLAAD said, "Netflix has a policy that content 'designed to incite hate or violence' is not allowed on the platform, but we all know that anti-LGBTQ content does exactly that. While Netflix …read more
Source:: Cele|bitchy
(Visited 10 times, 1 visits today)