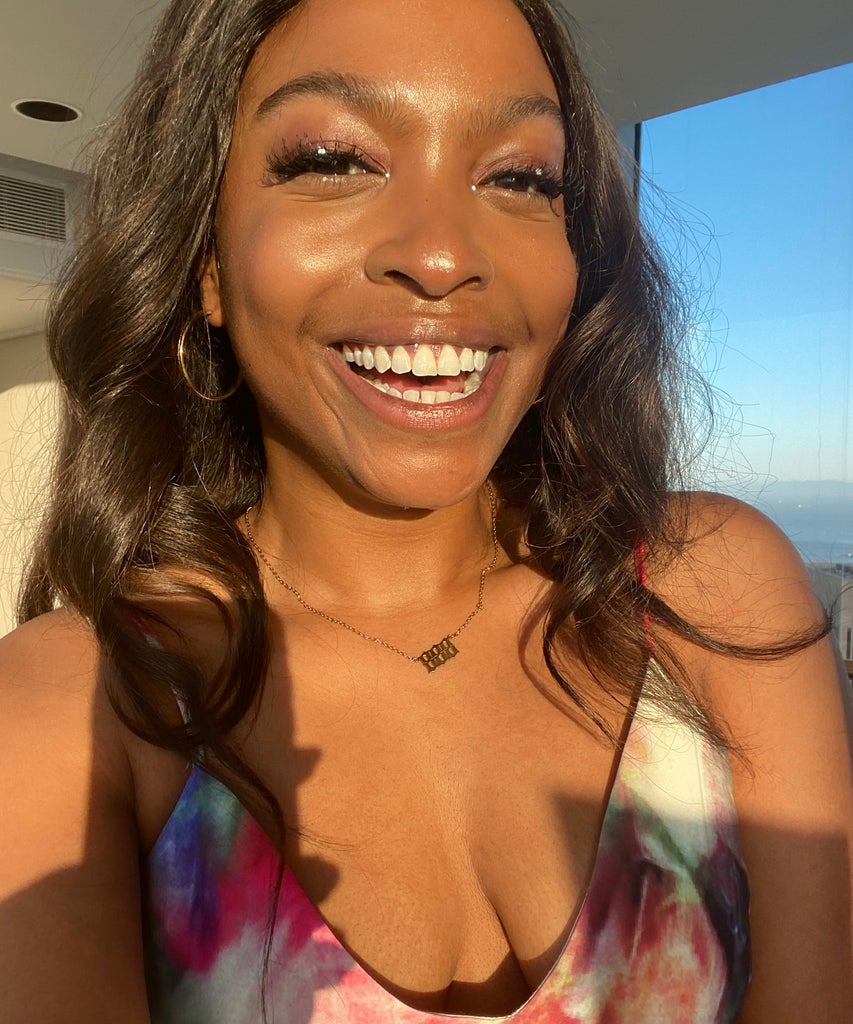 As a single woman in New York City, let me tell you: Dating is like wandering into a cesspool of molten garbage. And the Rat Kings in this city right now…
I'm doing pretty much anything and everything to find love — spells, jewelry, crystals — anything but actually going outside of my house to meet someone or ever opening a dating app. Because doing nothing yet feeling like I'm out of options is a part of my brand, when a TikTok video told me that four dots of white eyeliner would make someone fall in ~love~ with me, well, I had to try it. Yesterday.
There's a half-baked theory behind the white-dot makeup trick: By placing four dots around your eye in a diamond configuration — one on either side, as well as above and below your pupils — you're psychologically manipulating the person looking you in the eye. When it went viral on TikTok, a person who tried it found that their restaurant tips were higher than ever before. As a former restaurant employee, I understand the hustle for tips. Still, being a person who believes in spirituality but also wonders about the scientific logic governing the phenomenon of attraction, I wanted to know the psychology at work. So, I spoke to author and color expert Walaa of Walaa's Colorways, as well as art therapist Lindsey Weaver, MA, ATR, to find out what this viral TikTok eyeliner trick really means, and if it's the real deal.
@okshordie @shordiewildn ♬ original sound – ᴏᴋꜱʜᴏʀᴅɪᴇ!
Why The 4 Eye Dots Trick Is Supposed To Work
Walaa found the concept rather fascinating when it was first explained to her, needing a moment to really clue into her professional opinion. "I've never used white to manifest," she offers. "It's not usually a color that would energetically work." In color psychology, white is often viewed as a color of purity or innocence, making it a very non-threatening, giving the viewer a perception of openness and ease. How this white-eyeliner trick works, in Walaa's opinion, is both due to the color of the dots, as well as the placement. "Because [they're] close to the eye and white functions as a clearer, it separates your real emotions. It deflects and reflects everything, [as well as] emphasizes."
Beyond purity or innocence, white is a reflection color. "We see white when light hits something and reflects all colors," Walaa explains. "Your eyes are the doorway to your soul and your energy and everything. When you're combining those two together, you're reflecting your soul outwards." Basically, if black is the absorption of all color and white is the reflection of all color, by putting white near your eyes, it's almost like, "What I want, you reflect to me." Who would have thought, tiny white dots could make people think they're peering into my soul? Or …read more
Source:: Refinery29
(Visited 7 times, 3 visits today)