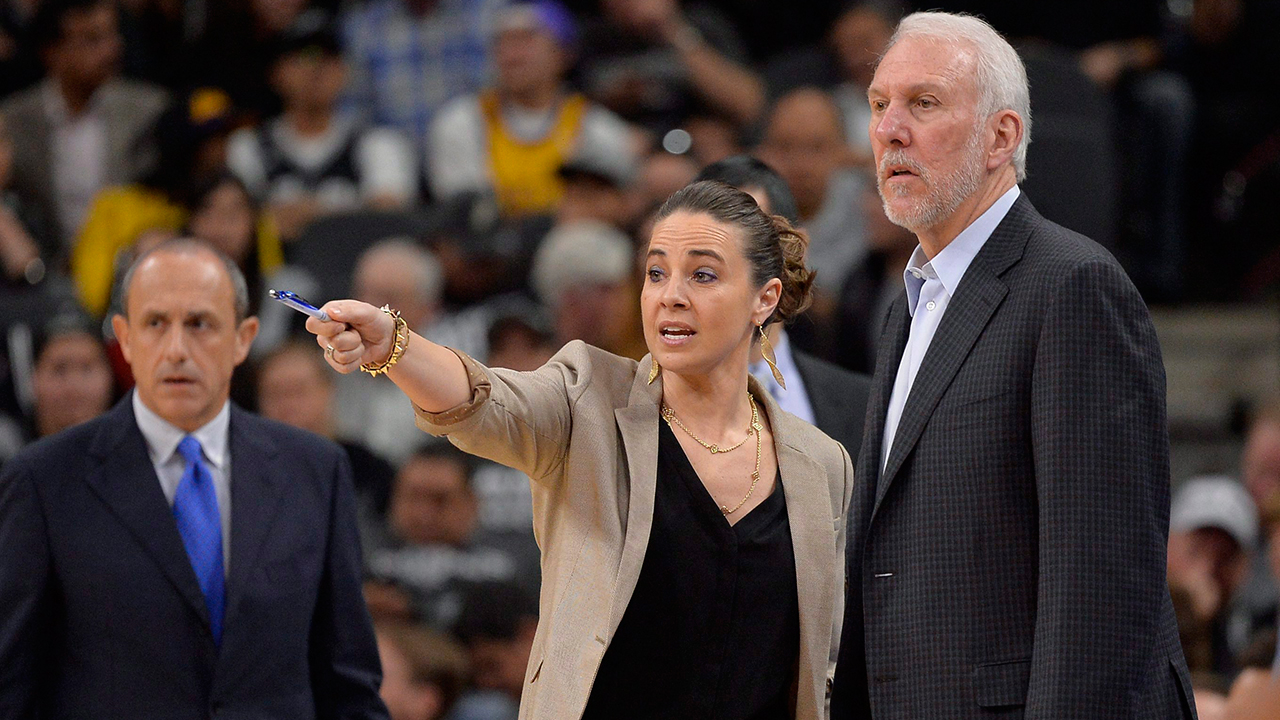 More and more, it's looking like the new head coach of the Toronto Raptors will be an inside hire.
When Masai Ujiri held a press conference announcing the firing of Dwane Casey after a 59-win regular season and with one year left on his contract, the Raptors president said his search for Casey's replacement would have no pre-conditions.
"I'm open. We'll look everywhere," Ujiri said. "I'm not [ruling out] anything. We're looking at 50 people. We'll have hopefully a good (candidate). I'm going to look at a range, not ruling out anything. We'll do a thorough job investigating, finding. We're looking for the right person."
The "50 people" reference was always taken as a bit of hyperbole, but the Raptors have a way to go to even interview 10 serious candidates. With nearly a week gone since Casey's dismissal, Toronto has interviewed four candidates for the role, one of three remaining head coaching vacancies across the NBA.
Only one of those, Mike Budenholzer, was an external candidate. The others are familiar names to Raptors fans: Nick Nurse and Rex Kalamian — Casey's lead assistants — and Jerry Stackhouse, the head coach of the team's G League franchise for the past two years and a past Casey assistant.
Now Budenholzer is off the table. As first reported by ESPN's Adrian Wojnarowski, the former Atlanta Hawks boss agreed to a four-year deal to be the head coach of the Milwaukee Bucks on Wednesday night, a move telegraphed by Budenholzer going out for breakfast with Bucks superstar Giannis Antetokounmpo and right-hand man Kris Middleton.
Once news of that got out the deal was a foregone conclusion. Breakfast with the franchise player is the final blessing.
Where that leaves the post-Casey era Raptors is an open question.
There is no doubt the team went after Budenholzer aggressively. He was their first interview and had dinner in Toronto with Ujiri and his staff on Monday. The 2015 coach of the year was objectively the leading candidate going into the process. He had the most robust résumé of any of the experienced head coaches on the market: four playoff appearances in five years, a near-perfect 60-win season, three playoff rounds won and a trip to the Eastern Conference Finals.
The awkward bit?
He was 0-8 against LeBron James and the Cleveland Cavaliers, his Hawks teams the only other team in NBA history besides the Raptors to be swept in consecutive years by the same team, with one of those sweeps coming as the No. 1 seed.
But even with that blemish, Budenholzer as an upgrade or a logical "new voice" for a roster that will likely have minimal turnover would have been saleable.
There are different ways to interpret Budenholzer taking the Bucks job without even, per league sources, receiving a formal offer from Toronto.
The simplest and most obvious might be that the interview didn't go particularly well. Ujiri is a big believer in strong working relationships and chemistry and, Budenholzer's reputation — his basketball acumen aside — is that he …read more
Source:: Sportsnet.ca
(Visited 12 times, 1 visits today)