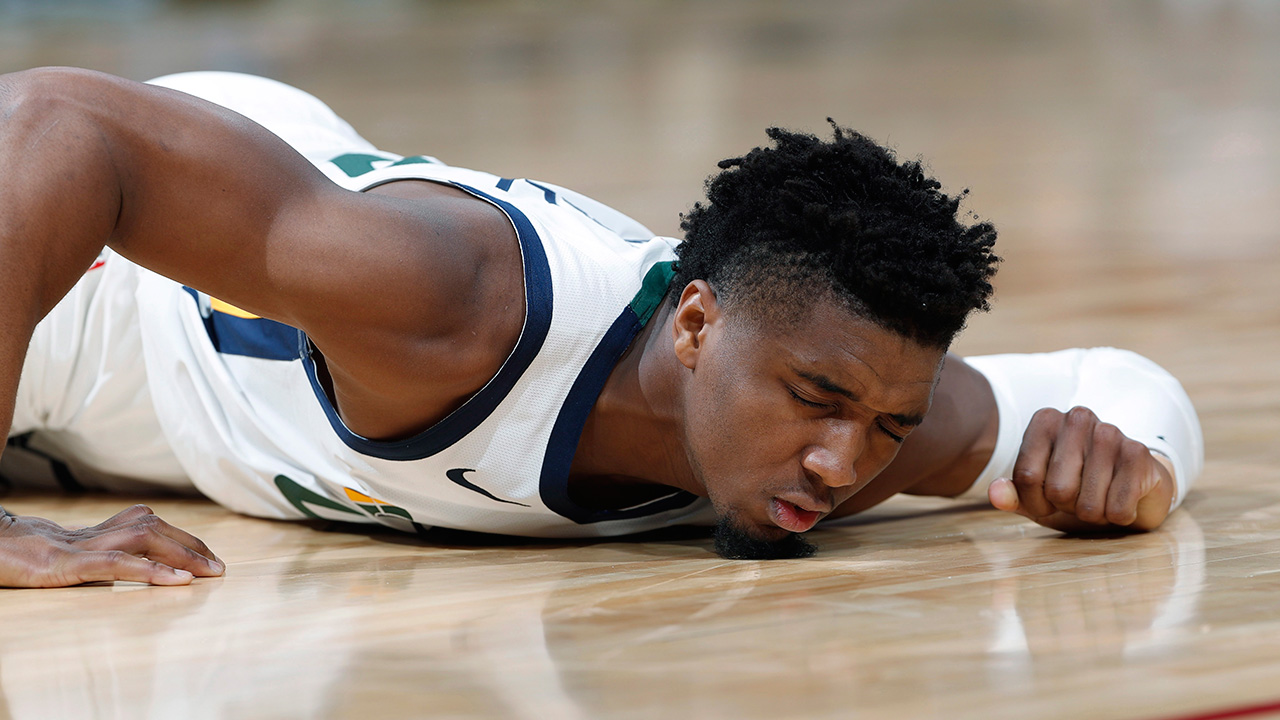 A sprained ankle will keep shooting guard Donovan Mitchell out of the Utah Jazz's lineup for Monday night's contest against the Toronto Raptors.
Tomorrow's injury report:
Donovan Mitchell (left ankle sprain) is OUT.
Alec Burks, Jae Crowder & Derrick Favors are PROBABLE.
— Utah Jazz (@utahjazz) November 4, 2018
Mitchell twisted his ankle during the fourth quarter of the Jazz's loss to the Denver Nuggets on Saturday. After collapsing to the floor in pain Mitchell had to be helped to the locker room and he was unable to put any pressure on his left leg. Miraculously, the second-year guard returned to the game just minutes later with a freshly-taped ankle, finishing with 16 points and five steals in 32 minutes.
The injury looked quite severe at the time, so giving the 2017-18 Rookie of the Year runner-up a night off isn't surprising and could turn out to be a wise move for all involved.
The Raptors are playing the Los Angeles Lakers on Sunday night, so without Mitchell suiting up against them on a second-night of a back-to-back, things just got a little easier for Toronto.
Source:: Sportsnet.ca
(Visited 1 times, 1 visits today)