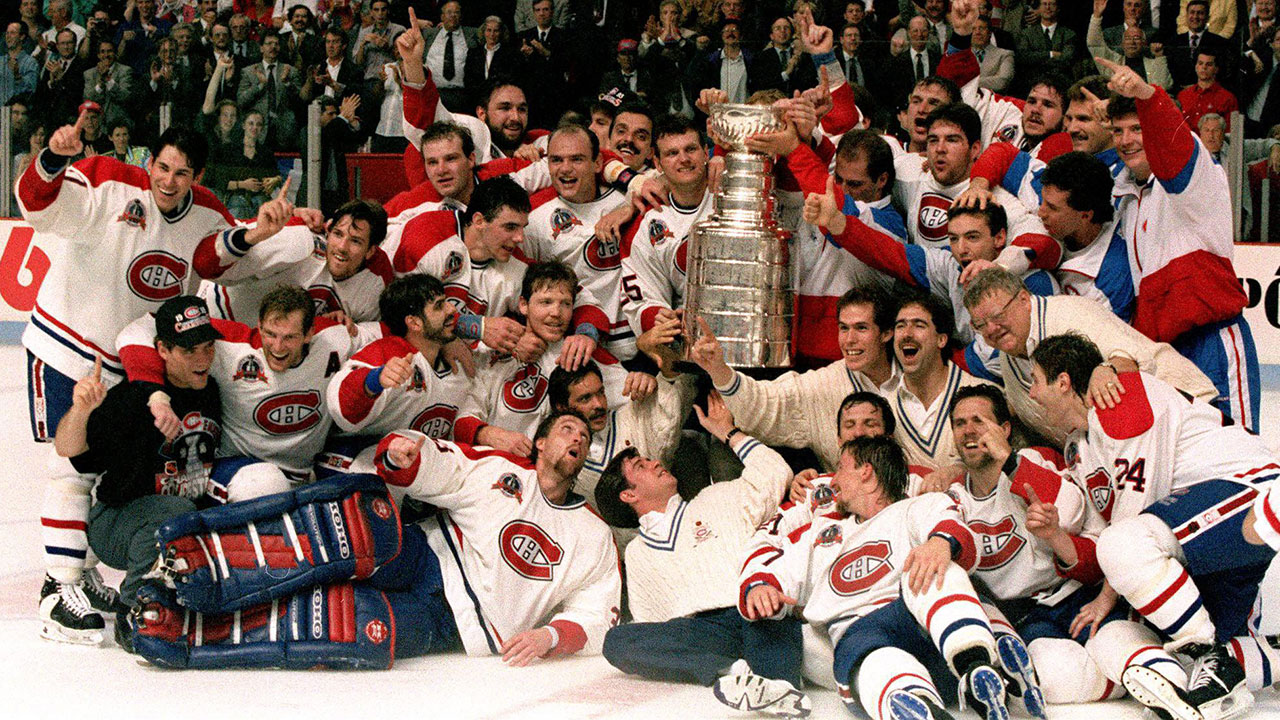 Twenty-five years ago, in his first meeting with his new team, Jacques Demers told his Montreal Canadiens players that they were going to shock the hockey world that season.
"I mean, the first day he's telling us we're going to win the Stanley Cup," said defenceman Patrice Brisebois, "that we're going to shock the hockey world."
A few players were left shaking their heads, but before long they would become believers, though there would be moments of doubt.
But in the spring of 1993, the Canadiens did "shock the hockey world," winning the 24th Stanley Cup in franchise history.
And the last for them or any other Canadian team.
They did it, in part, in a way that had never been done before and has never been done since, with an amazing 10 consecutive overtime victories.
"It's insane when you think about it," said goalie Patrick Roy, himself a big reason why they were so successful in overtime. "I don't think we'll ever see that again."
To put it in the context, that spring the Canadiens actually played 11 overtime games, losing the first in their playoff opener against Quebec, then winning two overtime games in that first-round series. Next round, they swept the Buffalo Sabres, winning each game 4-3, and the final three in overtime.
In the conference final, they beat the New York Islanders in five games — two of those in overtime — and they won three more overtime games to beat the Los Angeles Kings in the Stanley Cup Final.
Like Roy said, it was insane, really.
Ten overtime wins for one team. In this year's playoffs, there were 10 overtime games total!
In many ways, that spring was the perfect storm for the Canadiens, at least once they got their own act together.
The Habs had a pretty good season, finishing with 102 points — third in the Adams Division — although they went through stretches when they were really good, then would stumble for a while, and they struggled down the stretch entering the playoffs.
In the estimation of Roy: the team played great, he didn't.
Indeed, Roy was booed during the skills competition at the all-star weekend in Montreal.
Matters got worse after he signed a promotional deal with a hockey card company, whose "clever" billboard campaign displayed a Roy hockey card with the words, 'Trade Roy!'
Well, during his struggles, a local newspaper asked the question: should the Habs trade Roy? Fifty-seven per cent said they should.
Behind the scenes, Demers assured Roy that wasn't going to happen.
"For some reason, I wasn't playing at a level I should have," said Roy, who said he used the all-star experience "as a wake-up call."
Demers delivered a similar message to his star goalie after the Habs lost the first two games of the playoffs against the rival Nordiques. Fans were again doubting Roy. But not his coach.
"He easily could have said, 'You had your chance' … instead, he said, 'I'm going to live and die with you,'" recalled Roy. …read more
Source:: Sportsnet.ca
(Visited 6 times, 1 visits today)