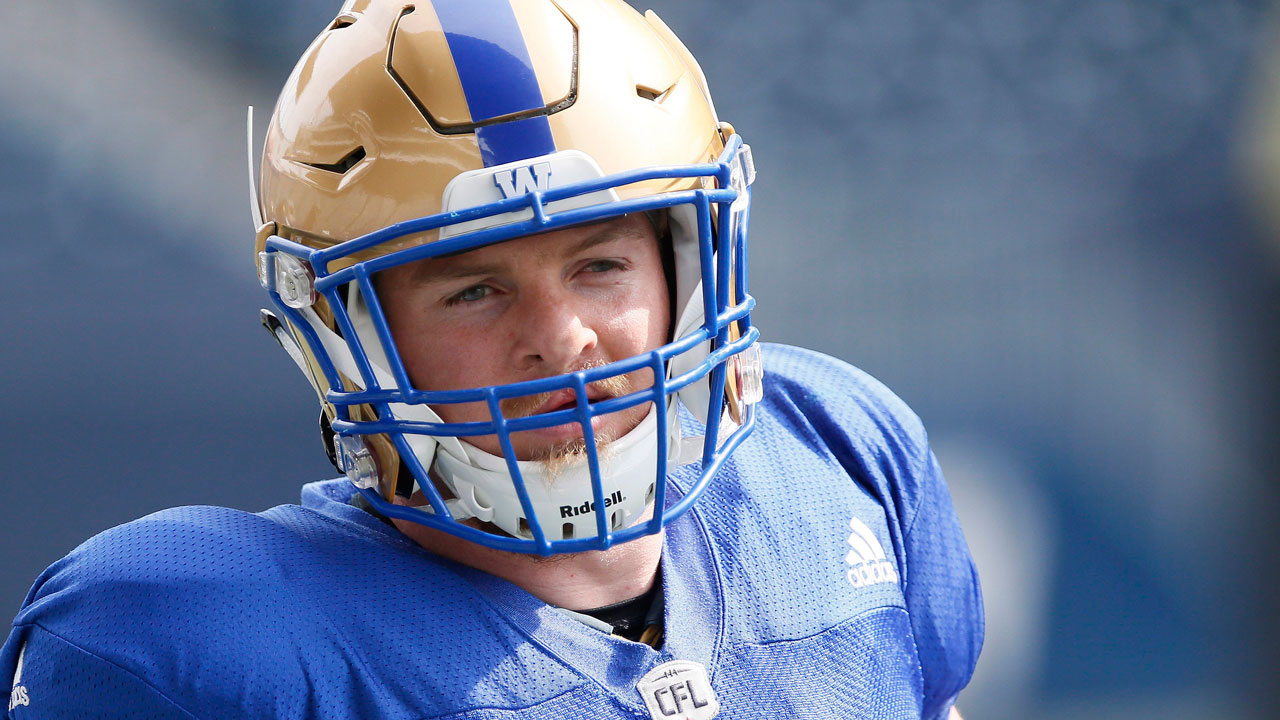 WINNIPEG — Adam Bighill and Craig Roh were glad the Winnipeg Blue Bombers met a challenge head on and came away smiling.
After Winnipeg kicker Justin Medlock's 33-yard field goal put the Bombers ahead of the Tiger-Cats 29-23 on Friday with 1:22 left in the fourth quarter, the defence held off a late Hamilton surge to preserve the victory.
"It's good to be challenged because the last couple games that we've had have been blowouts and so you don't feel as much pressure with that," said Roh, a defensive lineman the Bombers added in free agency.
"But it's good to have a game where you're feeling a lot of pressure and then you pull it out, and so I think that's good for us to have, especially defensively."
It was Winnipeg's third win in a row and tied the team (5-3) with Edmonton (5-3) for second place in the CFL West Division in front of 26,454 fans at Investors Group Field. Hamilton dropped to 3-5.
Roh finished with three tackles and one quarterback sack, while Bighill put on a show with seven tackles, one sack and one forced fumble.
"At the end of the day, that's what great defences do. You finish games and you play all four quarters," said Bighill, an all-star linebacker Winnipeg also picked up in free agency.
"It continues to add confidence when you play that way. We're really building that chemistry and that brotherhood in the room and that trust for each other."
Bombers quarterback Matt Nichols completed 13-of-24 passes for 180 yards with touchdown passes to Weston Dressler and Nic Demski and no interceptions.
"It was a bit of a frustrating one on offence at times, but I was proud of the way the guys just stuck to it," Nichols said.
Dressler now has at least one reception in 120 straight games, tying him for eighth place with Craig Ellis on the CFL all-time list for consecutive games with a reception. However, he was injured stretching for a pass in Winnipeg's next series. He didn't line up as a receiver for the rest of the game, but still held for Medlock on field goals. Head coach Mike O'Shea had no update on his condition.
Bombers running back Andrew Harris combined for 128 yards and one touchdown. He had 16 carries for 82 yards with a three-yard TD run and caught four passes for 46 yards.
Medlock also kicked a 23-yard field goal, went wide on a 54-yard attempt and was good on three converts.
Hamilton QB Jeremiah Masoli was 17-of-27 passing for 251 yards with one TD throw to Brandon Banks and no picks. The two-point convert attempt after Banks's TD was incomplete. Alex Green ran in touchdowns from one and …read more
Source:: Sportsnet.ca
(Visited 1 times, 1 visits today)