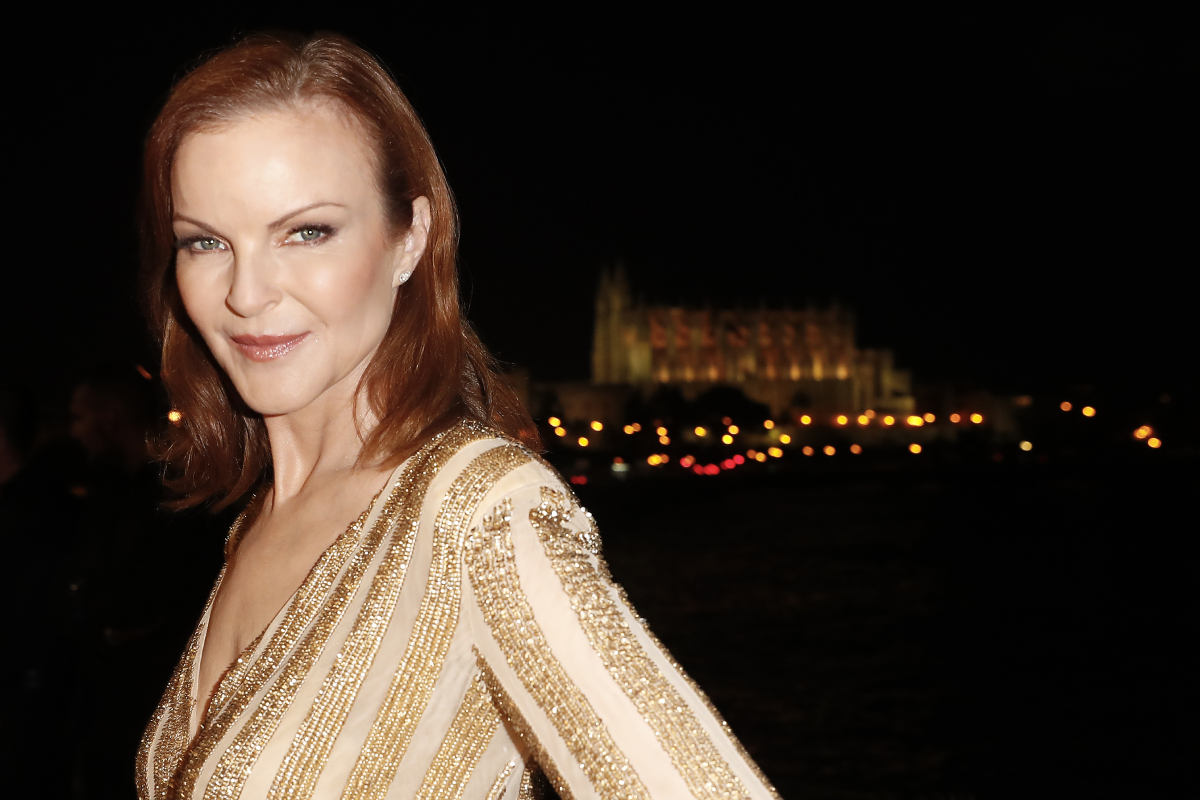 The wait is almost over for the release of You Season 3. The new season will drop on Netflix this Friday, Oct. 15. Netflix and the official Instagram and Twitter accounts for You have been dropping teasers left and right. Netflix recently released a video sharing everything they could about the upcoming season. The streaming service showed a brief clip of former Desperate Housewives star Marcia Cross' role in the new season.
Marcia Cross | Franziska Krug/Getty Images for Marcel RemusWho is Marcia Cross?
Cross has been acting for quite some time, and clearly, her career is far from over. The 59-year-old actor began her television acting career in the 1980s, with a reoccurring role in the soap opera The Edge of Night. Over the years, Cross continued to act in several soap operas, including the incredibly famous Knots Landing. Cross has also shown her versatility. She made appearances in quite a few sitcoms and drama TV shows.
Cross is probably best known for her roles in the TV series Everwood and Desperate Housewives. In the drama series Everwood, Cross played Dr. Linda Abbott, a recurring character who returns from overseas in season 2. Cross' character Bree Van de Kamp on Desperate Housewives earned her critical acclaim, including three Golden Globe Award nominations. Now, Cross is joining the cast of You Season 3.
Netflix teases 'You' Season 3
You Season 3 had to bring on several new faces, considering quite a few main characters have already been killed off. Netflix released a video teasing everything they could about Joe and Love's new life in Madre Linda, a suburb of Silicone Valley. A clip can be seen of Marcia Cross' new character saying, "The worst offense that people in this town are guilty of is tacky athleisure."
It's not clear yet exactly what role Cross' character will have in the new season, but fans were excited nonetheless. "OMG Marcia Cross!!! Ok, now I'm even MORE excited for this season than before if that's even possible," a fan commented on YouTube.
Community will have a big part to play in You Season 3. Joe and Love are raising their new baby in the suburbs. Love seems ready to forget the past and start anew. She opens a bakery and makes some new friends in their cozy little town.
Of course, Joe can't give up his stalking habits so easily. In You Season 3 he finds a new object to obsess over in his neighbor, Natalie. The Netflix video teases "more than one person you saw in this video will die." That much was probably already obvious, but who meets their end in You Season 3 is anyone's guess.
'You'Season 3 cast features many new faces
Of course, Penn Badgley and Victoria Pedretti will reprise their roles as Joe and Love in You Season 3. Saffron Burrows, who plays Love's mother Dottie, is also coming back for the new season. Other than that though, …read more
Source:: Showbiz Cheat Sheet
(Visited 9 times, 1 visits today)