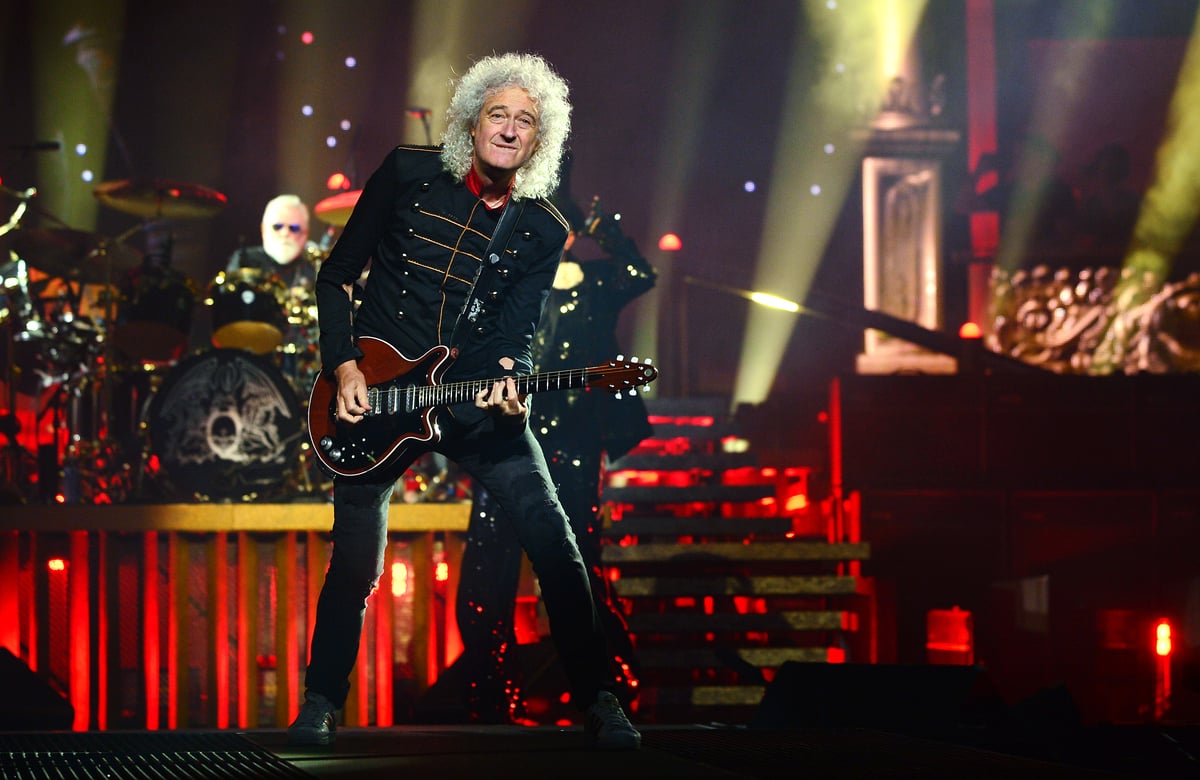 "Classic rock" might be a subjective term. After all, music history has demonstrated that the definitions of both "classic" and "rock" depend on one's perspective. However, few music fans would deny Queen and the Beatles are among the bands that epitomize the genre. So perhaps it's only fitting that new docuseries The Beatles: Get Back resonated so strongly with Queen co-founder Brian May.
Brian May of Queen | Photo by Jim Dyson/Getty Images
'Get Back' showed a different side of the Beatles
The Beatles defined a generation in the 1960s and remains one of the most beloved musical acts of all time. So fans were understandably excited when The Beatles: Get Back was announced. The documentary series culled together hours of never-before-seen footage of the Fab Four as they worked on what would become their final album, 1970's Let It Be.
The involvement of Oscar-winning filmmaker Peter Jackson (The Lord of the Rings) – who directed and produced the show – only raised expectations. And The Beatles: Get Back didn't disappoint, lending considerable insight into the inner workings of the Beatles' creative process. Upon its release on Disney+ in 2021, the three-part series won over critics and fans alike.
RELATED: Freddie Mercury Said This Queen Song Was a 'Killer to Do Live'
Queen guitarist Brian May saw a lot of his band in it
The Beatles: Get Back took viewers behind the curtain of the band. And apparently, Jackson and his team did such an accurate job capturing the dynamic of an iconic band because May revealed to Louder Sound he saw more than a little of himself and his Queen bandmates in the series.
"[The Beatles: Get Back] was very close to home for us because they were the kind of situations we very often found ourselves in. I found the first episode quite difficult because they're not really getting on and the creative juices aren't flowing very well. But the second episode is a lot nicer to watch. It's great to see George Harrison come into his own. And there are moments of pure magic, like John Lennon singing the song that has the melody of Jealous Guy but with completely different lyrics. That knocked me sideways."
Unfortunately for Queen fans, May also confirms his band is unlikely to be the center of a documentary like The Beatles: Get Back. The guitarist and vocalist claims Queen was "very self-conscious" about having cameras around. So there's simply not enough footage to put something like that together.
Queen's legacy got a huge cinematic boost in 2018
That being said, the creation of Queen was at central to the acclaimed 2018 film, Bohemian Rhapsody. Rami Malek won an Academy Award for his performance as Freddie Mercury in the movie. And remarkably, the film earned $910 million worldwide, according to Box Office Mojo. So the legacy of Queen still received a relatively recent bump thanks to its release.
In fact, Bohemian Rhapsody was such a tremendous success that rumors often pop up …read more
Source:: Showbiz Cheat Sheet
(Visited 7 times, 1 visits today)