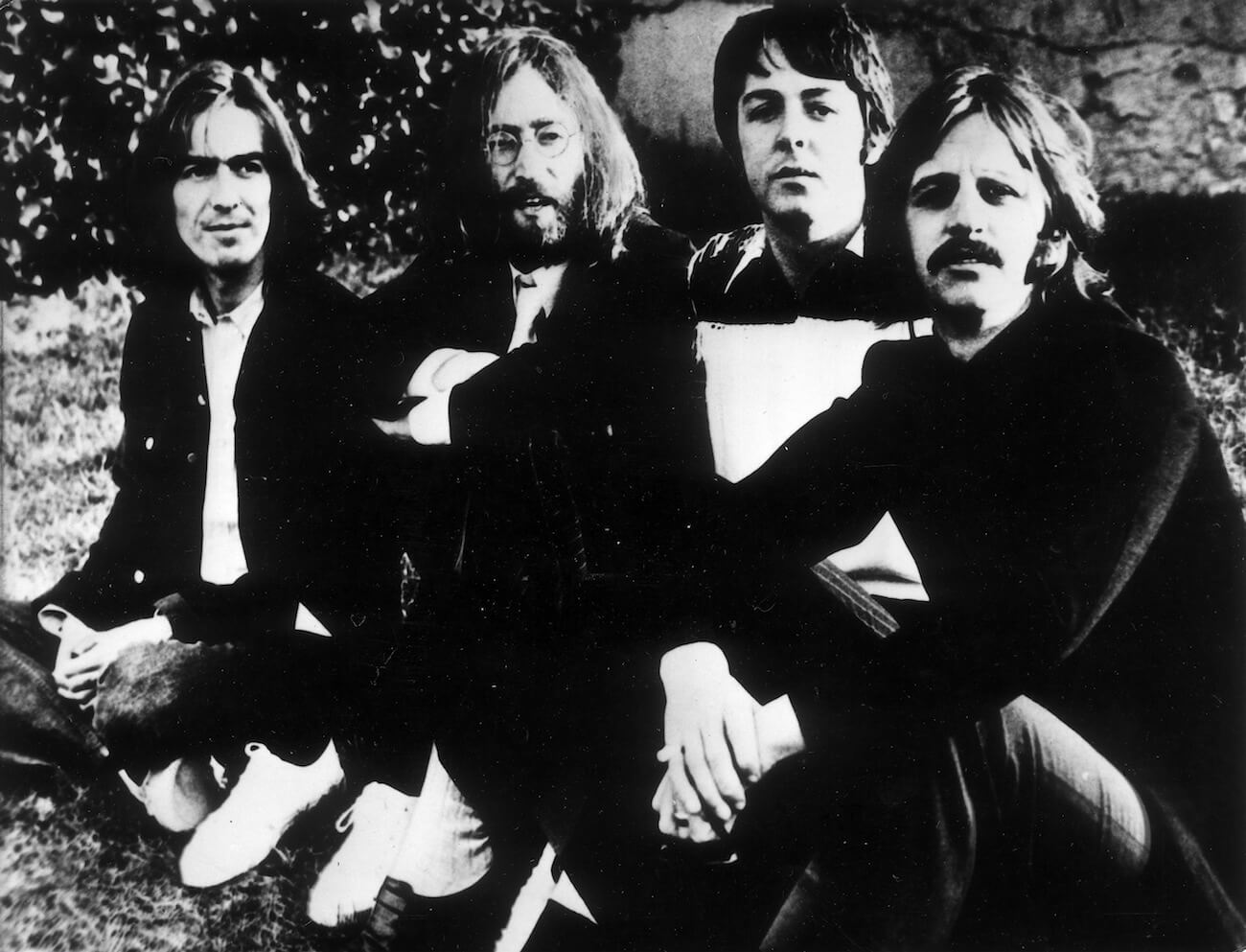 It's symbolic that The Beatles' final No. 1 single is "The Long and Winding Road." The Fab Four had certainly traveled down a long and winding road to get to where they were when they recorded the tune.
The Beatles | ullstein bild/Getty Images
Paul McCartney based 'The Long and Winding Road' on the road leading to town from his Scottish farm
In his book, The Lyrics: 1956 to the Present, Paul McCartney wrote that from the bedroom window of his farmhouse in Kintyre, Scotland, he could see a road that twisted away into the distance toward the main road. It was the road to town, Campbeltown.
Paul bought High Park Farm in 1966. It was a very remote retreat, and it was almost in ruin when he bought it. That is until his first wife, Linda, fixed it up and turned it into a private haven for them and their growing family in the late 1960s.
It wasn't until years later that the image of the distant winding road to town would become the subject of one of Paul's songs. The Beatles released "The Long and Winding Road" in 1970, and it became their 20th and final No. 1 single.
There's a symbolism there.
The symbolism in 'The Long and Winding Road'
It's possible that when Paul was looking through his bedroom window at High Park Farm at the long and winding road to town, he was thinking of a similar stretch of road that had led him to that moment in his life.
The Beatles were only technically together for eight years. Ringo Starr entered the band in 1962. Paul, John Lennon, and George Harrison had been in The Quarry Men together since the late 1950s. The group didn't truly kick off until 1963. Then, they entered a tornado.
George often said that being a Beatle aged him and wrecked his nervous system. He's not wrong. When you think about everything The Beatles accomplished in those short years, it's a wonder they got anything done. There was tours, recording, interviews, TV appearances, and films. Half of it was during Beatlemania, when they couldn't go anywhere without having girls trying to pull locks of hair from their heads.
A very long and winding road indeed. It's symbolic that the song that can perfectly describe the end of their long journey was their last No. 1. Not that Paul wanted it to be, though. Of all his bandmates, Paul craved for The Beatles to continue. He wrote about it in "Get Back." He thought that if they returned to where they once belonged, meaning playing tiny clubs, it would save them from splitting.
By the time he wrote "The Long and Winding Road," Paul had made peace with the fact that none of that would happen. He'd reached the end of the road with his bandmates, and there was no turning back.
Related
The Beatles Recorded Their First Song a Day Before John Lennon's Mother Died
Paul says the song resonates …read more
Source:: Showbiz Cheat Sheet
(Visited 1 times, 1 visits today)