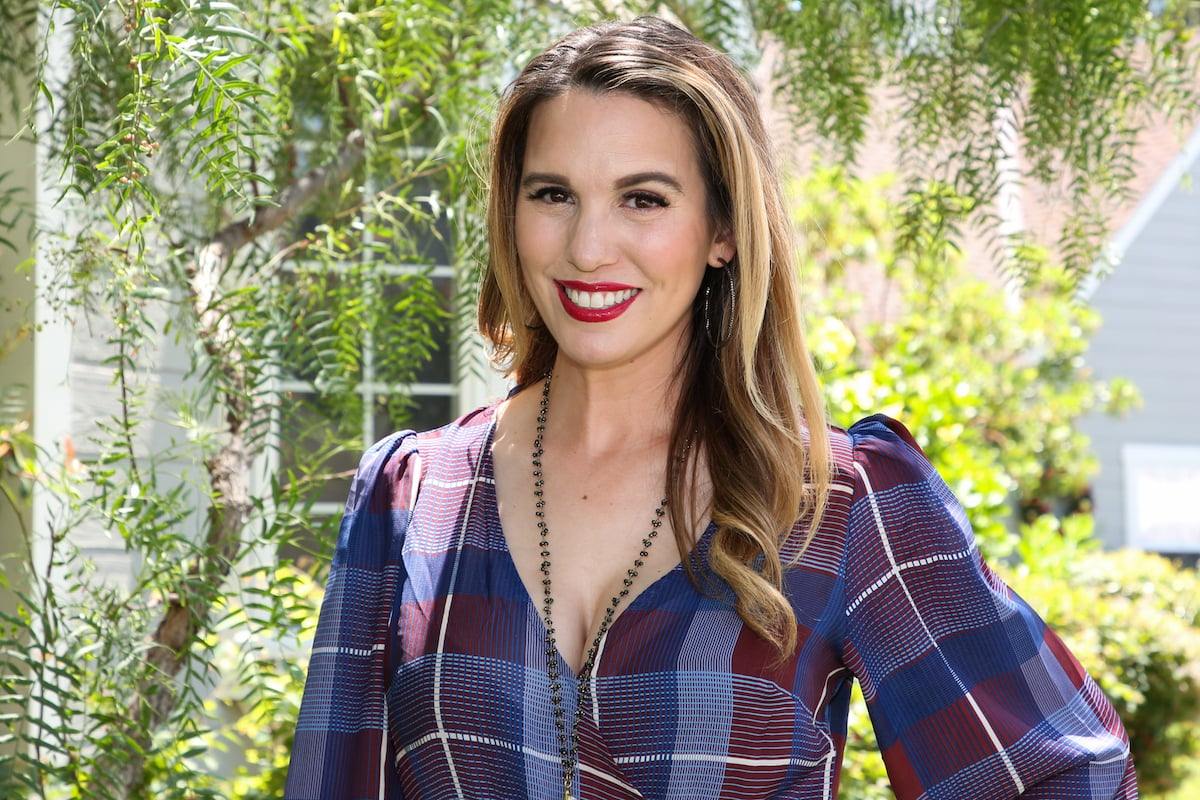 Christy Carlson Romano is an actor and singer who rose to fame in the Disney Channel series Even Stevens. The series, which premiered on the Disney Channel in 2000, has become a cultural mainstay for several generations of children and is widely considered to be the vehicle that propelled Shia LaBeouf to stardom.
These days, LaBeouf is a huge Hollywood star, while Romano has been focusing her attention on growing her YouTube channel. In her channel, Romano discusses everything from her life as a former child star to cooking and workout tips. In a recent video on her channel, Romano opened up about her days on the set of Even Stevens, revealing why she believes that her character got the "crap end of the stick." 
Christy Carlson Romano played Ren in the Disney Channel show 'Even Stevens'
Christy Carlson Romano | Paul Archuleta/Getty Images
Romano had been acting for years by the time she was cast in Even Stevens. Romano had acted on Broadway and appeared in multiple feature films in small roles, including Woody Allen's Everyone Says I Love You. In 2000, when Romano was 14 years old, she was cast simultaneously in three major Disney Channel projects, Even Stevens, Kim Possible, and the movie Cadet Kelly, opposite Hilary Duff. 
In Even Stevens, Romano played Ren Stevens, the middle sibling and only daughter in the Stevens family. Intelligent and well-spoken, Ren frequently clashes with her younger brother, the mischievous Louis, played by Shia LaBeouf. Romano made a splash as Ren, and appeared on the series throughout the entire run, until it went off the air in 2003. 
Why does Christy Carlson Romano say that Ren got the 'crap end of the stick'?
I wonder who I'll get… Quiz: Which "Even Stevens" Characters Are You? https://t.co/mNnGfpEkyS
— ChristyCarlsonRomano (@ChristyRomano) March 23, 2020
In August 2021, Romano uploaded a video to her YouTube channel, in which she opened up about the filming process behind Even Stevens, revealing what it took to make the Disney Channel production. Romano revealed that filming the series wasn't always very easy. "With the typical Disney production, you will show up to whatever warehouse or lot you are filming at," Romano said. "We just happened to get the crap end of the stick with our warehouse because we had the Baywatch studios by the beach in Santa Monica…we, literally, me and Shia had David Hasselhoff's dressing room split in half." 
Romano went on to say that they had the "perfect amount of space for two kids just doing homeschooling and whatnot at the set," before admitting that she had to wear a great deal of makeup for filming Even Stevens. "There's also set politics," Romano said. "Every set has certain people who don't get along…for a time, it was me and Shia." 
What is Christy Carlson Romano doing now?
Are you not subscribed to my YouTube channel? What's your problem? Do you hate fun?! Do you hate the people that gave you …read more
Source:: Showbiz Cheat Sheet
(Visited 9 times, 1 visits today)