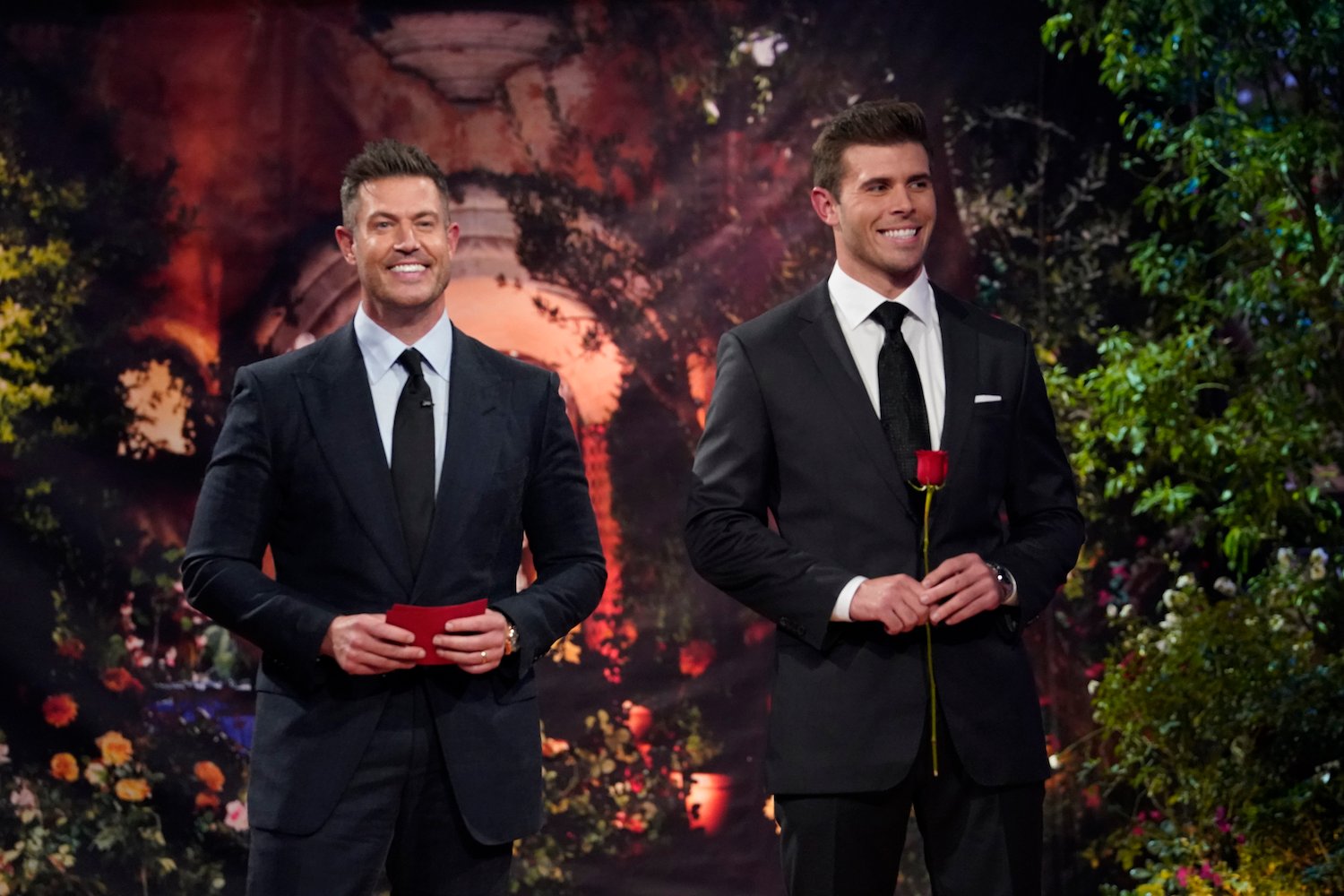 Once upon a time,'The Bachelor' host starred as the lead. So, who did Jesse Palmer pick during his season of 'The Bachelor?' | ABC/Craig Sjodin
Who did Jesse Palmer pick on 'The Bachelor?'
Fans only have a few more hours to wait until a new season of The Bachelor gets underway. This season Zach Shallcross takes the lead, but former Bachelor star Jesse Palmer returns as host. Jesse first appeared on the show in 2004, and he was the first professional athlete to do so. Since it's been a while since his season, let's take a look back and see who did Jesse Palmer pick when he was the Bachelor?
Once upon a time,'The Bachelor' host starred as the lead. So, who did Jesse Palmer pick during his season of 'The Bachelor?' | ABC/Craig Sjodin
Who did Jesse Palmer pick on 'The Bachelor?'
Longtime fans of the series may remember Jesse's big faux pas as the lead when he accidentally announced the wrong name of one of the women during one of the first Rose Ceremonies. It was the first time something like that ever happened on the show, and Jesse pulled former host Chris Harrison aside to help him fix his mistake.
Regardless, neither of the women involved in the incident ended up as Jesse's pick on The Bachelor. Instead, Jesse chose 22-year-old California law student Jessica Bowlin. The former NFL player stayed unsure about his final decision up until the very end. Ultimately, he was all smiles when he made the decision to pick Jessica.
During the pair's romantic conversation, Jesse said, "This whole thing to me is like a dream, and tomorrow morning I'm gonna wake up from that dream into the real world. But I don't want to wake up tomorrow morning if I can't wake up with you."
When did Jesse Palmer and Jessica Bowlin break up?
Looking back, Jesse possibly hinted at his and Jessica's relationship not being ready for the long haul. He didn't offer her a ring during the final Rose Ceremony. Instead, he pulled out a one-way plane ticket and asked her to accompany him back to New York.
The pair split in June of 2004, less than a month after The Bachelor finale aired. Later, Jesse moved back to Canada, where he grew up, to play for the Canadian Football League.
In 2012, Jesse appeared on George Stroumboulopoulos Tonight and said that the couple's breakup took a toll on him at the time, "Well, that was devastating. The last part of that, when I was 24 years old, and realizing that was not going to work out, that was tough. I'm slowly bouncing back."
Related
What Was Zach Shallcross's Job Before 'The Bachelor'?
Who is Jesse Palmer married to now?
While Jesse's turn on The Bachelor didn't end in success, the now-host eventually found love. He began dating model Emely Fardo in 2017. Fardo, originally from Brazil, eventually moved to New York City to pursue her career as a model. Later, she found a love of being the one behind the camera and added photographer to her list of talents.
Jesse proposed to Fardo in 2019 while the couple traveled to Paris. Shortly after ABC announced
Source:: Showbiz Cheat Sheet
(Visited 1 times, 1 visits today)