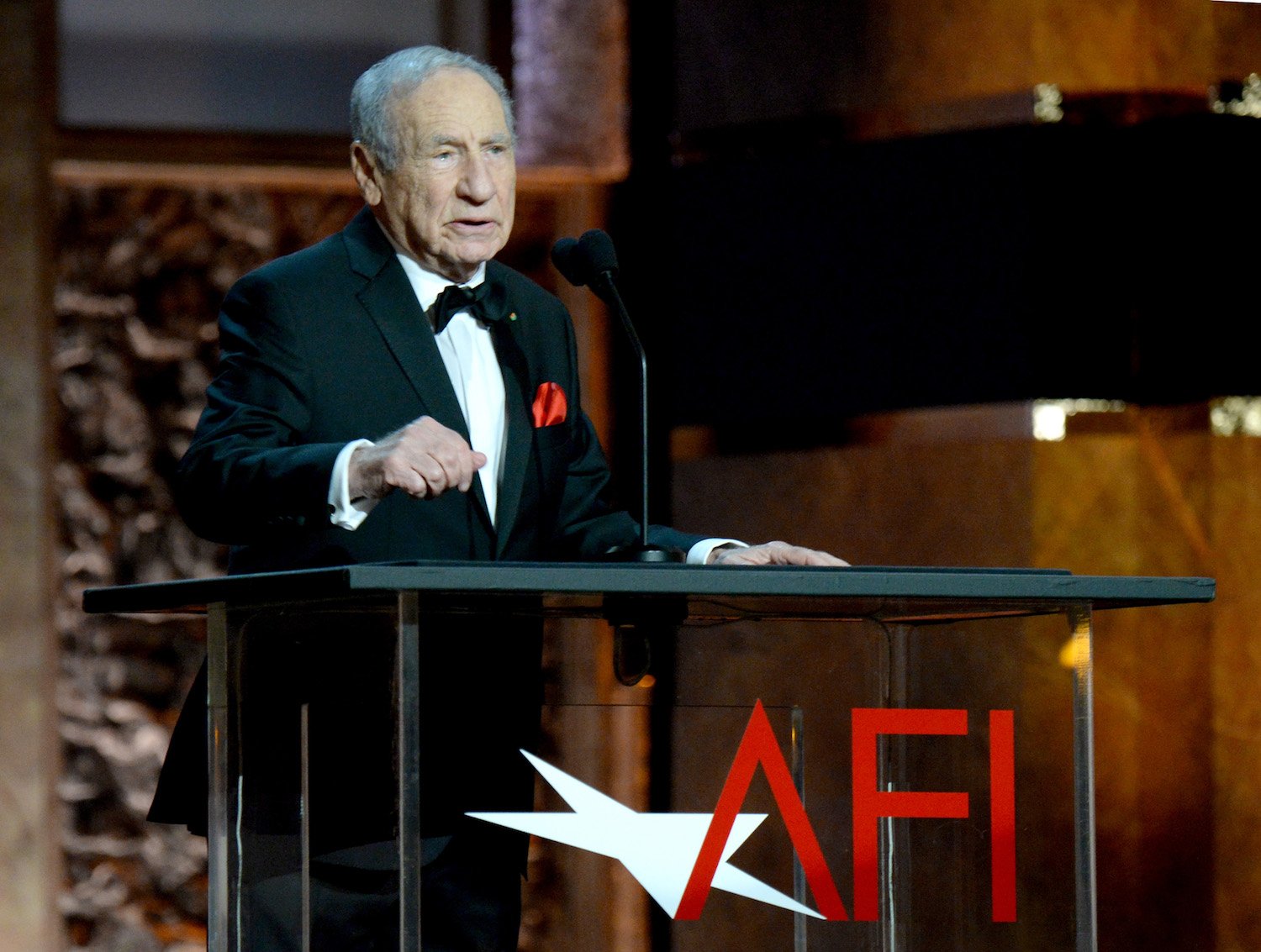 Mel Brooks went from a combat engineer in World War II to a well-known name in Hollywood. His hard work led to him winning several awards, including an EGOT. Only a select handful of celebrities have received the significant achievement. 
Getting an EGOT status is not easy and can take years. Brooks became the 8th winner over 20 years ago. His win helped showcase how talented he has been throughout his life. 
How does someone get an EGOT?
EGOT stands for Emmy, Grammy, Oscar, and Tony, which are the four major awards a celebrity can win. A person has to earn all four during their career, and they usually win a competitive category. Over a dozen of individuals have gotten an EGOT since its inception. 
Some people consider the award the "grand slam" in the entertainment industry. Most EGOT winners are older when they receive their status. The youngest winner is Robert Lopez, who was 39 years old when he met the requirements. Other recipients made accomplishments as well. 
Whoopi Goldberg was the first African American woman to earn an EGOT, and John Legend was the first African American man. Legend also is the EGOT recipient with the most Grammys, with over 10 wins. 
Another aspect of EGOT awards is that multiple variations exist. For example, someone might earn a REGOT after obtaining a Razzie award. If a celebrity earned a Peabody Award in the past, they could get a PEGOT. 
Mel Brooks received his EGOT after winning a Tony
Another person on the list of EGOT winners is Brooks, who has over 10 major awards. His achievement came soon after the turn of the millennium. According to Mental Floss, he was 74 years old when he reached EGOT status in 2001. His birthday was coming up, so the award was like an early birthday present. 
Brooks earned his EGOT for winning not one but three Tony awards in a row for the musical The Producers. His wins were for Best Original Score, Best Musical, and Best Book of a Musical. Brooks has multiple career paths in jobs like directing and acting, so he has honors in various categories. 
In 1967, Brooks began his path to an EGOT after getting his first Emmy for writing a special. Of course, he would earn a few more Emmys as a guest actor. He has only received one Oscar but has three Grammy wins. 
Brooks helped create the music and lyrics of The Producers and earned a Grammy for Best Musical Show Album. Recipients can take over a decade or two before obtaining their grand slam. When Brooks got his, he did not feel the need to win any more awards. 
Mel Brooks has worked on beloved projects
Mel Brooks | Kevin Mazur / Getty Images
After serving in the war, Brooks became a filmmaker, actor, and comedian. His entertainment career took off in the 1950s after writing for the comedy series Your Show of Shows. He worked on the 90-minute variety show for a few years and helped …read more
Source:: Showbiz Cheat Sheet
(Visited 10 times, 1 visits today)