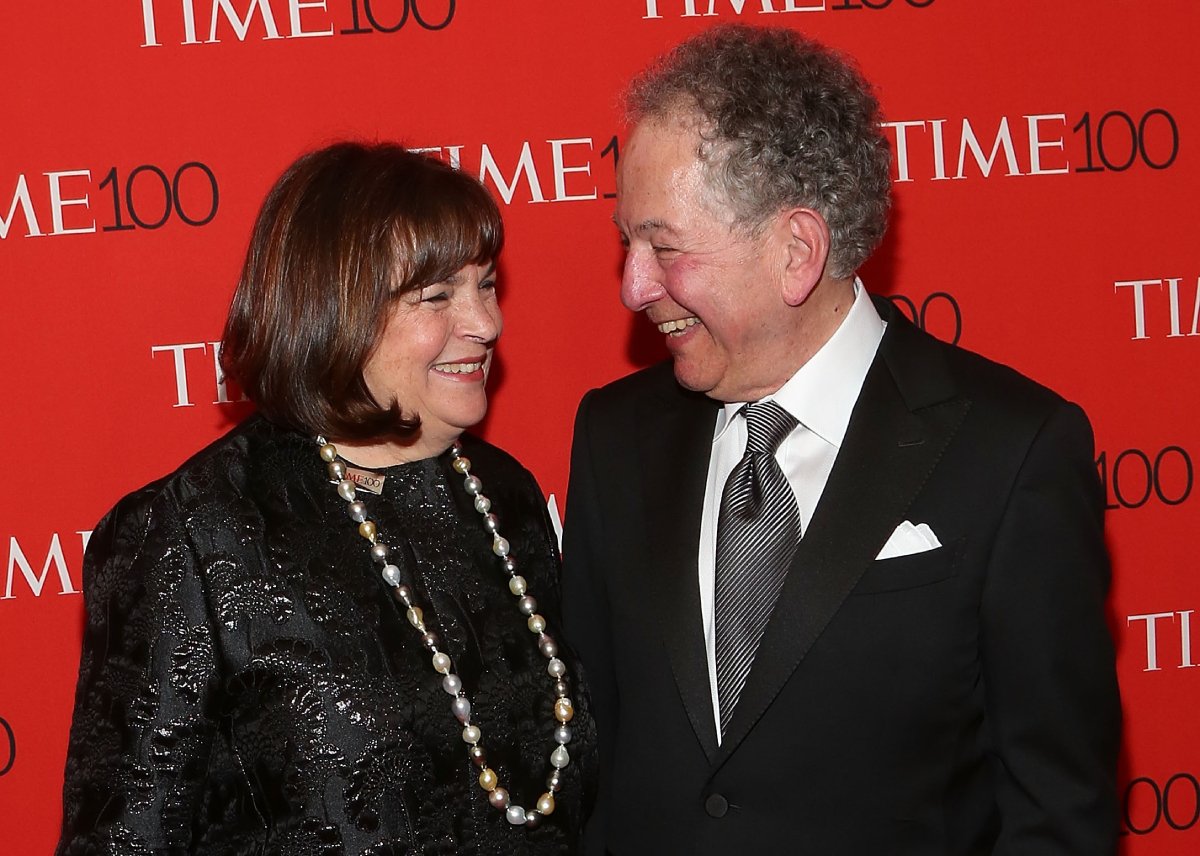 Jeffrey and Ina Garten | Taylor Hill/Getty Images
1. Ina Garten's husband Jeffrey loves Perfect Roast Chicken
Ina Garten loves cooking for her husband so much that she even wrote a cookbook about it. The aptly titled Cooking for Jeffrey features all of his favorite dishes, from pasta to seafood to steak. But as Barefoot Contessa fans know, the number one meal on Jeffrey's list is Perfect Roast Chicken. 
Jeffrey and Ina Garten | Taylor Hill/Getty Images
1. Ina Garten's husband Jeffrey loves Perfect Roast Chicken
Ina's Perfect Roast Chicken recipe is a favorite of many fans, not just Jeffrey Garten. This dish is absolutely delicious when you follow the recipe to the letter. But, you can also make it perfectly your own by changing the veggies and seasonings.
"This has been our family's favorite roast chicken recipe for years. We always add an additional head of fennel and we use a little olive oil and no butter at all. Absolutely delicious!" one fan shared.
2. Indonesian Ginger Chicken is a five ingredient masterpiece
Jeffrey is known for his love of chicken, and Ina definitely serves up some mouthwatering options. Especially when they have get-togethers with their friends in the Hamptons. Ina's recipe for Indonesian Ginger Chicken includes just five ingredients, and it's a big hit at parties.
All you need are a couple of chickens that are quartered with backs removed. Plus some honey, soy sauce, minced garlic, and fresh ginger root. Simply combine the ingredients (sans chicken) in a small saucepan and cook until the honey is melted. Then let the chicken marinate in the mixture overnight. The next day, just bake the dish for an hour until it's ready to serve. 
3. Parmesan Chicken in just 30 minutes
If you are looking for a quick-and-easy weeknight dinner, look no further than Ina's five-star Parmesan Chicken. To get this dish on the table in 30 minutes, all you need is boneless, skinless chicken breasts, flour, salt, pepper, eggs, water, bread crumbs, Parmesan, butter, and good olive oil.
On the side, Ina adds a salad with homemade Lemon Vinaigrette made with freshly squeezed lemon juice, olive oil, salt, and pepper.
4. Roast Chicken with Bread and Arugula Salad is easy to make ahead of time
We will round out the chicken dishes on this list with Ina's recipe for Roast Chicken with Bread and Arugula Salad. This is a make-ahead dish that is light and easy, and a great addition to a summer cookout.  
The chicken is seasoned with thyme, garlic, lemon, salt, and pepper. And the slices of country bread are roasted in olive oil. The homemade salad features Champagne vinegar, Dijon mustard, minced garlic, salt and pepper, olive oil, scallions, dried currants, and baby arugula.
5. Crispy Mustard Roasted Chicken is one of Ina and Jeffrey's favorites
Keeping with the chicken theme, a favorite on both Ina and Jeffrey's recipe list is her Crispy Mustard Roasted Chicken. Once again, the ingredient list is short. In addition to the chicken, all you'll …read more
Source:: Showbiz Cheat Sheet
(Visited 6 times, 1 visits today)