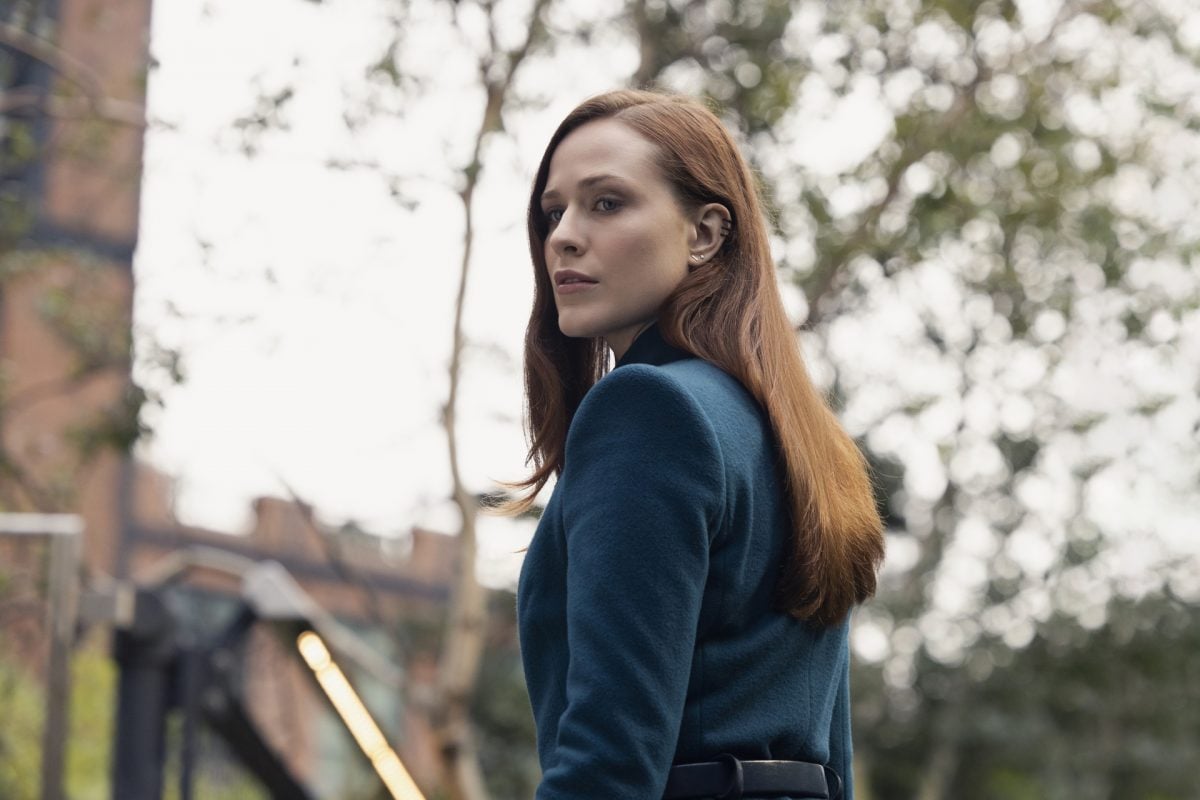 Evan Rachel Wood in 'Westworld' | John Johnson/HBO
With Westworld Season 4 promising to bring back all of our favorite characters —
It's been a while since the finale of Westworld Season 3 first aired, but the next chapter of the HBO series is almost here. Westworld Season 4 promises to ramp up the stakes for humans and robots alike — but when is its release date, and what else can fans expect going into the next outing? Here's what we know so far.
When does 'Westworld' Season 4 come out?
Evan Rachel Wood in 'Westworld' | John Johnson/HBO
With Westworld Season 4 promising to bring back all of our favorite characters — Dolores (Evan Rachel Wood) included — fans are undoubtedly eager for its release date. Fortunately, the wait for new episodes is almost over. The fourth outing premieres on HBO on Sunday, June 26 at 9 p.m. EST.
Season 4 will consist of eight episodes in total, all of which will air weekly. As for the plot of the new season, that's anybody's guess. HBO didn't release a full-on synopsis for the next outing, but it describes it as "a dark odyssey about the fate of sentient life on earth."
That just about sums up every chapter of Westworld — and HBO's trailer doesn't paint a much clearer picture of the plot.
'Westworld' Season 4 teases Dolores' return, higher stakes
HBO announced the release date for Westworld Season 4 in a trailer for the coming episodes, and the footage teases several exciting returns. The most notable comeback is Dolores', which may come as a surprise after her fate in season 3. However, Evan Rachel Wood's character appears to have changed since we last saw her. She describes what happened to her as Dolores, but it's hard to tell how well she truly remembers it.
The trailer also highlights the return of the Man in Black (Ed Harris), who many believed dead after season 3's finale. However, it looks like Charlotte (Tessa Thompson) has other plans for him. She's keeping him alive in her quest for vengeance — and, it appears, to "evolve into the species [they] were meant to become."
That could mean the war between humans and robots is escalating in season 4, but it's hard to say for sure. Whatever's going on, Maeve (Thandiwe Newton) and Caleb (Aaron Paul) look concerned. And Bernard (Jeffrey Wright) holds answers to some problem or another. (We still need to know what his vision showed him at the end of season 3.)
Clearly, the new episodes have plenty of questions to answer — and the HBO series is likely to turn expectations on their head. With that in mind, let's focus on what we do know for certain: which cast members are appearing in Westworld Season 4?
Who's in the cast of the coming outing?
The trailer confirms what most fans already expected: that the main cast of Westworld will reprise their roles in season 4. Evan Rachel Wood, Thandiwe Newton, Tessa Thompson, Jeffrey Wright, Ed Harris, Aaron Paul, and Angela Sarafyan are all back in the initial footage. HBO also confirmed …read more
Source:: Showbiz Cheat Sheet
(Visited 4 times, 1 visits today)