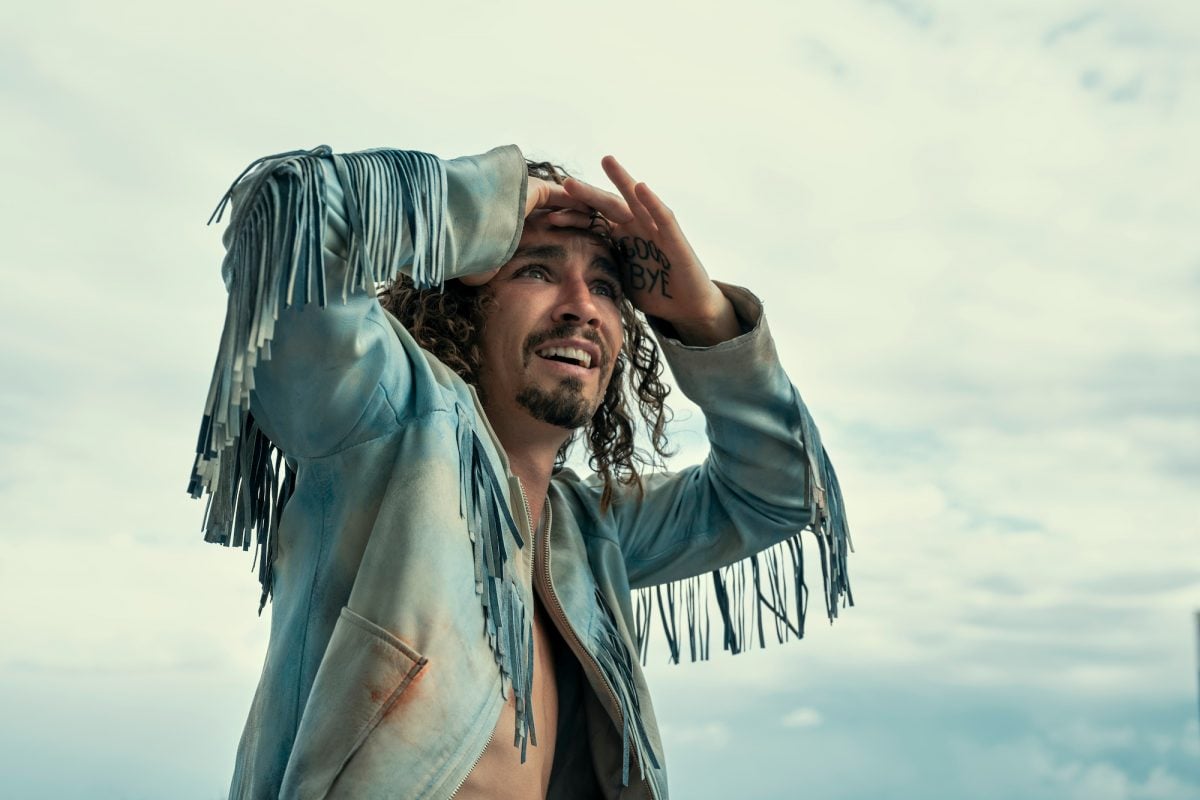 Robert Sheehan as Klaus Hargreeves | Cr. Christos Kalohoridis/Netflix © 2022
Will there be a season 4 of 'The Umbrella Academy'?
Netflix doesn't have the best track record for keeping their original series around for dedicated fans. We can think of plenty of shows the streaming giant axed before their time. (Daybreak, anyone?) However, we believe it's all but guaranteed fans will see The Umbrella Academy Season 4.
Each season has ended on a cliffhanger to keep fans returning for more. In The Umbrella Academy Season 1, fans watched as they blinked into time to avoid a giant piece of the moon destroying the earth. Season 2 returned the Hargreeves to an alternate timeline. The Umbrella Academy Season 3 ends with the siblings walking out into a world without any of their powers and their dad's name, Reginald Hargreeves (Colm Feore), plastered on every building in sight. Plus, Luther's wife, Sloane, is missing. That ending alone opens up plenty of new questions about the characters' fates. We can't imagine Netflix won't greenlight The Umbrella Academy Season 4 within the next few months.