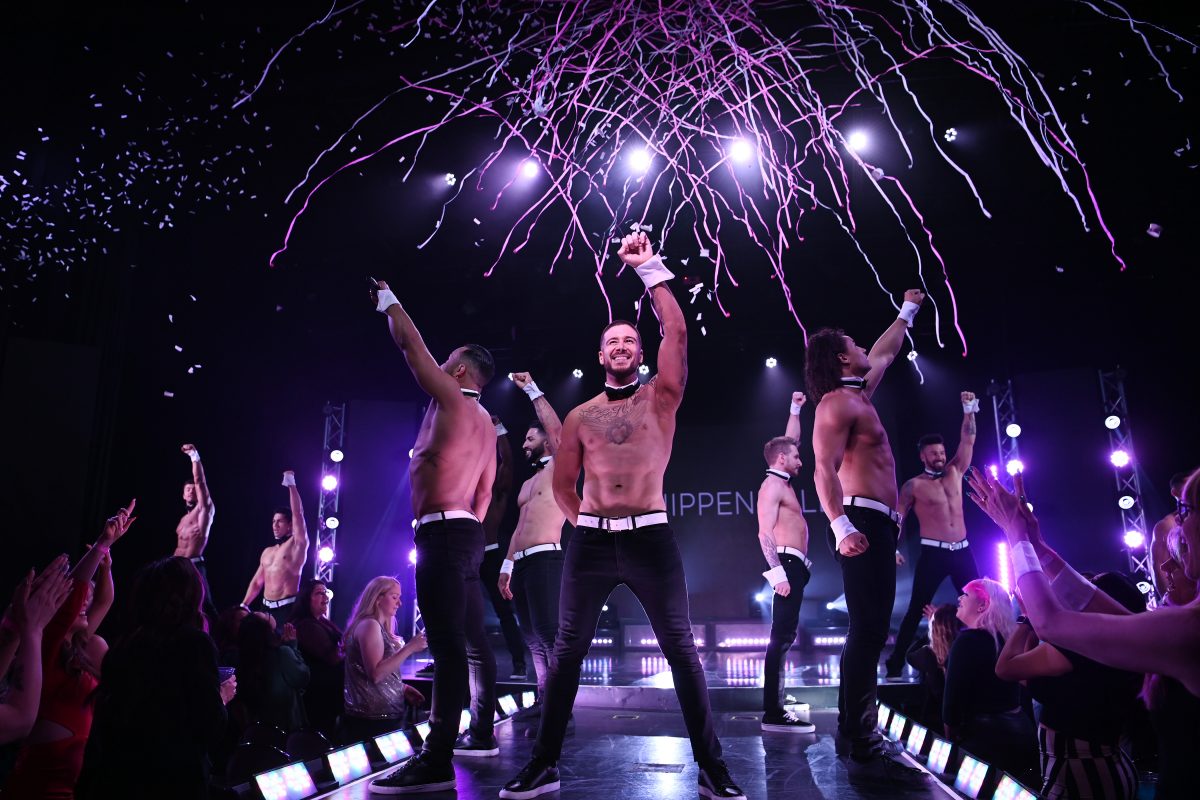 Jersey Shore: Family Vacation star Vinny Guadagnino recently posted about having the coronavirus (COVID-19) "a few weeks ago," but the Chippendales stripper is still experiencing adverse effects. Find out what this means for Vinny's future performances at Chippendales.
Vinny Guadagnino | Denise Truscello/Getty Images for Chippendales
Vinny returned to Chippendales in spring 2022
At this point, Vinny is another member of the Chippendales cast. The reality TV star has had multiple residencies at the famous Las Vegas male revue, including two this year. 
It's my opening weekend at @Chippendales . Catch me in vegas March 11- April 10th on the weekends pic.twitter.com/k1Lv2OQCAO
— Vinny Guadagnino (@VINNYGUADAGNINO) March 11, 2022
In February 2022, the Jersey Shore star took to Instagram to reveal new dates for his residency. "I'M BACKKKKKK BABY!" Vinny posted on Feb. 11. "COVID shut down my 3rd residency, but we are back and getting more lit than ever in Vegas! Book your tix now for the best party on the strip." Vinny performed on weekends from Mar. 11 to Apr. 10. 
According to Broadway World, Vinny had another six-week engagement lined up, kicking off Memorial Day Weekend and running through the Fourth of July. However, the aftermath of the reality star's recent diagnosis changed those plans.
Lasting effects of the coronavirus are preventing Vinny Guadagnino from performing at Chippendales 
On June 14, the reality star took to Instagram once again to update his fans. "A few weeks ago I came down with COVID," he wrote in his Instagram Stories, continuing: 
"Since then I've tested negative and tried to return to the stage at Chippendales … I'm OK … but unfortunately my body is still suffering complications that are preventing me from performing. I love you guys, but as you know, health comes first. I'm gonna rest up and keep you posted on my return." 
Vinny Guadagnino, Instagram Stories
Vinny did not state where he contracted the coronavirus from. 
'Jersey Shore' fans sympathize with the 'Keto Guido' 
Vinny's fans took to Reddit to discuss his post. "… I hope he gets better," writes one Reddit user. "Covid can definitely have lasting effects well after you get better. …. Hopefully, he can resume a normal life soon."
"I can already hear Pauly [DelVecchio] shouting 'Vinny's got Long COVID, yeah!' over and over and over again…" said another Redditor. Another comment reads:
"All jokes aside about Vinny this virus is no joke. He's healthy and fit but long COVID can get anyone, especially in the heart. Or any other vital organ really, super scary! Really hope he's ok!"
Reddit
Another Reddit user reminded everyone the coronavirus is not meant to be taken lightly. "I hope Vinny will be all right," they wrote. "Covid is nothing to take lightly. Even young, healthy people are struggling."
Vinny Guadagnino returns in new episodes of 'Jersey Shore: Family Vacation' 
New episodes of Jersey Shore: Family Vacation will start airing on June 23. Vinny and the rest of his Jersey Shore cast, including Mike "The …read more
Source:: Showbiz Cheat Sheet
(Visited 10 times, 1 visits today)