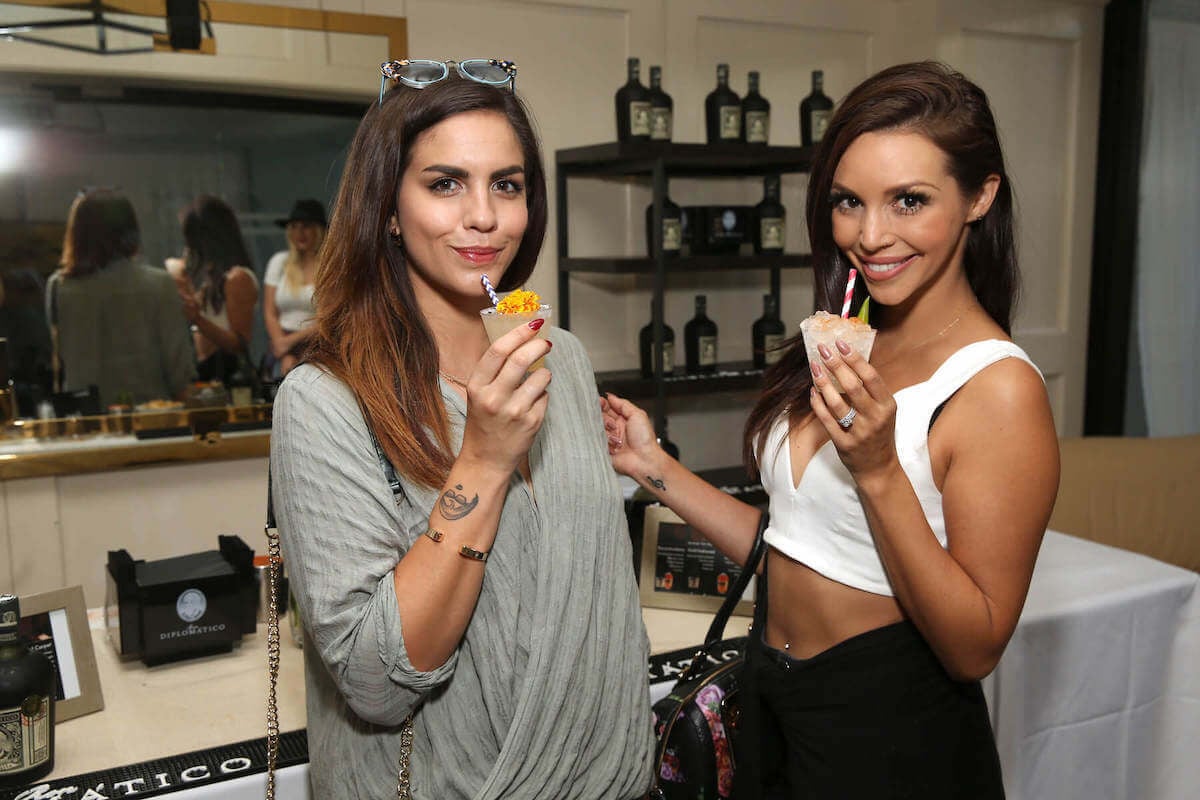 As two of the remaining OGs on Vanderpump Rules, Scheana Shay and Katie Malone have had many ups and downs. The two were so close at one time that Scheana was a bridesmaid at Katie's wedding to Tom Schwartz.
Things were not always sunshine and roses in this friendship. Katie has often been accused of being a "mean girl" where Scheana was concerned, and she has even owned up to it. There have been times when Scheana even said that Katie and friend and former castmate Stassi Schroeder bullied her. 
This time the friendship may indeed be over. Their latest rift is pretty deep, and there may be no coming back from it. 
Katie Maloney and Scheana Shay | Jesse Grant/Getty Images
What caused the latest rift between Katie Maloney and Scheana Shay?
Scheana Shay thinks Katie Maloney has a higher freak number than Tom Schwartz.https://t.co/ekHabMy6cU pic.twitter.com/8Z6jEm5qkZ
— WWHL (@BravoWWHL) March 2, 2023
The fight between the sometimes friends played out in front of the cameras on Vanderpump Rules. Katie and her husband, Tom Schwartz, decided to call it quits after six years of marriage. The couple had been together since 2011 and married in 2016. Their goal was to remain friends and also co-parent their two dogs. 
Then came Raquel Leviss. James Kennedy's former fiance was interested in Schwartz, and Katie accused Scheana of pushing the two together.  Summer's mom said that Katie gave her blessing, "There was a conversation that happened between Katie and I … and Katie said, 'I think they would make a good couple,' or, 'They might be a good match,' or something along those lines," she said on Page Six's "Virtual Reali-Tea" podcast.
She continued, "So I took that and ran with it, and I told Raquel, 'Katie kind of gives you her blessing if you want to pursue that.' And then you'll see the rest play out." The rest did not play out well. Katie wasn't having it. She claimed that she and her ex decided not to date anyone within their friend group and that she was not OK with Raquel and Schwartz.
Strangely, Katie embraced Raquel and put the entire blame on her former bridesmaid. She even called Scheana a "troll." 
Scheana Shay felt rejected by Katie Maloney on 'Vanderpump Rules'
Scheana feels that she tried to be there for both Katie and Schwartz during their divorce. "Katie is not good at asking for help or saying what she needs, and Schwartz was really in a slump, and he really needed that boost, he needed to get his 'Schwartz' back," Scheana said on the Watch What Happens Live aftershow.
"So I felt like initially, I was trying to be there for both of them, but she kind of rejected it, and there were several unanswered texts that I sent to her." When Andy Cohen suggested that maybe "she just didn't want your help," she responded, "Maybe. That's fine. I tried."
Are Scheana Shay and Tom Schwartz still friends?
Related
Source:: Showbiz Cheat Sheet
(Visited 1 times, 1 visits today)