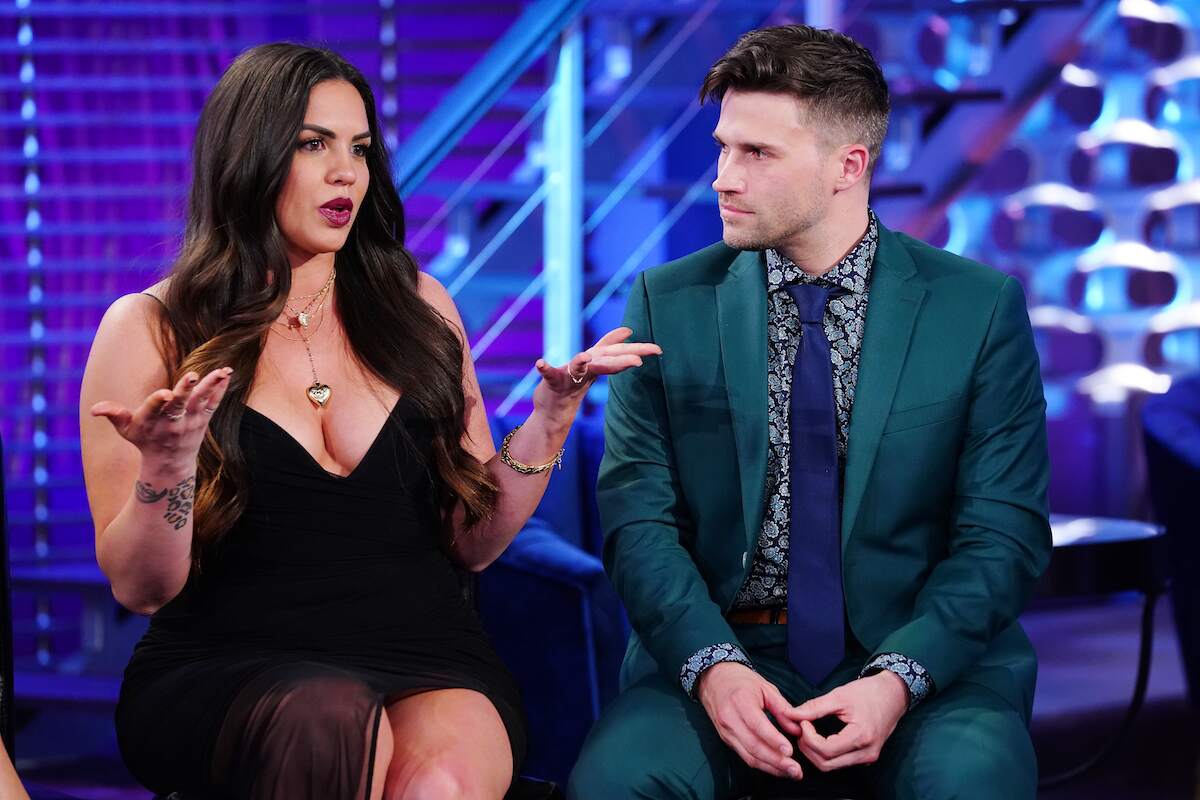 Since Vanderpump Rules premiered in 2013, viewers have seen Tom Schwartz and Katie Maloney's relationship go through ups and downs. Fellow cast member Kristen Doute introduced the two in 2011, who tied the knot in 2016 after five years of dating. Since then, the couple's marriage and split have been the subject of much speculation. 
In 2022, Maloney filed for divorce from Schwartz, citing "irreconcilable differences." According to the Vanderpump Rules star, Schwartz's new bar was "the other woman" that helped caused their relationship to unravel. While the new bar most likely didn't help, the couple had issues for years before that.
Katie Maloney and Tom Schwartz were together for over a decade
Katie Maloney and Tom Schwartz in March 2019 | Nicole Weingart/Bravo/NBCU Photo Bank/NBCUniversal via Getty Images
Maloney and Schwartz have been mainstays on Vanderpump Rules since the show's debut. The pair had already been dating by the time the reality TV show premiered in 2013, and their tumultuous relationship has been a major storyline for the series. 
Over the years, the couple has weathered many storms, from cheating rumors to drunken fights. But despite their troubles, Maloney and Schwartz always seemed to emerge stronger. In February 2022, Schwartz even hinted to Us Weekly about their plans to start a family. "Time will tell," he said. "I don't know when." 
At the time, Schwartz sounded optimistic, saying Maloney would make a wonderful mother. So fans were taken aback when the pair announced their breakup in March 2022. Schwartz said in a statement that Maloney was the one who decided to end their marriage. And by that time, the two had been together for 12 years.
Katie Maloney tearfully tells Tom Schwartz his bar 'broke' their marriage
Schwartz and his business partner Tom Sandoval debuted their new restaurant/lounge, Schwartz & Sandy's, during a recent episode of Vanderpump Rules. Despite the enthusiasm surrounding the grand opening, Maloney said the bar "broke" their marriage. In her view, Schwartz's commitment to the business took precedence over their relationship, causing a rift they couldn't repair.
"All the marital issues and arguments and everything we were having has now just been personified. This bar was the other woman in our marriage, and I'm standing inside of her now," Maloney said in a confessional.
Schwartz admitted to Maloney in the bar that he paid more attention to the business than to her. "I let myself get sucked in," he said.
Maloney responded, "Well, I feel like you chose a lot over me. You never chose me in any side, in any argument, even when it was me having your back in things. It just made me feel like you don't like me."
The bar is more than just a business venture to Schwartz. It's a passion project in which he's invested a lot of time and energy. However, as Maloney explained, that investment came at a cost. 
Schwartz's commitment to his bar was the last straw
Source:: Showbiz Cheat Sheet
(Visited 2 times, 1 visits today)