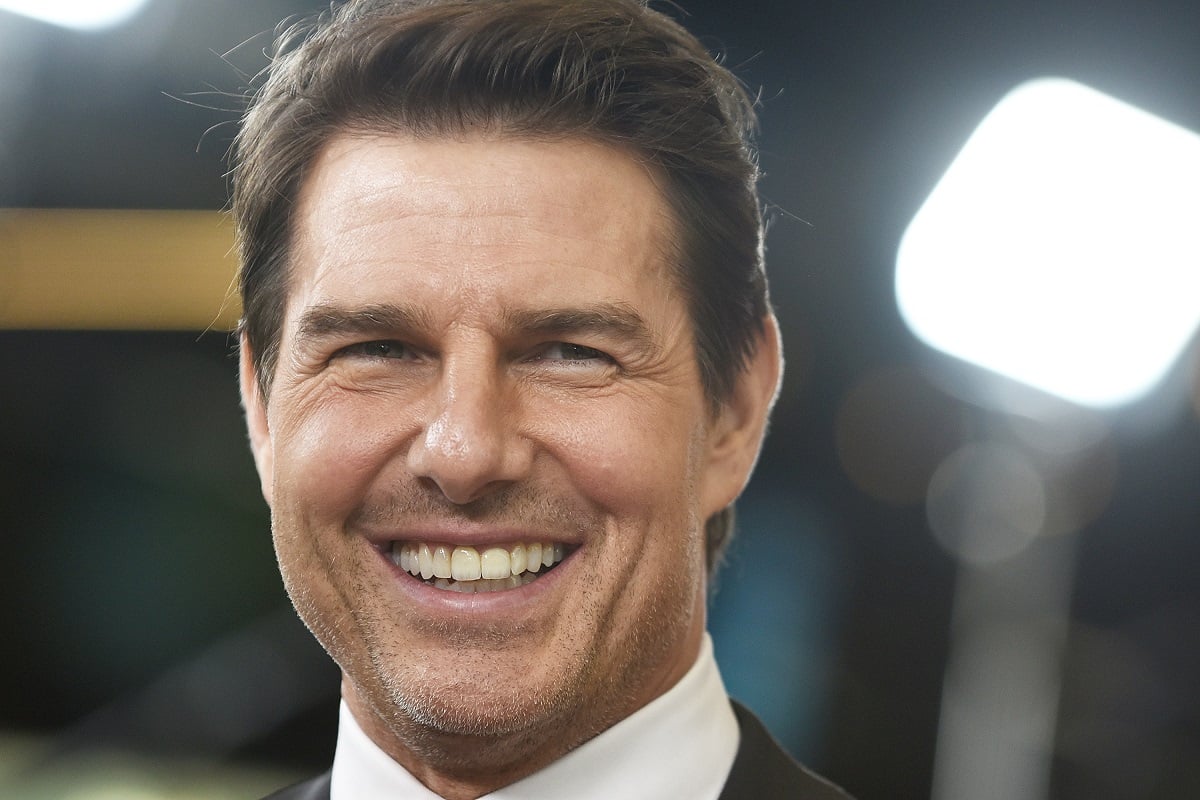 Tom Cruise attends the U.S. Premiere of "Mission: Impossible – Fallout" at Smithsonian's National Air and Space Museum on July 22, 2018 in Washington, DC. | Shannon Finney/Getty Images
Cruise first became a star in the '80s, thanks to the success of movies like Top Gun and Cocktail. His charm and intensity carried him a long way in Hollywood, and he became an even bigger star in the '90s. Around that time, according to
Tom Cruise is one of Hollywood's most celebrated actors, with a career that spans decades and includes dozens of hit films. He is known for his willingness to tackle difficult stunts and work on challenging projects, all while leading his team with intensity and determination. While Cruise is undoubtedly a power player in the entertainment industry, able to pull strings to get what he wants, things don't always go according to his plan. Notably, he once reportedly lobbied for a role in a film that he didn't get, with the film itself going on to become a huge box office bomb.
Tom Cruise reportedly wanted the lead role in 'John Carter'
Tom Cruise attends the U.S. Premiere of "Mission: Impossible – Fallout" at Smithsonian's National Air and Space Museum on July 22, 2018 in Washington, DC. | Shannon Finney/Getty Images
Cruise first became a star in the '80s, thanks to the success of movies like Top Gun and Cocktail. His charm and intensity carried him a long way in Hollywood, and he became an even bigger star in the '90s. Around that time, according to BuzzFeed, Cruise decided he wanted to play John Carter in the 2012 film of the same name.
Reportedly, the film was rumored to be in production in the '90s, which was when Cruise first expressed interest in the title role. However, it wasn't until 2011 that the film officially entered production — and by that time, the actor, while still a box-office commodity, was almost 50. The role of Carter went to an actor named Taylor Kitsch, who was almost a full two decades younger than Cruise, while Cruise went on to pursue other projects.
Taylor Kitsch ended up landing the lead in 'John Carter'
John Carter director Andrew Stanton later opened up to The Wrap about the casting process for the character of John Carter.
"I had Taylor already in mind by the time Tom made his interest known. Tom had a long history with the material, so it wasn't too surprising to discover he still had interest in it," Stanton revealed. "He was a consummate professional in his discussions with me about the role, and beyond respectful to the fact I was already on an audition path with Taylor." Stanton said that there was no drama in the decision to cast Kitsch. "We agreed to talk further if I were to pass on Taylor, but I obviously didn't," he added. "It was as simple and non-controversial as that."
While John Carter might have served as a big breakout role for Kitsch, who had previously acted in movies like Battleship and X-Men Origins: Wolverine, the science-fiction epic didn't exactly go as Disney planned. 
'John Carter' was a huge flop for Disney
Was #JohnCarter the biggest box office loser ever? https://t.co/ixuoCjiHh2 pic.twitter.com/XyeYtDMzR0
— The Hollywood Reporter (@THR) September 10, 2019
Related
How Much is Actor Taylor Kitsch Worth?
John Carter debuted in March 2012, crashing and burning …read more
Source:: Showbiz Cheat Sheet
(Visited 1 times, 1 visits today)