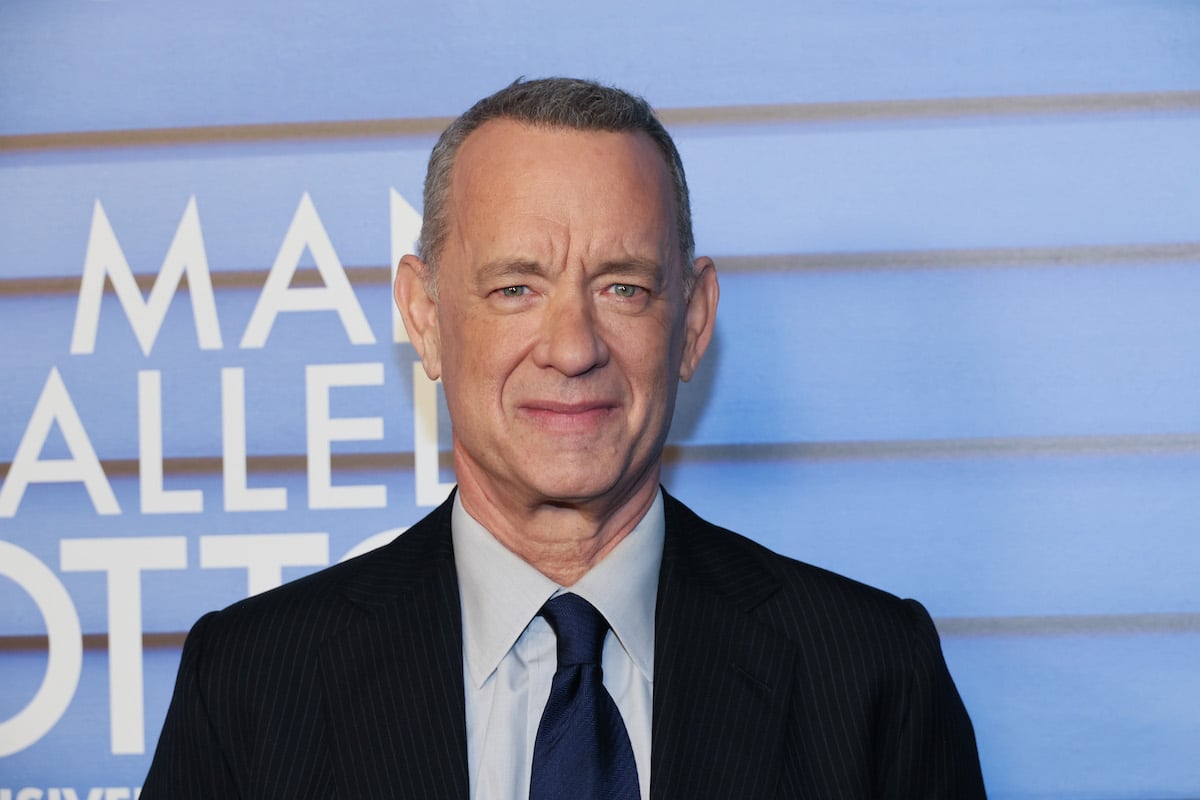 Tom Hanks has appeared in many high-profile movies over the years, from Forrest Gump to Apollo 13. While he has played a variety of different characters, Hanks has almost universally portrayed "good guys." In his newest project, Hanks is shaking things up in a big way, playing a stereotypical grumpy old man who has none of the charm normally associated with Hanks' characters. In a recent interview to promote the film, A Man Called Otto, Hanks opened up about his big takeaways from playing Otto Anderson, revealing that he has a greater appreciation for the little rituals in life.
Tom Hanks plays a grumpy old man in 'A Man Called Otto'
Tom Hanks attends the "A Man Called Otto" New York Screening I Dia Dipasupil/Getty Images
A Man Called Otto released in theaters on January 13, 2023. Based on the 2012 novel, A Man Called Otto the film tells the story of Otto Anderson, a grumpy senior citizen who lives in Pittsburgh, Pennsylvania. Otto is not only struggling with the recent death of his wife, but has become known around his community as someone who likes to enforce rules and regulations around the neighborhood.
When a young family moves in next door, Otto slowly rediscovers his love for life — establishing a connection with the parents and their two young daughters. By the end of the film, Otto is shown to have made peace with his past, having realized that the power of human connection means much more than rigid adherence to rules.
What did Tom Hanks take away from working on 'A Man Called Otto'?
If the character of Otto seems like uncharted territory for Hanks, who has cultivated an image as a friendly, caring man, both in his personal and professional life, that's not surprising. Hanks acknowledged this in a recent interview on The Chris Evans Breakfast Show with Sky, revealing that he walked away from filming A Man Called Otto with some rather unexpected takeaways. "Everybody says, 'Does the character stay with you?' It's not the character, it's the knowledge. It's the desire to have everybody just follow some simple rules for God's sakes. Park where you're supposed to park, for crying out loud!" Hanks said.
Hanks went on to detail his own personal relationship with "rules," describing how "I have a whole thing with remotes. TV remotes. Because everybody I know picks it up, presses the button and they are watching whatever they want to watch. I pick up the remote and I have to press menu, then I have to press source, then I have to press option A, B, or C… Then I have to save video or household video. I am flummoxed by that, and that simple rule, that contract I have with my TV set is broken every day. So that's what I took home from this!"
What's next for Tom Hanks?
Don't get FOMO – See the movie that has critics raving!#AManCalledOtto – now playing in theaters everywhere. …read more
Source:: Showbiz Cheat Sheet
(Visited 1 times, 1 visits today)