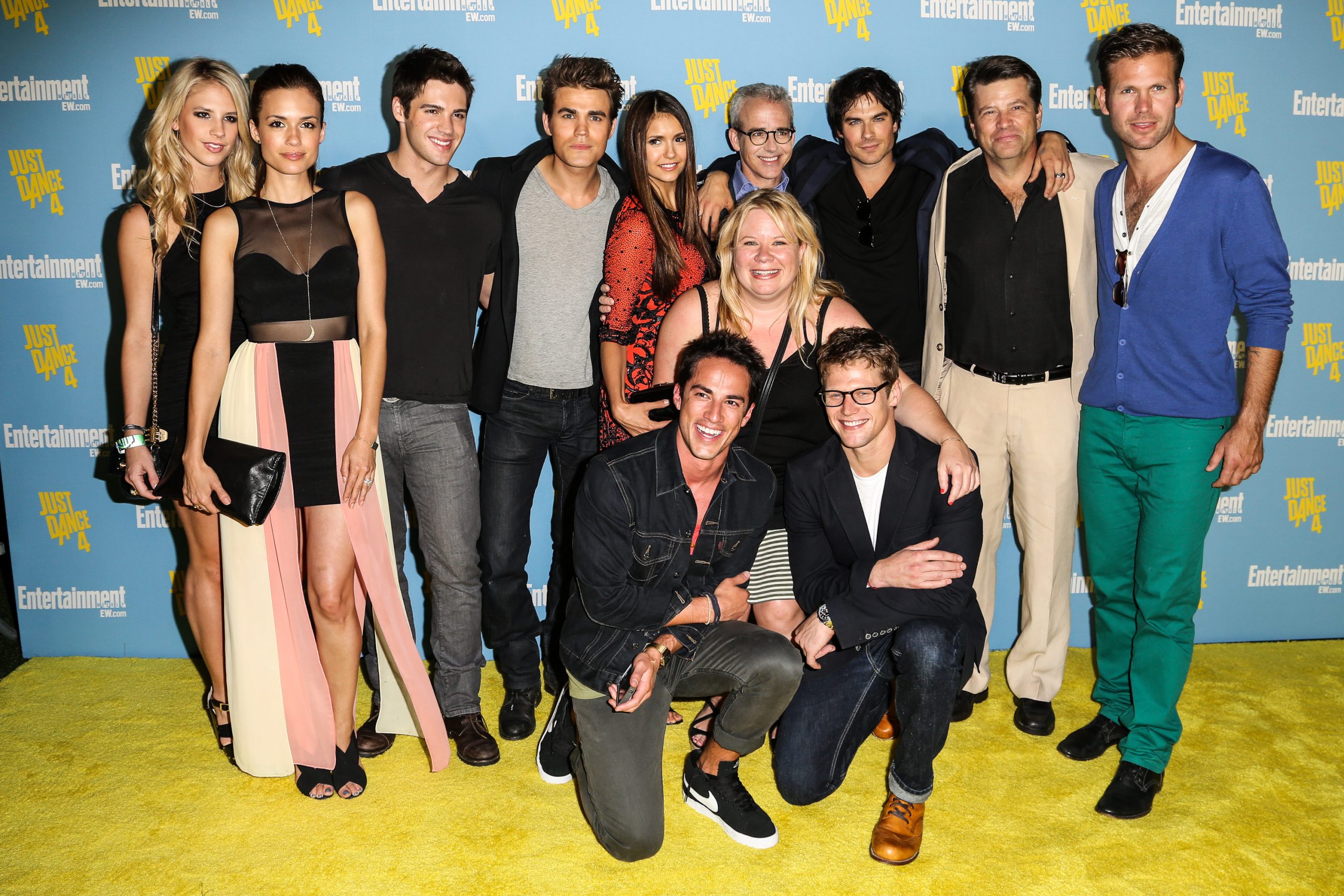 The cast of 'The Vampire Diaries' | Chelsea Lauren/WireImage
The Vampire Diaries Season 5 introduced the Travelers as the next big recurring villains, according to
Fans dearly miss The Vampire Diaries and its spinoff The Originals. With Legacies canceled and a fourth series yet to get greenlit, TVD diehards are forced to revisit older material. But one Vampire Diaries Season 5 plotline might have even the biggest fans reaching for the remote to skip ahead.
It's not a particularly reviled storyline. At first, viewers received the mid-series run without much pushback. But now that enthusiasts are taking to social media to discuss their series rewatches, the reaction is somewhat different. Plugged-in fans likely know where this is going: We're talking about the Travelers.
The Travelers made for relatively weak villains in 'The Vampire Diaries' Season 5
The cast of 'The Vampire Diaries' | Chelsea Lauren/WireImage
The Vampire Diaries Season 5 introduced the Travelers as the next big recurring villains, according to Fandom. The show initially hinted at them in the season 2 episode "Katarina," when Katherine Pierce appears as a Traveler witch before becoming a vampire. TVD fleshed out and revisited the concept for season 5, beginning with the episode "I Know What You Did Last Summer."
The Travelers are a disbanded coven of ancient witches banned from gathering and performing Earth Magic. They spent the past couple thousand years finding exceptions to those rules and making enemies with the vampire world. The group resorts to increasingly twisted methods to regain power, with Silas, Amara, and Qetsiyah as central figures in the plot — until all three die.
The core issue: The Travelers were far too easy to kill, making them unthreatening relative to other TVD baddies. After their convoluted, mostly inconsequential recurring presence in season 5, the Travelers faded from the series almost permanently. Katherine returns as a Traveler in the season finale, "I Was Feeling Epic," as the only nod since the middle of TVD's eight-season run.
Fans are unimpressed by the Travelers in 'The Vampire Diaries' Season 5
Over on @AMPDiariesPod, we are nearing the finish line of both The Vampire Diaries S5 and The Originals S1. Lemme tell you, it is a job of work. This week, it's almost time to say goodbye to the Travelers, thank god. Take a listen. https://t.co/FDtPHOBG2y
— LaToya Ferguson (@lafergs) November 19, 2022
Since The Vampire Diaries ended, viewer opinion of the Travelers has only declined. It's the worst kind of criticism for a show as wild as TVD often was: Many fans think it was simply boring.
Reddit user Mandymae72 started a thread on their rewatch three months ago. They wrote, "Am I the only one who hates the whole 'Traveler' part of season 5?? I just think it's dumb!"
The many replies range from agreement to tips on when to skip the rest of season 5.
A more recent Reddit thread by user buffyandwillowbtvs mirrors that sentiment: "Am I the only one who literally doesn't remember almost everything about the Travelers' arc during Season 5??"
Other fans agree. This time, they get into specifics about how they feel confused and bored, …read more
Source:: Showbiz Cheat Sheet
(Visited 1 times, 1 visits today)