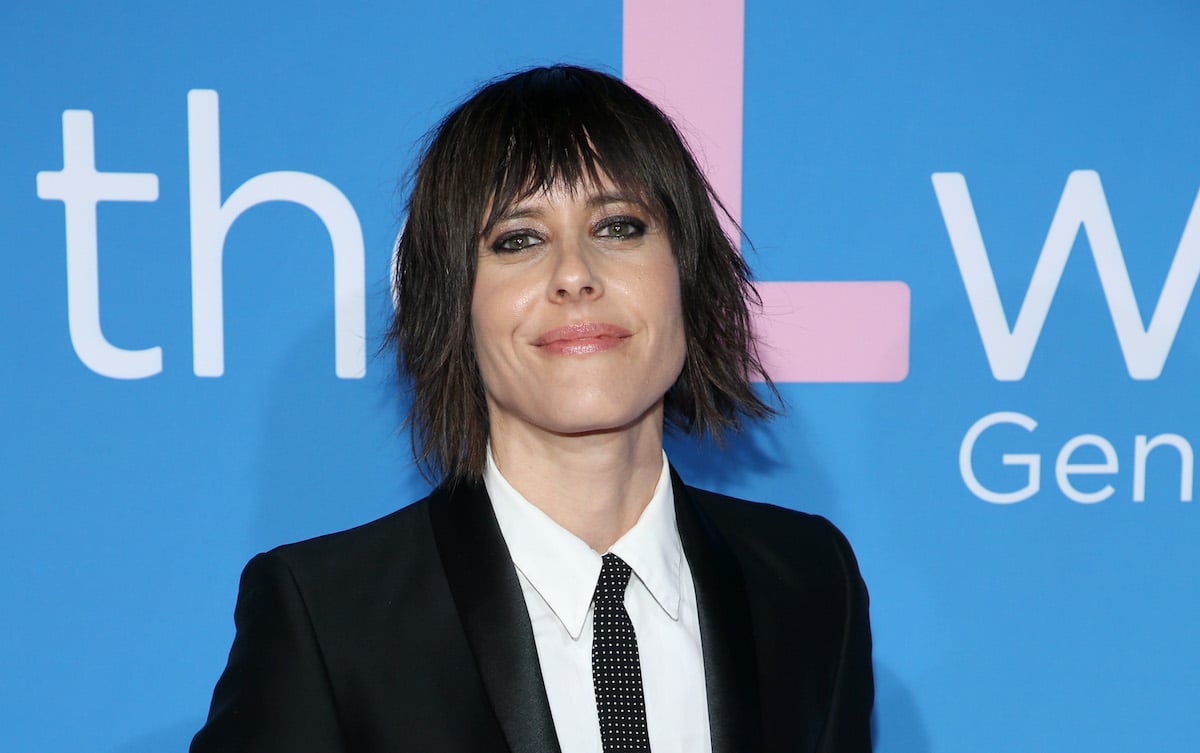 Kate Moennig on the red carpet | Phillip Faraone/FilmMagic
Who is Tess on 'The L Word: Generation Q?'
Shane McCutcheon has an extensive dating history, one with many failed relationships, one-night stands, and big mistakes. But there have been a lot of great matches. Carmen de la Pica Morales (Sarah Shahi), Cherie Jaffe (Rosanna Arquette), and Molly Kroll (Clementine Ford) are some of the names that might come to mind. But which one was the best for her? In the eyes of Katherine Moennig, who plays the beloved character on The L Word: Generation Q, Shane's current girlfriend, Tess Van De Berg, is her true match.
[Spoiler alert: This article contains spoilers for The L Word: Generation Q Season 2 finale.]
Kate Moennig on the red carpet | Phillip Faraone/FilmMagicWho is Tess on 'The L Word: Generation Q?'
Played by Jamie Clayton, Tess was introduced in the first season of The L Word: Generation Q as an employee at Shane's bar, Dana's. But as the show progresses, she also becomes Shane's friend. Tess has a magnetic personality, with a spirit and drive that makes others naturally gravitate toward her. That includes people like Sarah Finley (Jacqueline Toboni) and Carrie Walsh (Rosie O'Donnell).
Eventually, she begins to help Shane run poker games at Dana's. As they work more closely together, they seem to be drawn to one another. There's an easy rapport and chemistry between them, making their later transition to lovers simple. By the end of the second season, the two are serious and have even said the "L" word to one another.
tell HR and shout it from the rooftops: #SHESS supremacy!!!! pic.twitter.com/M7uZKZqvgk
— The L Word on Showtime (@SHO_TheLWord) October 7, 2021
RELATED: Who Are The New Actors On 'The L Word: Generation Q' and What Characters Do They Play?
Shane and Tess are Moennig's favorite couple
Of all of Shane McCutcheon's girlfriends, Tess is Moennig's favorite, she told Collider.
"I would say, for the first time in The L Word history, Shane has found her match," she told the website, when asked about Shane's relationship with Tess. "Who knows where that's gonna evolve, but there's a beauty to Tess because Tess doesn't drink Shane's Kool-Aid, and Shane sees that. Shane respects that. It's not like she was expecting her to anyway, but it's refreshing."
"Tess is of her own agency, which is always an attractive quality, much like Shane is," she went on. "They're very equal, in that regard. I really, really enjoyed that storyline — I think it's actually my favorite Shane storyline of the entire show, old and new. I just love how they're these two adults who still make mistakes and are trying to figure it out. They miscommunicate and they misunderstand one another, although they are speaking the same subtext."
"And the fun of it, for me, was Jamie Clayton, herself," Moennig added. "She is a force, and I'm a very lucky girl that I got to work with her, every single day."
my faves look how far they've come pic.twitter.com/jFcGYzYlQv
— The L Word on Showtime (@SHO_TheLWord) …read more
Source:: Showbiz Cheat Sheet
(Visited 15 times, 1 visits today)