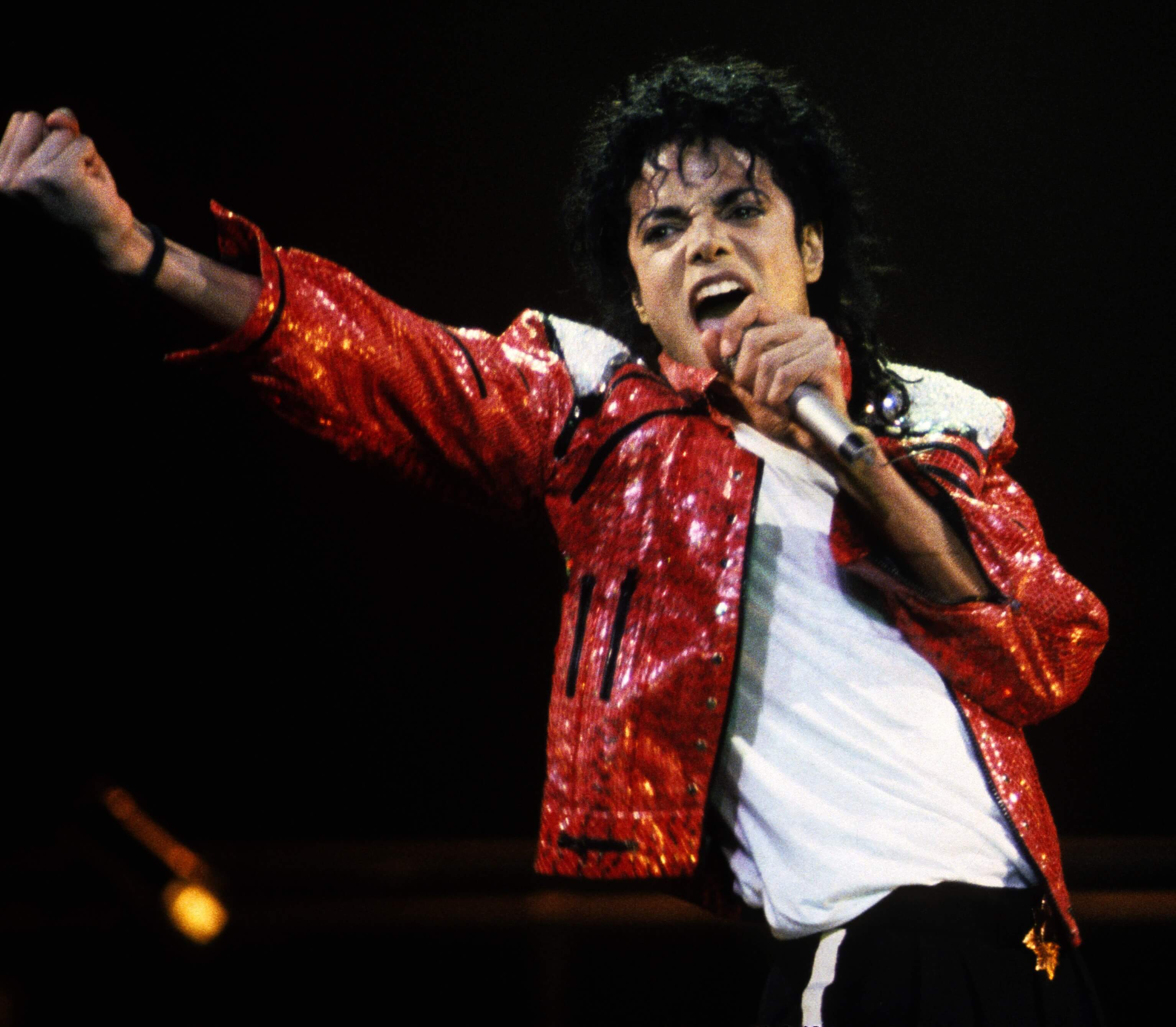 TL;DR:
Michael Jackson's "Beat It" includes a guitar solo from a major rock star.
A sound engineer was impressed with the solo but wouldn't listen to it being recorded.
That sound engineer wanted Jackson to remove the opening synthesizer riff from "Beat It."
Michael Jackson | KMazur / Contributor
Michael Jackson's "Beat It" famously includes a guitar solo from Van Halen's Eddie Van Halen. An engineer who worked with Jackson said the solo was originally unbearably loud. Subsequently, he decided not to work on the song until after Van Halen completed the solo.
Michael Jackson's 'Beat It' has a guitar solo that repelled and stunned an engineer
Bruce Swedien was a sound engineer who worked on "Beat It"'s parent album, Thriller. During a 2009 interview with MusicRadar, Swedien discussed the famous Van Halen guitar solo from "Beat It." 
"The highlight for me was the guitar solo," he said. "That guitar solo is incredible — when Eddie came in to play, he was in Studio B at Westlake and I was in Studio A with Michael and Quincy [Jones], but I went in there when he was tuning and warming up and I left immediately. 
"It was so loud, I would never subject my hearing to that kind of volume level!" he said. "I didn't record that solo, I hired his engineer — I figured his hearing would probably be a little suspect right now anyway. I then did the mix after it was recorded."
Michael Jackson was encouraged to remove the synthesizer intro from the song
In addition, Swedien discussed the synthesizer intro from "Beat It." "Oh boy — the intro synth was a stock Synclavier patch; any Synclavier will make that sound," he said.
If Swedien had his way, Jackson would have cut the intro. "We liked it but we wanted everything to be unrecognizable, unique, so we didn't want to use that sound, but Michael loved it and made us keep it," he said.
Related
Michael Jackson: 1 of Madonna's Songs Was Meant for His Album 'Bad'
How 'Beat It' performed on the charts and kickstarted 'Weird Al' Yankovic's career
"Beat It" became a huge hit. It topped the Billboard Hot 100 for three weeks, staying on the chart for 25 weeks in total. Aside from "Billie Jean," none of the King of Pop's other songs lasted as long on the chart. The tune appeared on the album Thriller. The album became one of the most successful records of all time. It topped the Billboard 200 for 37 of its 547 weeks on the chart.
"Beat It" has a legacy beyond its time on the charts. The tune inspired "Weird Al" Yankovic's "Eat It." That hilarious spoof thrust Yankovic into the limelight with a music video that spoofs both "Beat It" and the end of "Thriller." Notably, "Eat It" includes a faithful recreation of Van Halen's solo.
Thanks to "Eat It" and his "Bad" parody, "Fat," Yankovic will always be associated with Jackson's golden years. Yankovic might …read more
Source:: Showbiz Cheat Sheet
(Visited 1 times, 1 visits today)