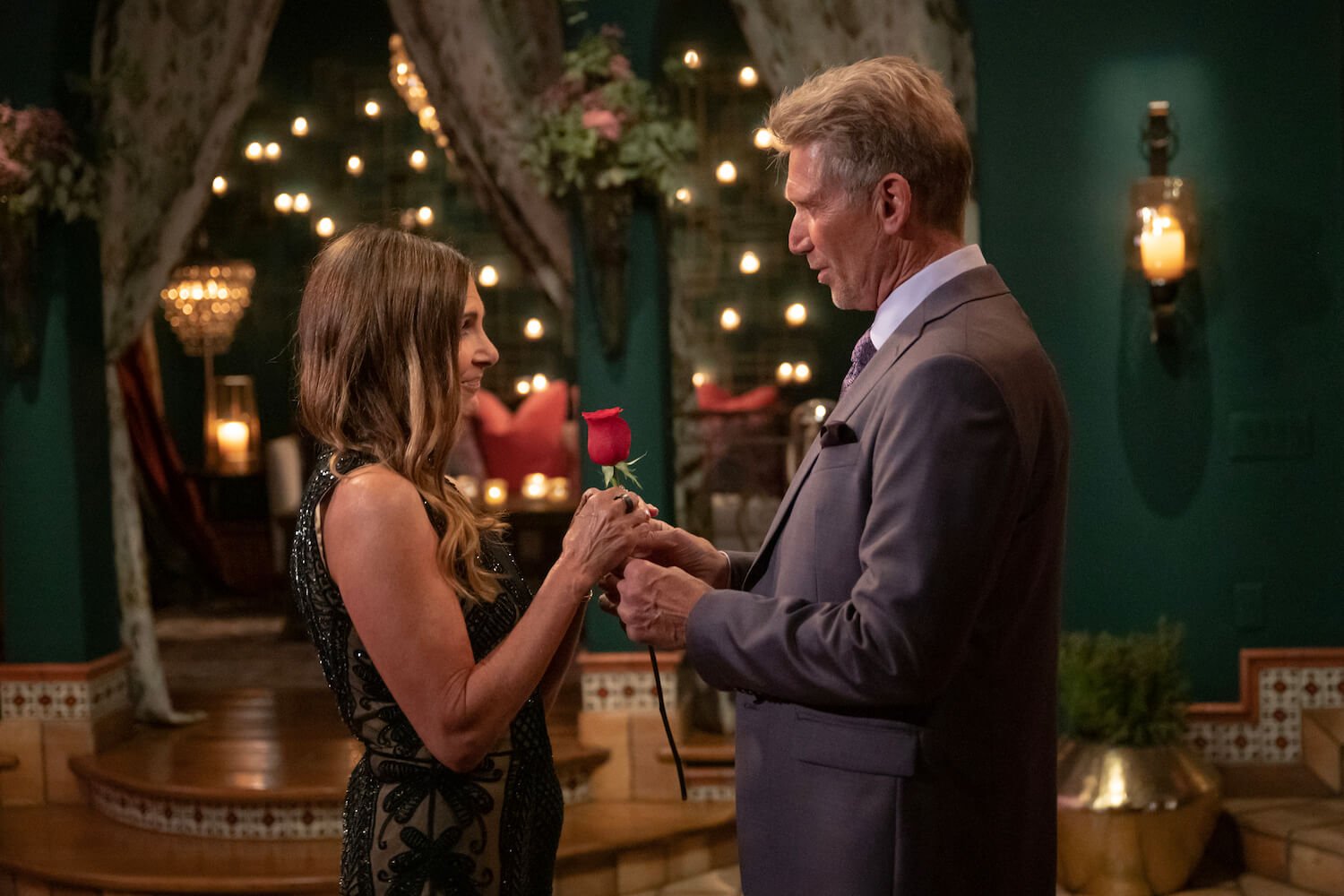 Leslie Fhima in 'The Golden Bachelor' | Disney/John Fleenor
Fans love The Golden Bachelor star Leslie Fhima, and she might be the perfect match for Gerry Turner due to her active lifestyle. Leslie is a marathon runner, figure skater, dancer, and aerobics instructor. And she posted a blast from the past for fans to enjoy on
ABC's The Golden Bachelor features Gerry Turner falling madly in love with Leslie Fhima. Leslie initially caught Gerry's eye, as she lives an active lifestyle at 64 years old. She's mentioned how she's run marathons and taught aerobics throughout her life, and she recently shared a video to Instagram showing her teaching aerobics in the '80s.
'The Golden Bachelor' star Leslie Fhima posted a video clip of her doing aerobics in her 20s
Leslie Fhima in 'The Golden Bachelor' | Disney/John Fleenor
Fans love The Golden Bachelor star Leslie Fhima, and she might be the perfect match for Gerry Turner due to her active lifestyle. Leslie is a marathon runner, figure skater, dancer, and aerobics instructor. And she posted a blast from the past for fans to enjoy on Instagram.
On Nov. 9, 2023, Leslie reposted a TikTok that included a clip of her in the '80s. The clip is from an instructional aerobics video, Introduction to Low Impact Aerobics, made in 1987. "Meet Leslie Chazin," the voiceover from the video states. Chazin was Leslie's last name before marrying David Fhima. "Leslie is the national Crystal Light Aerobics champion, an AFAA certified instructor, and owner of her own popular aerobics studio in Minneapolis."
"Back in the '80s when I had my own aerobics studio!" Leslie captioned the Instagram post. "So fun seeing this circulating around the internet." Given Leslie's current age and the age of the clip, Leslie was likely 29 years old when filming.
Leslie is still a fitness instructor in the Minneapolis area, as she started Soul612. "Fitness has been a part of my life my entire life," her bio on the website reads. "I was a professional figure skater, opened my own fitness studio in the '80s, won numerous competitions, made over 10 workout videos, and ran 10 marathons. I live in Minneapolis, where all three of my children are, and my three amazing grandchildren."
Gerry Turner says he wants a 'fit' woman
The Golden Bachelor star Gerry Turner wanted to date a "fit" woman — and he may have found his perfect match with Leslie Fhima.
"I would want someone that is in their own way, is fit," Gerry said during an interview on the Bachelor Happy Hour podcast. "If they're tall or short — those kinds of things don't matter. It's are they getting the most out of their physical attributes? Are they pushing themselves, are they refusing to give up?"
As for his "ideal date," Gerry said he loves the idea of getting outdoors and active. "I would want that date to include some activities, so I know we could engage together," he added. "It'd be nice if it was an activity where I would know how well we could work together as a unit. A pickleball date or a golf date would be great. I think those things are kind of revealing of people's character."
She moves …read more
Source:: Showbiz Cheat Sheet
(Visited 2 times, 1 visits today)