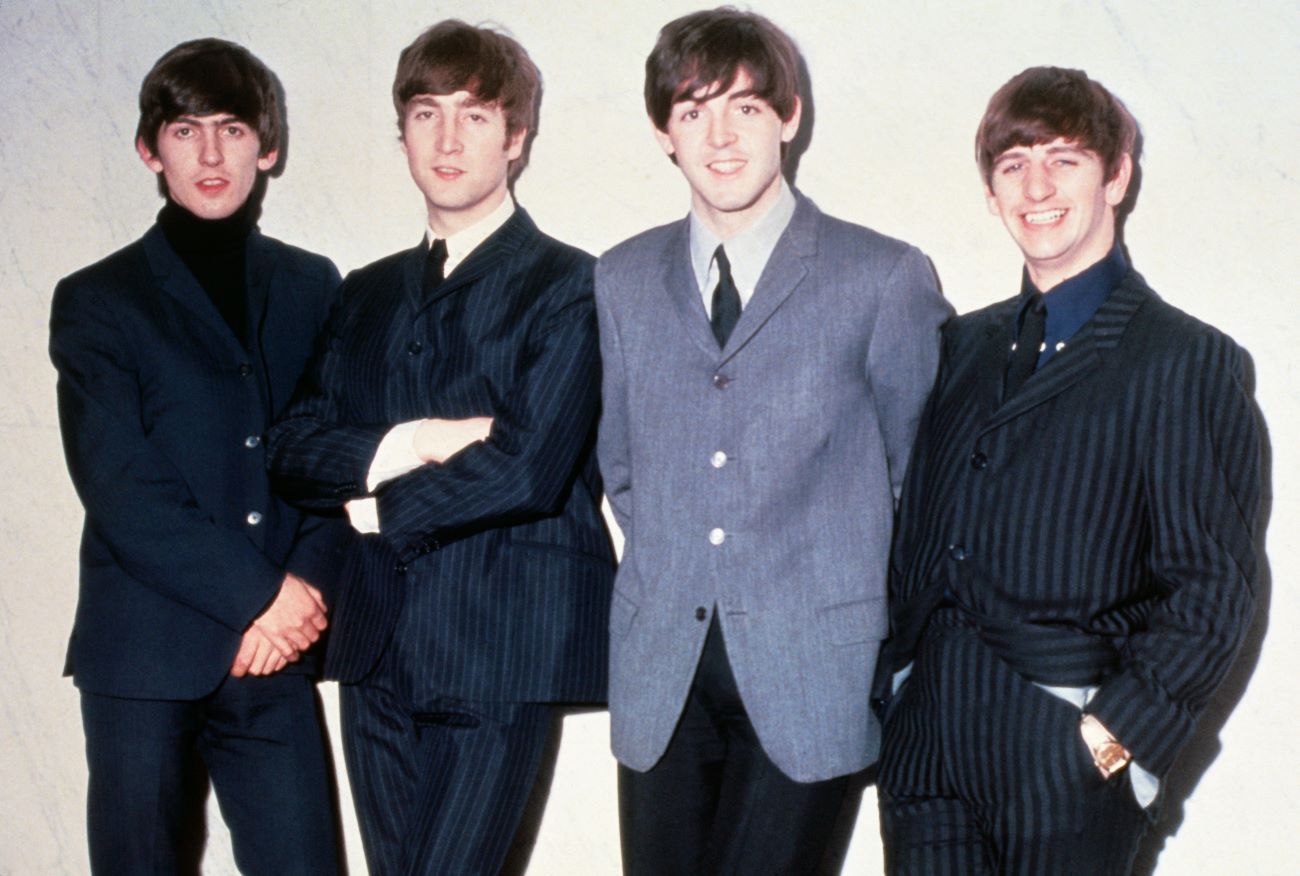 When The Beatles arrived in America in 1964, they begrudgingly attended a dinner at the British Embassy. Typically, they tried to avoid these types of events, but they decided to attend an embassy dinner for the first and last time. The Beatles were reaching the height of their popularity, and even guests at the exclusive event demanded their attention. Fed up, John Lennon left the party early.
The Beatles | Bettmann/Contributor via Getty
The band came to America in 1964
In 1964, The Beatles came to America for the first time. The band hadn't had much success in the country until recently; "I Want to Hold Your Hand" hit number one, and Beatlemania was officially ablaze. 
On this day in 1964, Beatlemania arrived in the United States via airplane as the Beatles touched down in New York for their first U.S. appearances (including the Ed Sullivan show a few days later). They flew from Heathrow to JFK Airport on a 707-331 operated by Pan Am. pic.twitter.com/InivrfWocm
— National Air and Space Museum (@airandspace) February 7, 2022
"What happened in the States was just like Britain," Ringo Starr said, per the book The Beatles: The Authorized Biography by Hunter Davies, "only ten times bigger, so I suppose it wasn't like Britain at all. That first Washington crowd was 20,000. We'd only been used to 2,000 at home."
They first arrived in New York, then headed to Washington D.C. for another show.
The Beatles attended a dinner at the British Embassy when they visited America
After The Beatles concluded their show at the Washington Coliseum, they attended a party at the British Embassy in the city. They were begrudging guests.
"We always tried to get out of those crap things," George Harrison said. "But that time [in Washington] we got caught. They are always full of snobby people who really loathe our type, but want to see us because we're rich and famous. It's all hypocrisy. They were just trying to get publicity for the embassy."
While the evening started pleasantly enough, with Lennon and Harrison jokingly giving false names to Ambassador William David Ormsby-Gore, it took a turn for the worse. A number of other attendees, aided by officials, demanded autographs from the band.
"Sign this," one reportedly said to Lennon, who refused. "You'll sign this and like it."
Guests cornered the band, leading to a Member of Parliament later writing a letter demanding to know if "the young British entertainers known as The Beatles were manhandled by British officials" (via NME).
While the Foreign Office denied these rumors, Starr told a different story.
"Most of the people didn't relate to music in any shape or form," he said. "After they had a few drinks they got really silly and one guy decided he'd cut a lock of my hair off. I just started screaming at him and we didn't stay there long. These diplomats just don't know how to behave."
Fed up, Lennon left early, but the other three Beatles remained. When they left, the ambassador's wife …read more
Source:: Showbiz Cheat Sheet
(Visited 1 times, 1 visits today)