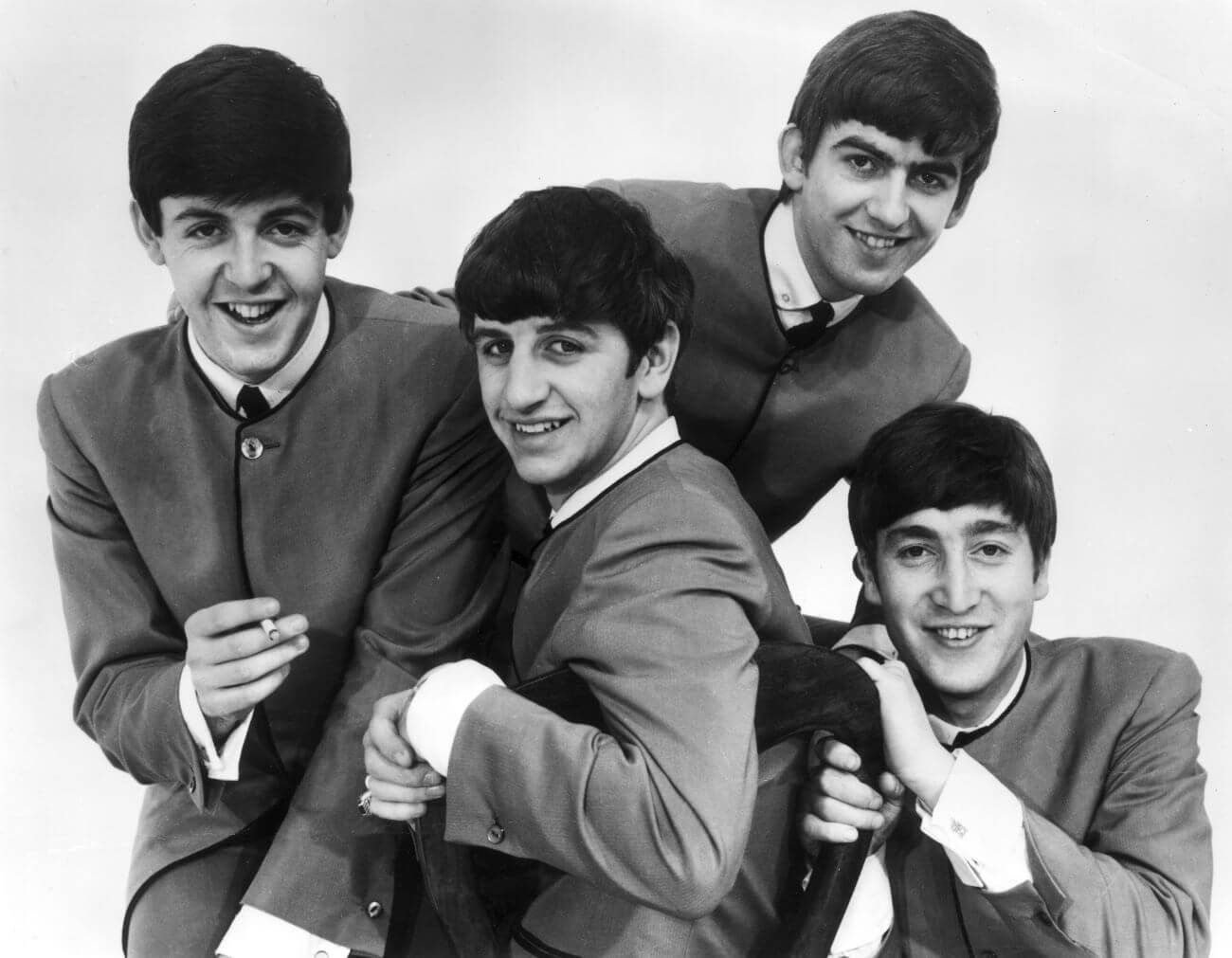 In the frenzied days of Beatlemania, the Beatles had a reputation for being cute, funny, and approachable. While some worried that they were a bad influence on young people, they were, for the most part, clean-cut. The band's road manager, Neil Aspinall, said they weren't actually how their reputation made them seem, though. 
The Beatles | CBS Photo Archive/Getty Images
Brian Epstein didn't want to fabricate any part of The Beatles' reputation
The Beatles' manager, Brian Epstein, found himself in a comfortable position during Beatlemania. He no longer had to promote the band to the press; they came to him looking for stories. He did not want to invent anything about the band. Instead, he believed that every story should promote their already existing attributes. 
"In all our handouts and in all our press dealings, Brian only stressed what was good about them," press officer Tony Barrow said, per The Beatles: The Authorized Biography by Hunter Davies. "He never created any nonexistent good points."
"The thing is, we never believed in Beatlemania, never took the whole thing that seriously, I suppose. That way, we managed to stay sane." – Paul pic.twitter.com/BFhJNtk4VL
— The Beatles (@thebeatles) April 6, 2019
This was because much of their charm came from feeling familiar to fans.
"The Beatles were four local lads from down the street, the sort you might have seen at the local church hall," Barrow explained. "This was the essence of their personal communication with the public. This was the appeal. People identified with them from the beginning. Brian realized this and never tried to hide it."
The Beatles' road manager said they weren't what their reputation made them seem to be
Clearly, this approach worked. The Beatles became the most popular band in the world, due to their music and their charm. Still, Aspinall and Mal Evans, who worked closely with the band for years, didn't fully understand the band's pristine image. 
"It wasn't really Brian's doing," Aspinall said. "He did make them smarter, put them in suits and got organized. But they've always come across as being so good and kind and nice, when they're not particularly, not more than other people."
Aspinall wondered if Beatle fans just wanted them to be this way and so fabricated personalities for the band.
"I think people wanted them to be like that," he said. "Fans made up the image for themselves. I don't know why. That's just what the fans wanted."
He said that their public image became more aligned with their private ones after Epstein's death in 1967.
"They're now appearing to the public more like they really were before Brian came along, all individuals, doing and saying what they like," Aspinall explained. "The public still think they're as nice, but perhaps they're a bit 'eccentric' now, that's all. It's strange, isn't it, how people take to an image?"
The pristine image was good for their careers
John Lennon admitted that the band's image in the early days was primarily a fabrication by themselves and the media.
"Our image …read more
Source:: Showbiz Cheat Sheet
(Visited 2 times, 1 visits today)