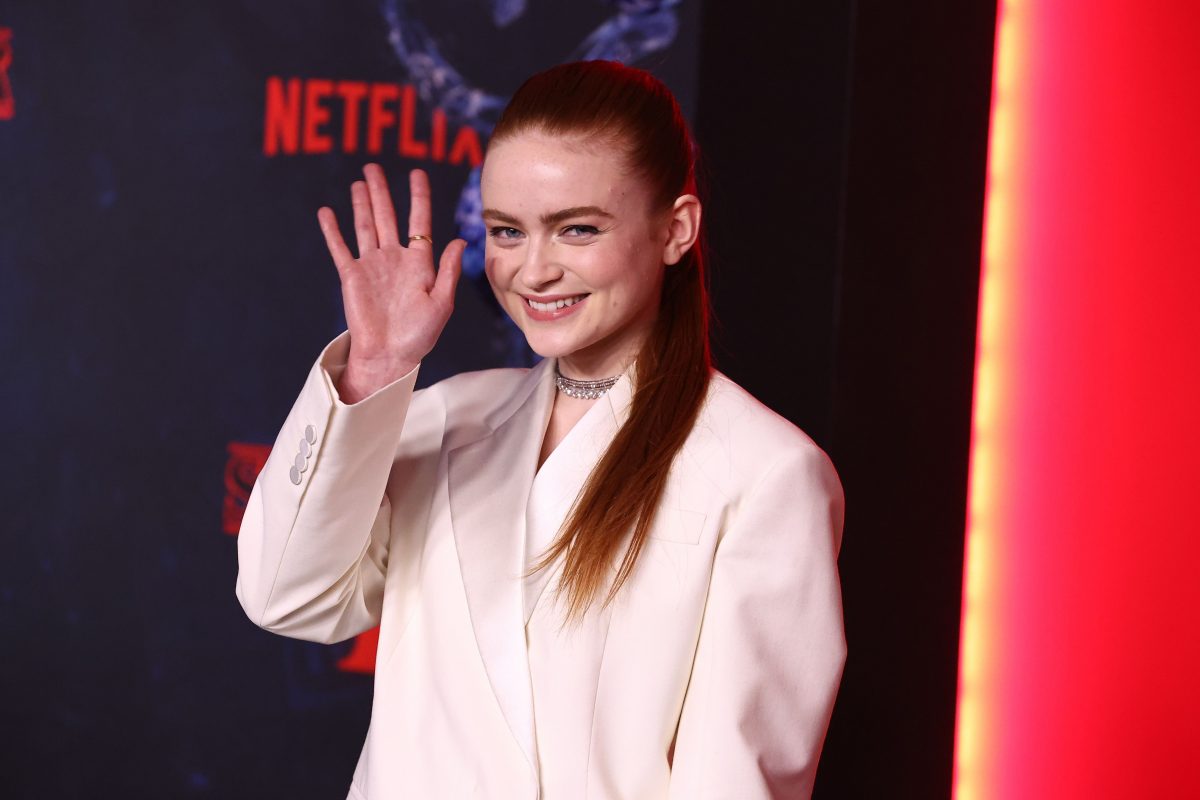 One of the most stressful moments of Stranger Things season 4 came in episode 4. Max (Sadie Sink) was on the run from Vecna (Jamie Campbell Bower), who picked her as his next target. Believing she was going to die, Max wrote several letters to her friends and family. Stranger Things actor Sadie Sink says she doesn't know what Max wrote in the letters but is dying to find out. 
Episode 4 of 'Stranger Things' season 4 gave Max plenty to deal with
Sadie Sink | Arturo Holmes/WireImage
Episode 4 was a highlight for many viewers of Stranger Things season 4. In the episode, Max discovers that she is the next target of Vecna, who has been killing off other teenagers in Hawkins. With little known about the new villain, the group tries to figure out a way to save Max. She believes her fate is sealed and writes letters to each of her friends that they can read when she's gone. 
Fortunately, Max is saved with the help of "Running Up that Hill" by Kate Bush which is now dominating the charts. Since Max is still alive, no one has read the letter she wrote. Both the characters and viewers have no idea what she wrote, and neither does Sadie Sink herself. 
Sadie Sink wants to know what Max wrote in the letters from 'Stranger Things'
'Stranger Things' Star Sadie Sink Shares the Vulnerable Way She Tapped Into Max's Headspace in Season 4, What's in the Letters https://t.co/iSH1Had6Iy
— Variety (@Variety) June 20, 2022
Sink still has not been told what is in the letters but is hoping to find out someday. In an interview with Variety, Sink revealed that she often daydreams about what Max wrote to each Stranger Things character. She is hoping that there is a scene where the letters are read eventually. 
"In my own downtime and daydreaming, I have an idea of what she probably will want to say to each specific person," Sink said. "I don't know anything about what the plans are for Season 5, but I'm dying to know what's in there. I want to have a scene where the letters are read. I think it's so typical Max, for her to literally be looking death right in the eye but still, she is unable to tell someone face-to-face, how much they mean to her or have a sincere conversation with someone. The fact that she has to put it into letters and not even be around when they were read, it was like, yeah, like that adds up. But I would love to see what's inside of those letters."
Sink also doesn't know Max's full storyline for season 5
During her interview, it's mentioned that David Harbour knows the full timeline of Hopper. However, Sadie Sink says she doesn't know what will happen during Stranger Things season 5 and wants to keep it that way. 
"I don't know, I kind of like not knowing where her storyline is going and just …read more
Source:: Showbiz Cheat Sheet
(Visited 6 times, 2 visits today)