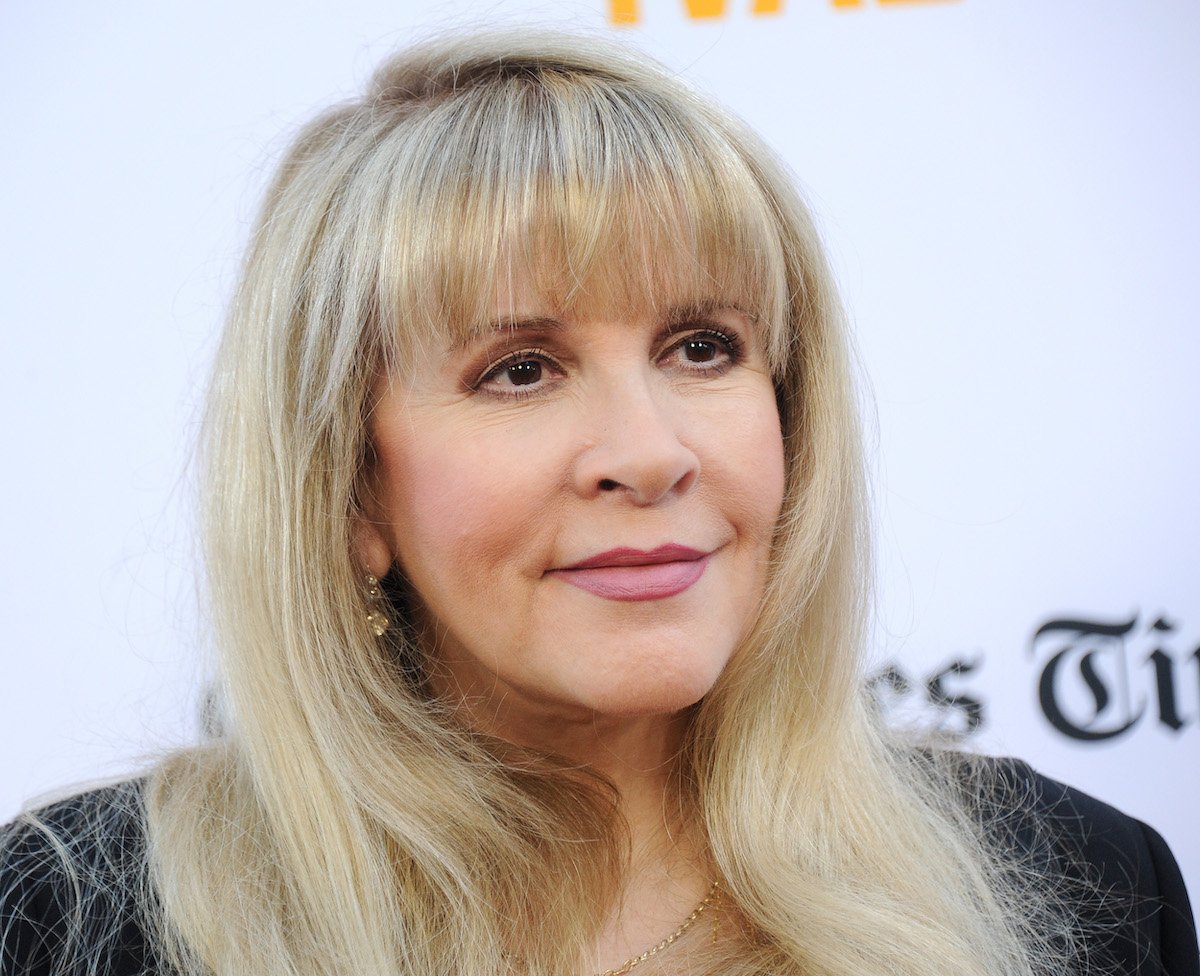 Stevie Nicks | Gregg DeGuire/WireImage
The Ndlovu Youth Choir was shockingly eliminated from 'America's Got Talent' after giving a Golden Buzzer-worthy performance
On Jan. 23, the Ndlovu Youth Choir performed their original song "We Will Rise" on America's Got Talent. The moving song contains the lyrics, "When you wonder if the sky will fall/ And your head can't stop spinning around/ When everything is tumbling down/ And you're scared/ Don't be afraid just get up and dance/ The darkest night is just before the light/ Be strong be brave together we will rise/ And we will rise."
Stevie Nicks congratulated the Ndlovu Youth Choir after the South African group delivered a moving performance on America's Got Talent. Here's which song the choir sang and what the Fleetwood Mac star said about it. 
Stevie Nicks | Gregg DeGuire/WireImage
The Ndlovu Youth Choir was shockingly eliminated from 'America's Got Talent' after giving a Golden Buzzer-worthy performance
On Jan. 23, the Ndlovu Youth Choir performed their original song "We Will Rise" on America's Got Talent. The moving song contains the lyrics, "When you wonder if the sky will fall/ And your head can't stop spinning around/ When everything is tumbling down/ And you're scared/ Don't be afraid just get up and dance/ The darkest night is just before the light/ Be strong be brave together we will rise/ And we will rise."
Judge Howie Mandel declared the performance Golden Buzzer-worthy, although he did not hit the button. "Traditionally, I don't respond to choirs. I've seen choirs and I always kind of have the same comment: I feel like it's a school assembly and it's nice for that," Mandel said in a YouTube video of the group's performance. "This didn't look like an assembly. This looked like a finished Broadway show. And I truly mean this: for me, this would have been a Golden Buzzer moment, really."
But despite overwhelmingly positive feedback from the judges and audience, the Ndlovu Youth Choir was shockingly eliminated. 
Related
Why Stevie Nicks Said She's 'Worried About Every One' of Her Fans
Fleetwood Mac star Stevie Nicks praised the Ndlovu Youth Choir's performance on 'America's Got Talent'
On Jan. 24, Fleetwood Mac singer Stevie Nicks shared a touching tribute to the Ndlovu Youth Choir on Instagram.
"To the Ndlovu Youth Choir – I just wanted to congratulate you on your brilliant and moving performance last night on America's Got Talent," she wrote. "It made me feel like maybe – someday, with your help – the whole world will rise again. You Are The World!"
Nicks signed off with a request to join the group. "Love Always, Stevie Nicks. P.S. Can I be in your choir?!"
View this post on Instagram
Fans loved the group's performance and Stevie Nicks' tribute
Stevie Nicks fans loved her tribute to the Ndlovu Youth Choir, and they left supportive messages in the comments section of her Instagram post. 
"What a nice thing to do! Acknowledge someone's talent," wrote one fan, while another said, "This is why she's my idol."
And some fans said they wouldn't have seen the group's performance if it weren't for Nicks. "@stevienicks you introduced them to me and WOW! My hair stood on end. …read more
Source:: Showbiz Cheat Sheet
(Visited 1 times, 1 visits today)