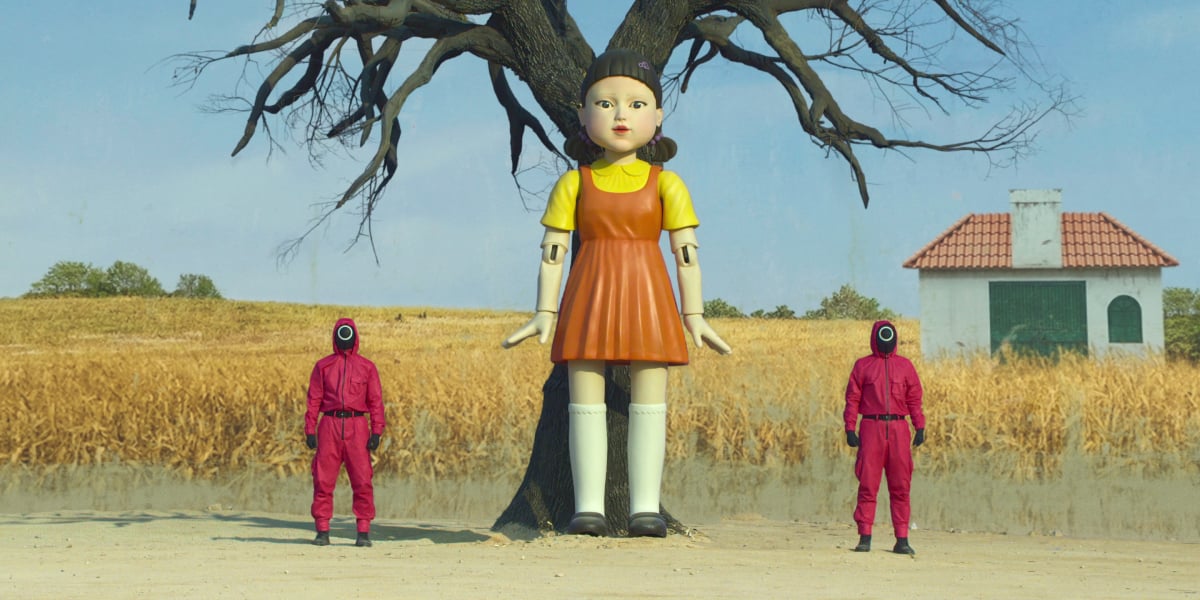 Almost a month after its initial release, Squid Game is still at the forefront of everyone's mind. The Netflix K-drama focuses on hundreds of cash-strapped individuals who agree to play deadly children's games. The reward for the winner is a cash prize worth 45.6 billion won. The series is a hot topic all over the world. It is frequently trending on TikTok and Twitter, and fans rush to purchase Squid Game costumes for Halloween this year. Recently, the K-drama reached 111 million viewers, beating out Bridgerton for Netflix's biggest release. However, the show's creation didn't happen overnight.
'Squid Game' Episode 1 | Netflix Hwang Dong-hyuk's K-drama was initially rejected
Surprisingly, it took some time for Squid Game creator Hwang Dong-hyuk to get the series off the ground. Hwang came up with the idea for the show some 10 years ago while living with his mother and grandmother. He used familiar Korean children's games to add a dark twist to the show. The series' graphic nature made potential investors wary for quite some time. Then, two years ago Netflix took a chance on Squid Game.
'Squid Game' breaks Netflix record for biggest series launch
It quickly became clear that Netflix was on to something. The trailer alone for Squid Game surpassed Bridgerton and Lupin with 18 million views, The Wall Street Journal reports. The series dropped to Netflix on Sept. 17 and quickly topped Netflix's charts in dozens of countries. Now the K-drama has officially broken Netflix's record for biggest series launch with 111 million views.
Something about Squid Game's exposure of a classist society hit close to home, especially in the wake of the pandemic. "The world has changed," Hwang told The Wall Street Journal. "All of these points made the story very realistic for people compared to a decade ago."
Squid Game has officially reached 111 million fans — making it our biggest series launch ever! pic.twitter.com/SW3FJ42Qsn
— Netflix (@netflix) October 12, 2021
For some South Koreans, the financial difficulties portrayed in the series were all too relatable. In an interview with The New York Times, Koo Yong-hyun, a 35-year-old office worker in Seoul, admitted that it is "almost impossible to live comfortably with a regular employee's salary." The desperation shown in the series isn't too far from reality.
"The stories and the problems of the characters are extremely personalized but also reflect the problems and realities of Korean society," Hwang told The New York Times.
'Squid Game' cast reacts to the show's popularity
Squid Game has had universal appeal and that didn't just happen by accident. The violent yet intriguing storyline and brightly colored sets grabbed viewers' attention. Language barriers were also taken into consideration. The series is available to watch with subtitles in a variety of different languages. It has also been dubbed over in German, English, Spanish, French, and more.
Perhaps the real Squid Game was the friends we made along …read more
Source:: Showbiz Cheat Sheet
(Visited 7 times, 1 visits today)