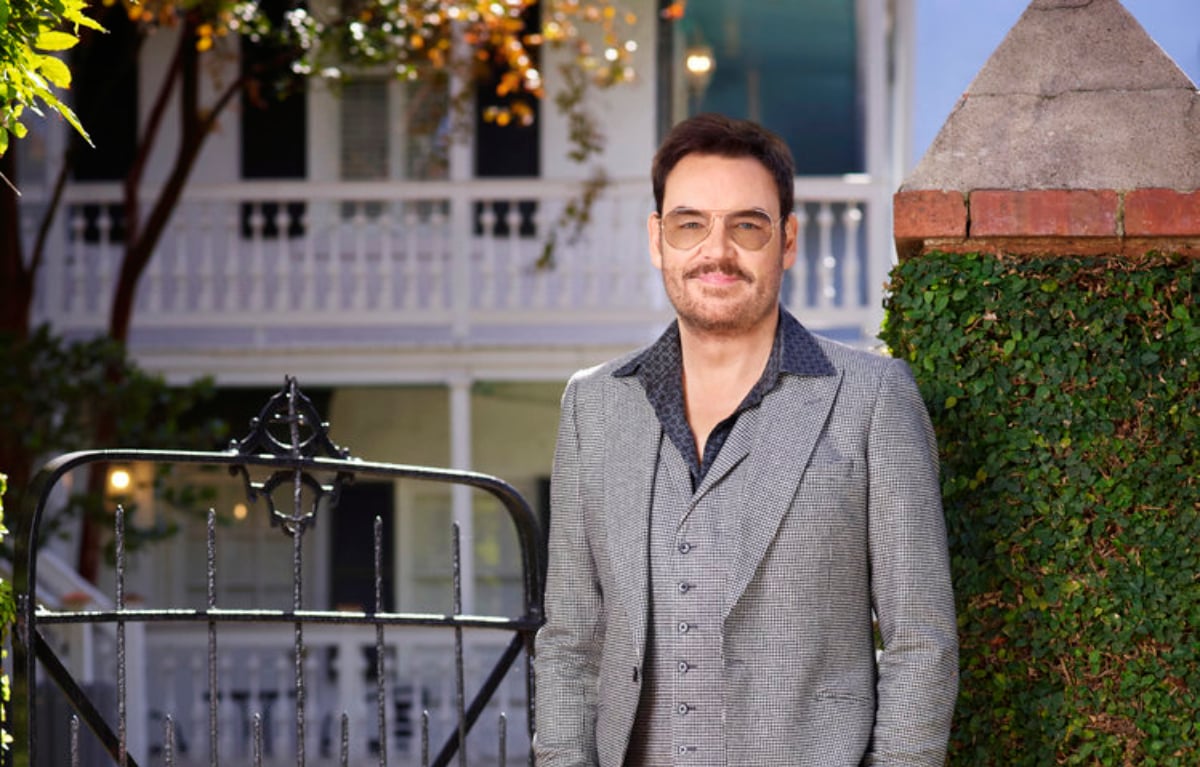 Whitney Sudler-Smith | Stephanie Diani/Bravo
'Southern Charm' matriarch Patricia Altschul revealed how she met Whitney Sudler-Smith's father in her book
In 2017, Patricia gave Southern Charm fans some insight into her life and background when she released the book The Art of Southern Charm. In the section titled "Becoming Patricia," the matriarch detailed how she became the woman fans know and love today. And that story included how she met Whitney's father — her first husband, Lon Smith.
She shared that a friend introduced her to Lon when she was living in Washington D.C. and attending George Washington University. Five years her senior and the head of Dun & Bradstreet at the time, Patricia described Lon as "good-looking" and "mature."
"When you're Southern and in your twenties, marriage is a top priority," Patricia wrote.
The couple married in a small wedding ceremony with just their immediate families. Patricia and Lon then settled in Virginia, and she continued her studies in art history and archaeology. Meanwhile, Lon worked at Dun & Bradstreet during the day and attended graduate school at night to earn his MBA. 
Who is Whitney Sudler-Smith's dad, Lon Smith?
After getting her BA and Master's Degrees from GW, Patricia became an assistant professor of art appreciation and a survey of Western art at her alma mater. She became a mom on June 2, 1968, when she and Lon welcomed their son Whitney.
Patricia wrote in her book that Lon was a great etiquette teacher for Whitney, and that's how her son learned to become a gentleman.
"Honestly, Lon was such a gentleman that Whitney learned by his example," she described. "He saw his father open my car door, or stand when I entered the room, and eventually it became second nature for him to do the same." 
Southern Charm fans know all about Whitney Sudler-Smith and his mom, Patricia Altschul. After all, he is the creator and executive producer of the Bravo reality series. And both him and his southern socialite mother have been staples of the show every season since it began in 2014. But what about Whitney's dad? Who is he, and where is he now?

Whitney Sudler-Smith | Stephanie Diani/Bravo

'Southern Charm' matriarch Patricia Altschul revealed how she met Whitney Sudler-Smith's father in her book

In 2017, Patricia gave Southern Charm fans some insight into her life and background when she released the book The Art of Southern Charm. In the section titled "Becoming Patricia," the matriarch detailed how she became the woman fans know and love today. And that story included how she met Whitney's father — her first husband, Lon Smith.

She shared that a friend introduced her to Lon when she was living in Washington D.C. and attending George Washington University. Five years her senior and the head of Dun & Bradstreet at the time, Patricia described Lon as "good-looking" and "mature."

"When you're Southern and in your twenties, marriage is a top priority," Patricia wrote.

The couple married in a small wedding ceremony with just their immediate families. Patricia and Lon then settled in Virginia, and she continued her studies in art history and archaeology. Meanwhile, Lon worked at Dun & Bradstreet during the day and attended graduate school at night to earn his MBA. 

Who is Whitney Sudler-Smith's dad, Lon Smith?

After getting her BA and Master's Degrees from GW, Patricia became an assistant professor of art appreciation and a survey of Western art at her alma mater. She became a mom on June 2, 1968, when she and Lon welcomed their son Whitney.

Patricia wrote in her book that Lon was a great etiquette teacher for Whitney, and that's how her son learned to become a gentleman.

"Honestly, Lon was such a gentleman that Whitney learned by his example," she described. "He saw his father open my car door, or stand when I entered the room, and eventually it became second nature for him to do the same." 

View this post on Instagram

A post shared by Whitney Sudler-Smith (@wsudlersmith)

But even though her life seemed like it was straight out of a 1950s sitcom, Patricia says that she and Lon eventually found themselves "growing apart."

"Actually, we were so young when we married that maybe we were finally growing up," Patricia wrote. "After fourteen lovely years of marriage, there was no acrimony between us—just a sense that we were moving in different directions. Our separation and divorce were completely civilized and our main concern was always our son."

The 'Southern Charm' star says she 'couldn't have picked a better father for Whitney'

Both Patricia and Lon settled in Georgetown — where Whitney attended school — after their divorce. She says they established a …read more

Source:: Showbiz Cheat Sheet

(Visited 5 times, 1 visits today)