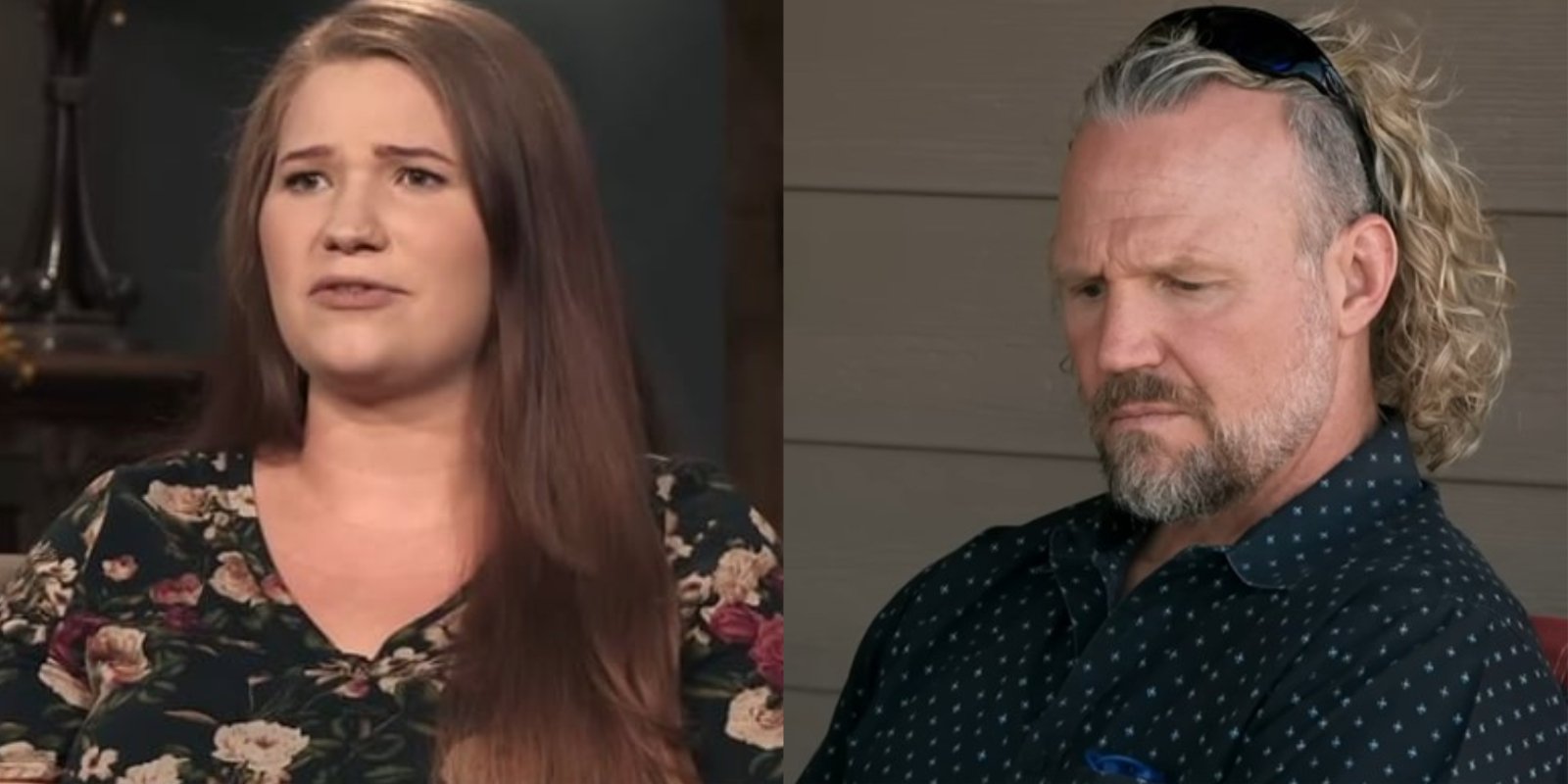 Mykelti Padron and Kody Brown | TLC/YouTube
Throughout seasons 16 and 17 of Sister Wives, the Brown family navigated a series of rules implemented by patriarch Kody to keep his family safe from coronavirus (COVID-19). Time and again, Kody stressed he was the one who devised the rules family members must follow for the polygamist clan to interact. However, during a Patreon video, Mykelti, Christine and Kody's daughter, had a different take on the situation. She alleged TLC implemented those rules so the Browns continue filming.
Mykelti Padron and Kody Brown | TLC/YouTube
Related
'Sister Wives' Robyn Brown Does Have a Job, Says Paedon Brown: What Does She Do for a Living?
What happened to the Brown family during the coronavirus pandemic?
Like many families during the worldwide pandemic, the Browns were uncertain about how safely they could interact with each other. Its members followed CDC guidelines as a large family at different life stages. However, some were more strict than others when it came to socializing.
Christine and Janelle treated the situation with concern. However, they traveled to visit their children, who lived outside Flagstaff, Arizona. Janelle's sons continued to work. Christine's daughter had spine surgery, requiring travel to New Jersey for the operation.
Meanwhile, Kody and Robyn sequestered in their home with their five children, as did Meri, who lived alone. The clan interacted on Skype, as seen in the series, and socially distanced several times from family members who lived in Arizona.
Kody's insistence that the family follows his list of rules so they could interact was the final straw for Janelle and Christine. However, in a new video for Patreon subscribers, Mykelti shared that Kody was not the mastermind behind the document that added to the drama within the Brown family. She laid the blame squarely at TLC's feet. So who's telling the truth?
Mykelti Padron alleges TLC, not Kody Brown, came up with strict coronavirus rules seen on 'Sister Wives'
Mykelti sits down with Robyn to reiterate their strong bond, despite the fractures in the family. Don't miss new #SisterWives Sunday at 10/9c. pic.twitter.com/P85YibF17N
— TLC Network (@TLC) November 19, 2022
Mykelti and Tony Padron went live through their Patreon account via Crowdcast, where they reacted to the Sister Wives Season 17 finale. In the video, the couple discussed several topics as they watched the season's last episode.
In the video, Mykelti alleged Kody was strict about socially distancing to keep TLC's staff and his family safe. She claimed TLC put the coronavirus rules in place to protect the show and that her father took the heat, as did Robyn, his legal wife.
However, her argument doesn't appear to hold water. Much of the family's filming was done remotely on their phones, without the TLC crew on-site.
When the family gathered together, they and the crew remained distant. The Brown family didn't film at home until season 17 when cameras documented Christine's split from the clan.
Upon gathering to discuss how they would handle the virus, Kody presented his wives with a list …read more
Source:: Showbiz Cheat Sheet
(Visited 1 times, 1 visits today)