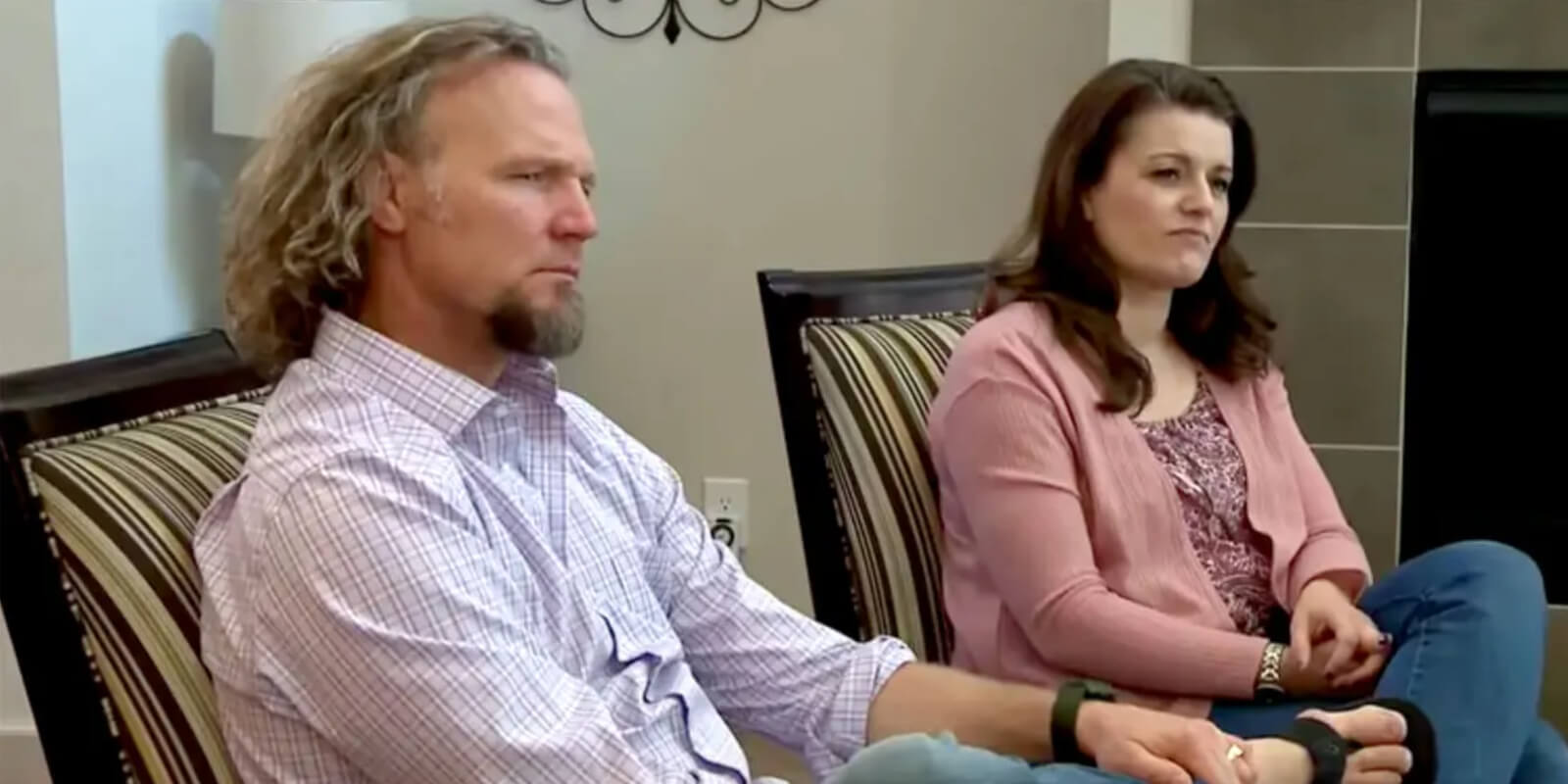 Over 17 seasons, Sister Wives viewers watched as the Brown family evolved from what appeared to be a cohesive unit of adults working together to raise their shared children to something entirely different. Led by Kody Brown, Christine, Janelle, and Meri Brown appeared to partner with one another as a polygamist family. However, fans perceived Kody's fourth wife, Robyn, as having an agenda as far back as when she joined the family in season one. Here are three ways she 'tricked' and deceived Kody into buying her million-dollar Flagstaff, Arizona home.
Some fans believe Robyn Brown 'tricked' Kody Brown into buying supersized Flagstaff, AZ home | YouTube/TLC
Kody Brown and his wives first discussed renting in Arizona in 2018
In a telling Sister Wives scene, Kody and his wives discussed renting or buying homes in the area. Christine made an offer on her home, which was accepted. Robyn told the group she offered to rent a seven-bedroom, five-bath home totaling over 6,800 sq. feet.
Meri, Christine, and Janelle agreed that Robyn's home was too big. Of Robyn's choice, Meri deadpanned, "Are you serious? It's that big?" Janelle said, "That's more than we have here in Vegas. That's crazy."
Robyn said in the clip she started "praying like crazy. Praying for extra bedrooms, extra bathrooms. I felt like it was a miracle and an answer from God" the house fell into her lap. However, Meri wanted to live in downtown Flagstaff, which had shops, restaurants, and entertainment.
Ultimately, Janelle and Meri rented their homes. Christine purchased hers, and Robyn and Kody were at odds over buying versus renting. Finally, after temporarily renting, the couple purchased a home in Flagstaff for $890,000 in August 2019. Robyn's home is 4,395 square feet. It has five bedrooms and four bathrooms and is now worth over $1M.
Three ways Robyn Brown 'tricked' Kody Brown into buying $1M home in Flagstaff, Arizona
While it appeared that Robyn Brown was sincere in her quest to rent a home so the family could build on the land they had purchased, Sister Wives fans believed otherwise. They claim she "tricked" Kody Brown into buying her the largest home of all his wives.
On Reddit, viewers shared their opinions about Robyn's apparent manipulation of her husband. They claimed, in hindsight, Robyn felt there would be issues if Kody immediately purchased such a large home for her and her five children. Therefore, she reportedly wanted to rent until a frustrated Kody demanded they buy a home.
One follower reveals trick no. 1: "It was extremely telling to me that she was digging in her heels about renting, but she was also so unwilling to be flexible with the number of rooms and size of the house she wanted. The fact that she was so convinced that she had everyone tricked is laughable," wrote one follower.
"But the way she was counting the rooms, she was counting as if Sol and Ari needed their own rooms. Ari was still in their …read more
Source:: Showbiz Cheat Sheet
(Visited 2 times, 1 visits today)