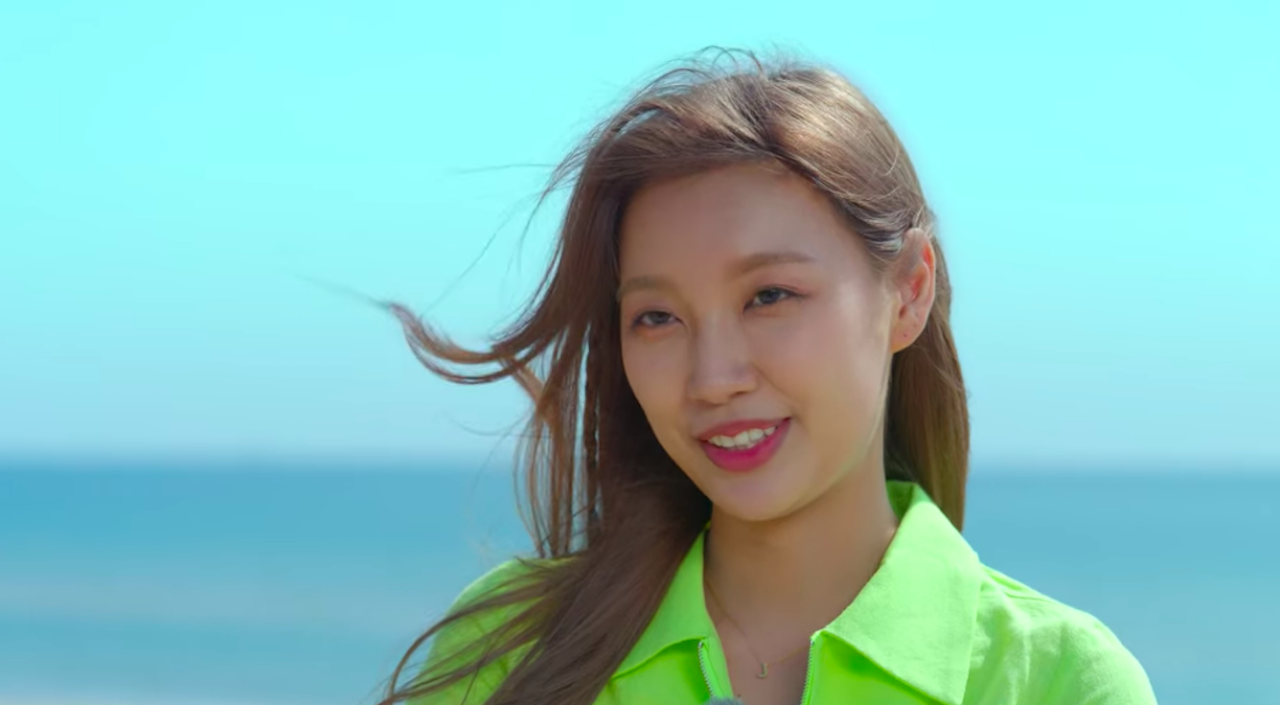 Fans of Single's Inferno still hope the single cast members find love after the Netflix show. Find out why some of them think Park Se-jeong might be dating someone from season 1.
Park Se-jeong didn't go to paradise on 'Single's Inferno 2'
I've never wanted to be a splinter so bad
?: Single's Inferno Season 2 pic.twitter.com/h618l8RL0y
— Golden (@netflixgolden) December 21, 2022
The second season of Single's Inferno had a brand new cast. Se-jeong introduced herself as someone who is athletic. She lifts weights multiple times a week and plays tennis twice a week.
The model was looking for an athletic man with a pretty smile. At first, it looked like Jo Yoong-jae fit the bill. She got a splinter during their wall, and he took it out. He also checked on her when they continued their walk.
But Yoong-jae found a romantic connection with Choi Seo-eun. The cast made more choices for who they wanted to go to paradise with, and Se-jeong never went. Choi Jong-woo also didn't go to paradise that season. That meant fans also didn't get to learn her job, location, and age until much later.
Why fans think Park Se-jeong is dating Moon Se-hoon
Park Se-jeong on 'Single's Inferno 2' | Netflix
Se-jeong posted in her Instagram story that she was having a drink with three people. She captioned it, "It's been a while solji with heart emojis." Solji is a nickname for solo inferno, so it hinted that she was meeting up with someone from the show. 
No one knew who that was until she posted a picture with Moon Se-hoon where they were sitting next to each other and posing the same way. She captioned it by calling him cute. 
Fans also noticed that they posted pictures from the same place on the same day. A Reddit thread asked if they were just friends.
"It's a crossover episode," one fan joked.
"This is so unexpected… now we need Jia and JY next," another person replied.
"The post season that keeps on giving," someone else wrote.
Who is Moon Se-hoon from 'Single's Inferno' Season 1?
Related
'Single's Inferno 2': Why Marriage Could Be in Seul-ki and Jong-woo's Future
'Single's Inferno 2': Se-jun Tells So-e 'You'll Make Me Cry' in New Clip
'Single's Inferno 2': Why So-e Picked Han-bin Over Se-jun for Paradise
Se-hoon said he charmed women with his focus on chores and revealed he's very focused when he finds someone he likes. "I never give up. When I find someone I like, I have to date her," he said. "That's the kind of person I am."
Fans found out that he was telling the truth. He immediately was interested in Shin Ji-yeon and said she made the best first impression.
Ji-yeon chose other men for paradise. But Se-hoon was determined to get his chance. He won a challenge and picked Ji-yeon for his paradise date. 
The season ended with Ji-yeon picking Se-hoon for paradise in return. She revealed their first real conversation in paradise made her want to …read more
Source:: Showbiz Cheat Sheet
(Visited 1 times, 1 visits today)