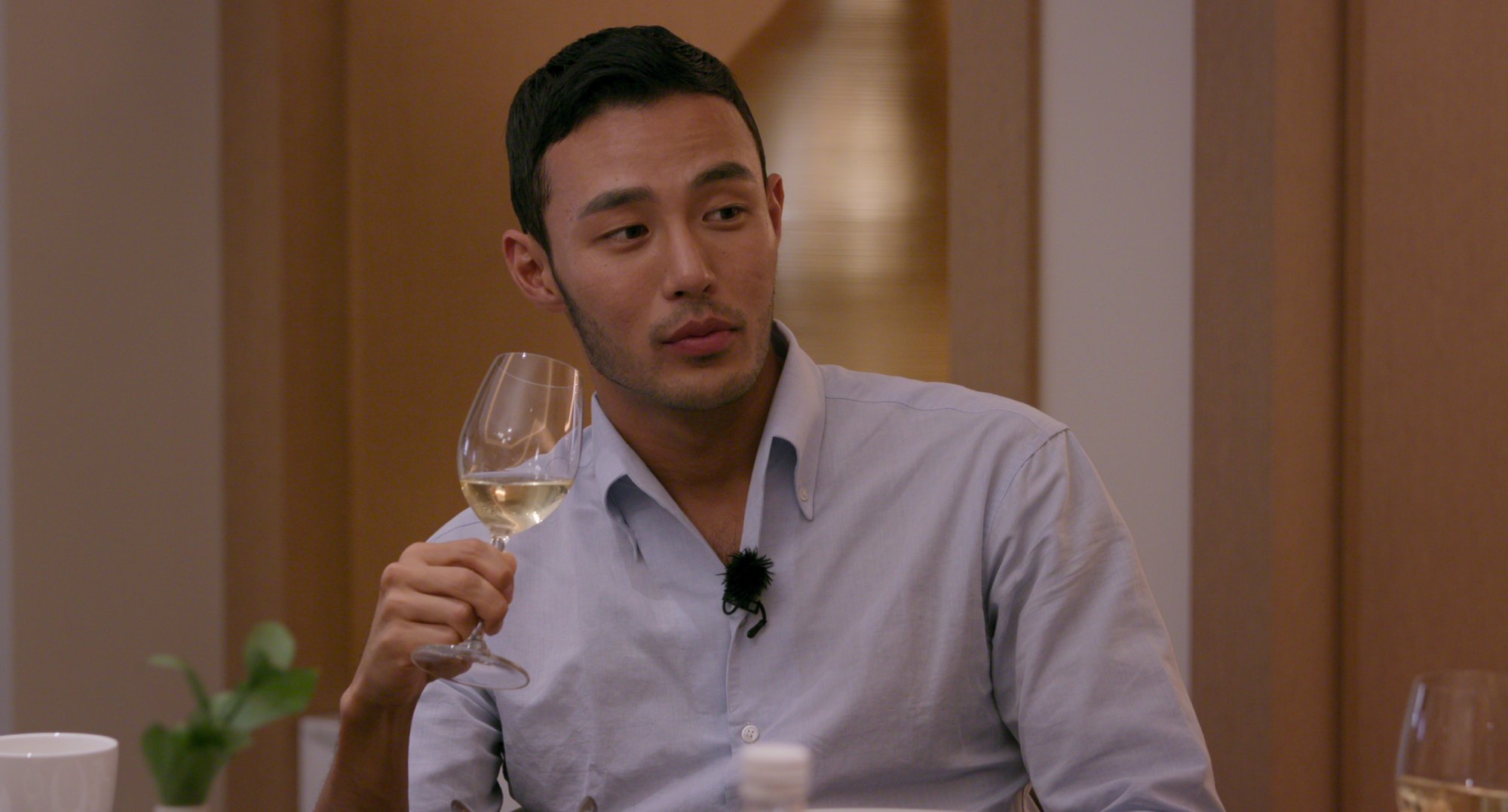 With Netflix's Single's Inferno Season 2 being another success, fans are curious about what the first season cast has been up to. Over a year has passed, and the cast has gone on with their lives. Interestingly, the ending couples did not reveal their official relationships. Fans speculated Single's Inferno couple Oh Jin-taek and Kang So-yeon were dating secretly. But fans will be interested to know Jin-taek has a new woman in his life – Lily Baek.
Oh Jin-taek in 'Single's Inferno' Season 1 | via Netflix
Jin-taek and So-yeon were a popular couple in the first season
Returning to Single's Inferno, Jin-taek and So-yeon were a match made in heaven when they arrived on the island. Both contestants seemed like a perfect fit and had inherent chemistry. Like Yoong-jae and Seo-eun in Single's Inferno Season 2, Jin-taek and So-yeon were an endgame couple.
But there were a few hiccups that were resolved, and the two went to Paradise together more than once. It was no surprise when the two left Inferno together. After the Single's Inferno finale, fans were eager to know if the two were officially dating. The Single's Inferno producers explained it was up to the cast to reveal their relationships.
Fans soon started digging for clues and found a few nuggets of gold. As So-yeon is a Youtuber, fans noticed a man in the background of one of her videos with the same outfit Jin-taek wore in an Instagram post. In interviews, Jin-taek also showed his great admiration for So-yeon and their time together on the island. Later, fans began to speculate they did date for a brief time. A year later, it is now 100% clear that Single's Inferno Jin-taek and So-yeon are not together. Jin-taek is confirmed to have a girlfriend.
'Single's Inferno' Jin-taek is dating CEO and founder Lily Baek
According to Koreaboo, Jin-taek has a new love in his life. The lucky woman is Lily Baek, who started as a PR intern before climbing the ranks in her career. In 2014, she became the CEO and founder of W/E marketing communication, specializing in fashion, lifestyle, and beauty.
The official W/E site reads, "With 7 years of career experience with superclass clients including Chanel, Audi, adidas Originals, GQ Korea, Style.com, Moët & Chandon, DUXIANA, Westin Chosun Hotel and Daelim Museum, Lily was able to strategically launch an American lifestyle brand Incase and successfully create brand awareness in Korea by driving large-scale media relations, retail marketing and content creation."
View this post on Instagram
Based in Seoul, the company has worked with some of Korea's …read more
Source:: Showbiz Cheat Sheet
(Visited 1 times, 1 visits today)