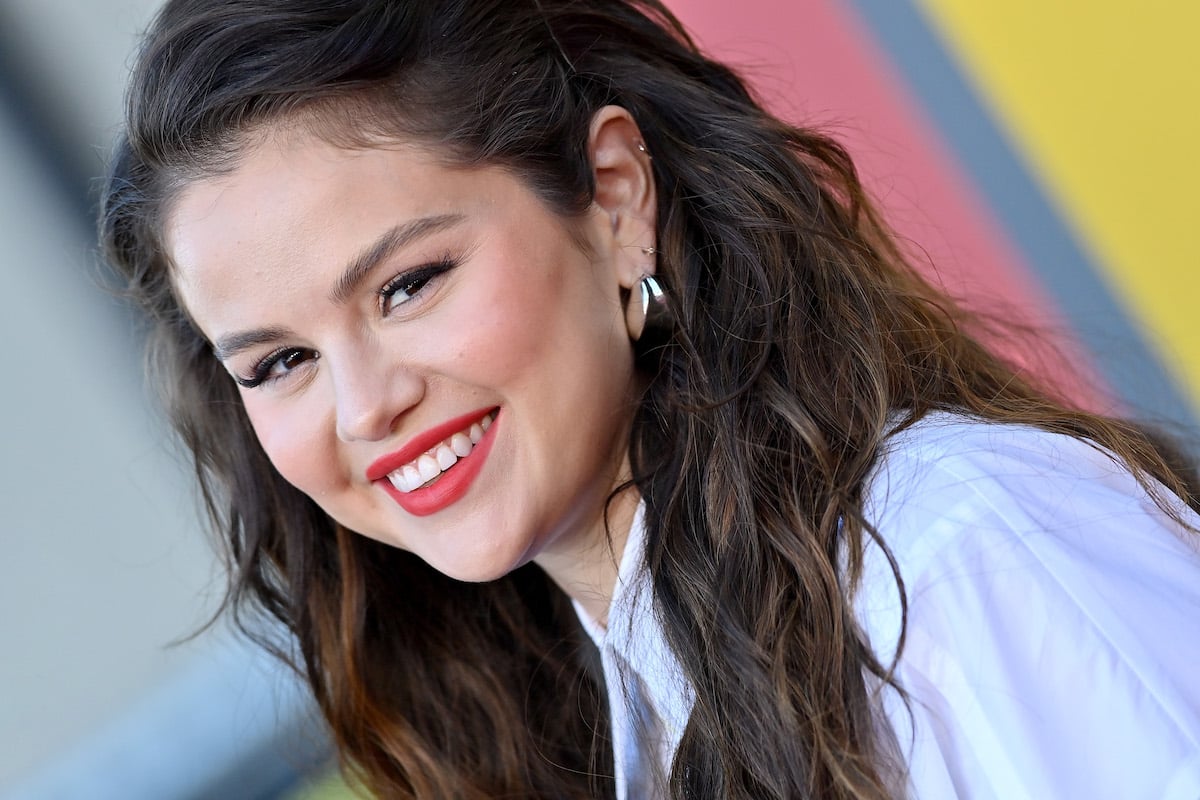 Selena Gomez | Axelle/Bauer-Griffin/FilmMagic
Selena Gomez has been making music for over a decade
Selena Gomez has been making music for over a decade, and has taken her talents beyond the world of entertainment with ventures such as her makeup line, Rare Beauty. When Gomez looks back on her music career, there's one album of hers in particular that she cringes whenever she thinks about it.
Selena Gomez | Axelle/Bauer-Griffin/FilmMagic
Selena Gomez has been making music for over a decade
Selena Gomez, like Demi Lovato, was first introduced to households everywhere as a child on Barney & Friends. She went on to become a Disney Channel star with her own show Wizards of Waverly Place.
Gomez launched her music career in the late 2000s by forming the pop rock band Selena Gomez & the Scene. They released three albums around the turn of the last decade, with their most successful song, "Love You Like a Love Song," reaching No. 22 on the Billboard Hot 100 chart.
She released her debut solo album Stars Dance in 2013, followed by her sophomore LP Revival in 2015. It would be another five years before she'd release her next album, Rare, in 2020. She released a Spanish EP, Revelación, in 2021.
Selena Gomez's album cover made her feel 'ashamed'
In 2022, Gomez sat down with other stars including Amy Schumer, Quinta Brunson, and Tracee Elliss Ross for a roundtable for The Hollywood Reporter. During their discussion, Schumer said Gomez was "was sexualized at such a young age" then applauded how the actor and singer "rejected that and have really found your own style and your own presence."
"I know they put you through a system and make you feel like this is how you have to do it," Schumer said to Gomez. "And especially when you're getting that positive feedback and people are attracted to you, it takes a lot to go, 'I'm going to go in this direction.'"
Gomez agreed and shared some of her own experience.
"It's really unfair," Gomez said. "I actually did an album cover and I was really ashamed after I did it. I had to work through those feelings because I realized it was attached to something deep that was going on. It was a choice that I wasn't necessarily happy that I made, but I think that I've done my best — at least I try to be myself."
She didn't mention which album cover in particular made her feel ashamed. But given the deluxe edition cover of Revival had her posing nude at age 24, it's possible it may be the cover she referred to.
"I'm not an overly sexual person," she said honestly. "Sometimes I like to feel sexy, but that doesn't mean it's for somebody else. It can be for me."
Selena Gomez's career today
Gomez's career continues to flourish today across various sectors.
She currently stars in the hit Hulu series Only Murders in the Building, all while continuing to release music. And her cosmetics line, Rare Beauty, continues to grow and earn praise.
RELATED: Selena Gomez and David …read more
Source:: Showbiz Cheat Sheet
(Visited 6 times, 1 visits today)