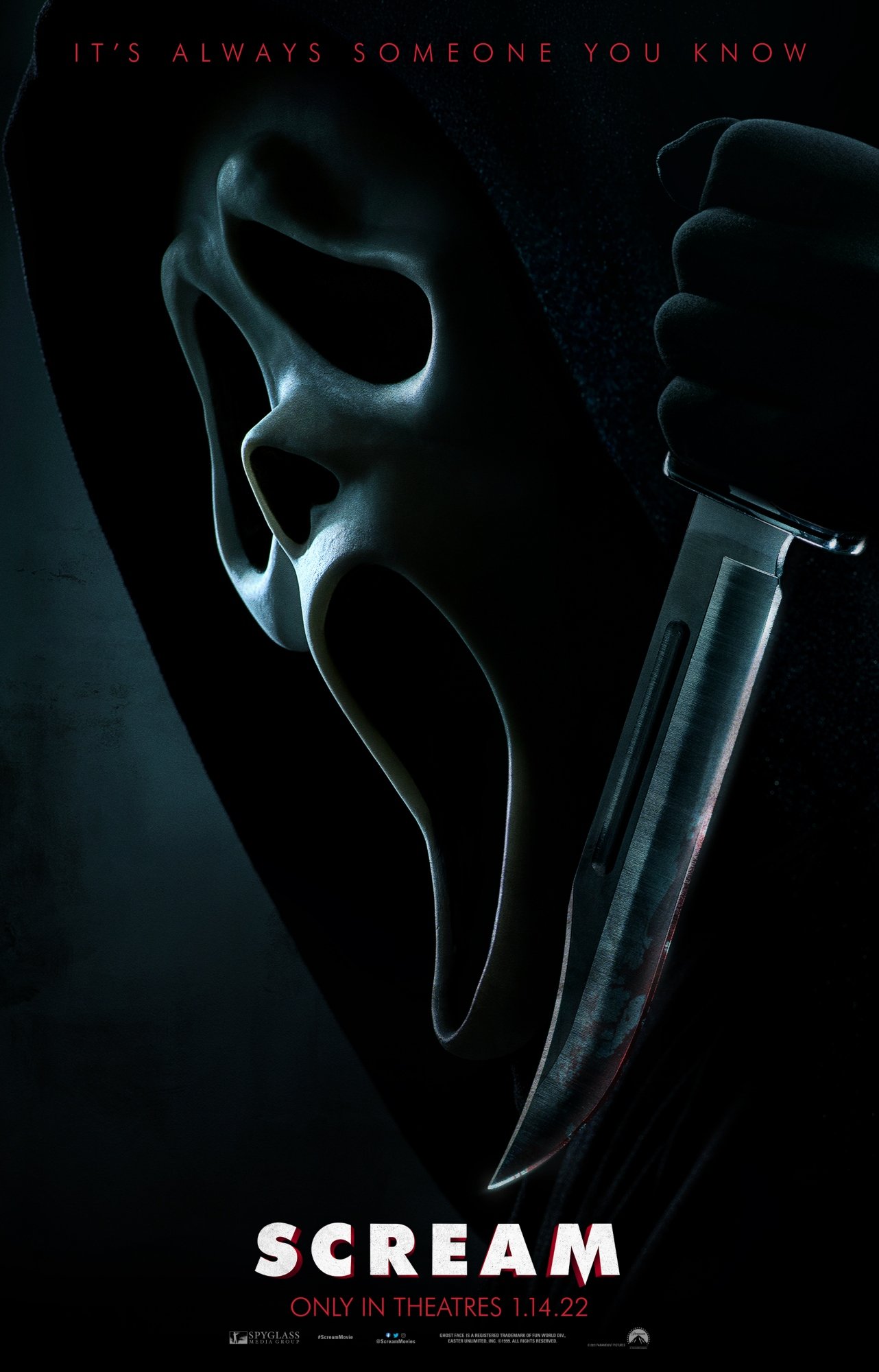 'Scream 5' poster art
Neve Campbell, David Arquette, and Courteney Cox are reprising their roles in 'Scream 5'
The first look for Scream 5 features an all new Ghostface. Furthermore, fans are excited to see that
It's spooky season which means that it's the perfect time to reveal the first look for Scream 5. Fans of the horror film franchise are thrilled to see what's in store. And while interest in the film is intense, fans still have several more months of waiting to do before the movie premieres. However, if cast member Courteney Cox is to be believed, it's well worth the wait.
'Scream 5' poster artNeve Campbell, David Arquette, and Courteney Cox are reprising their roles in 'Scream 5'
The first look for Scream 5 features an all new Ghostface. Furthermore, fans are excited to see that Neve Campbell has once again returned. Campbell, of course, portrayed Sidney Prescott, the main protagonist in previous films. Cox is also reprising her role as Gale Weathers. Cox has expressed excitement about bringing this new installment of the franchise to the world. Of course, Cox has always been eager to be such an essential part of the Scream cast.
Cox recalls her intial reaction to reading the script
Thanks to her portrayal of Monica Geller in Friends, Cox was already well-known prior to her role in the original Scream. However, she didn't rest on her laurels when she learned about the role of Gale. After reading the script, Cox was completely taken with the role. In an interview with Entertainment Weekly, she got candid about her initial reaction to the script.
"I went after it!" Cox shared about Scream. "I wanted to play that part, I loved it. I thought the script was funny and scary, and the opening with Drew Barrymore was insane. I was such a huge fan." Cox's passion for the film certainly helped land her a part in the cast. And even though she and her fellow cast members were filming an emotionally intense movie, they really enjoyed being on set with one another.
The 'Scream' cast had a lot of fun while filming the first movie
"I remember we socialized a lot [on the first film]," Cox shared about her fellow cast members in the aforementioned interview. "We actually had fun, we went out. I remember Wes [Craven, who directed Scream] hanging out and we used to go to this Italian restaurant in Santa Rosa. Wes wouldn't have had a moment to have one bit of social life during this last film."
Some Scream fans will be sad to know that Craven is not directing Scream 5. Though he directed the first four installments, the upcoming film is co-directed by Matt Bettinelli-Olpin and Tyler Gillett. But Cox seems excited about the new blood. According to the actor, the 2022 film exists as its own entity within the franchise.
Cox says the new movie is not a reboot or a remake
"This is the fifth one," Cox shared on The Drew Barrymore Show. "It's not Scream 5, though. This is Scream. The directors are incredible, they're making it absolutely…it's a new franchise. It's …read more
Source:: Showbiz Cheat Sheet
(Visited 11 times, 1 visits today)