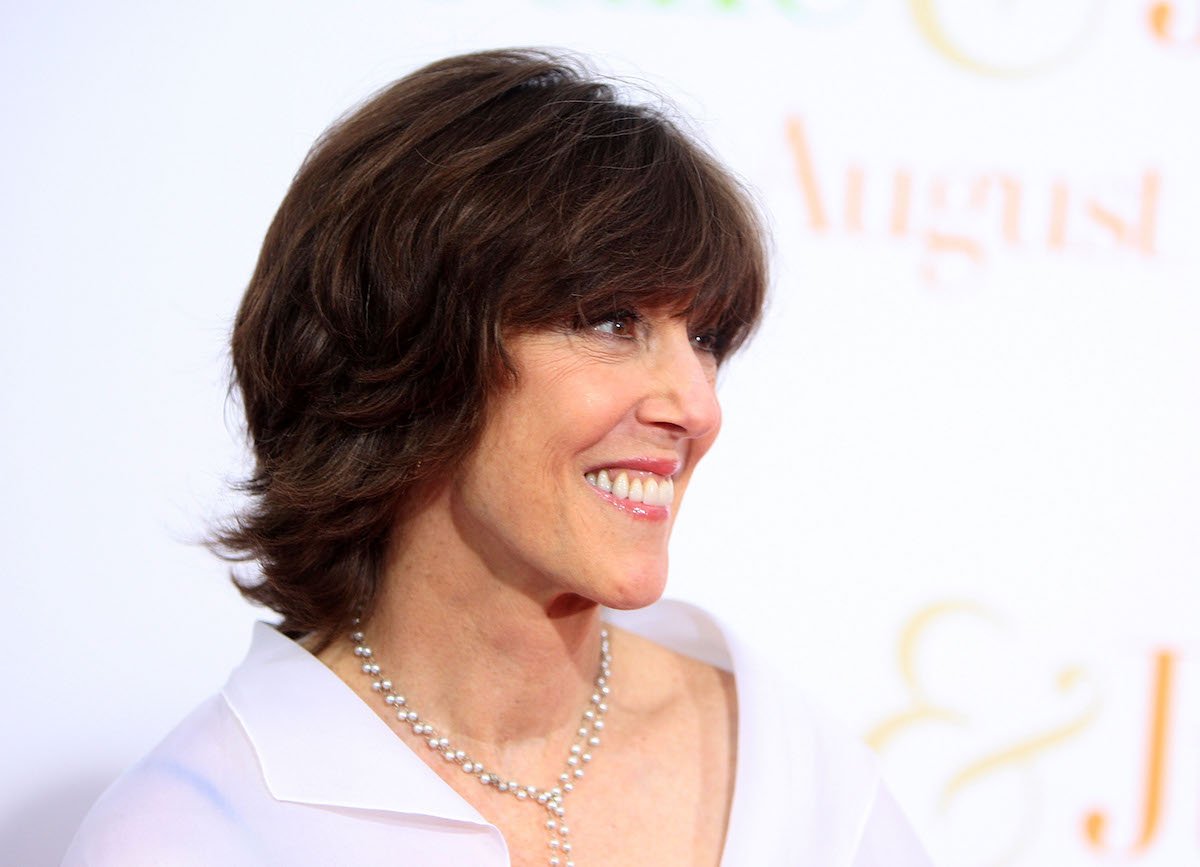 Norah Ephron | Stephen Lovekin/Getty Images
By the time Sleepless in Seattle had wrapped, O'Donnell was more than just a recognizable actor. She was a media favorite, and bringing her A League of Their Own co-star Madonna to the premiere only enhanced that. Vulture asked O'Donnell if it was as simple as calling her good friend. 
It's been nearly 30 years since Rosie O'Donnell played Meg Ryan's best friend Becky in Nora Ephron's romantic classic Sleepless in Seattle. But even three decades can't separate the actor from the ironic memory of forgetting her lines in front of the director. 
'Sleepless in Seattle,' is Rosie O'Donnell's favorite Ephron film 
Rosie O'Donnell | Photo by Bruce Glikas/FilmMagic
The 1993 romance certainly put O'Donnell on the map. Her turn as the snarky BFF of Baltimore Sun writer Annie (Meg Ryan) made her a memorable addition to the film and cemented her as a star. 
And surprisingly, Sleepless in Seattle was only O'Donnell's second movie role. She'd previously co-starred alongside Geena Davis, Tom Hanks, and Madonna in A League of Their Own (1992.)
But for O'Donnell, the iconic romance was special. In an interview with Vulture, the actor declared the movie her favorite Ephron film. She admitted that she liked the writing for When Harry Met Sally (1989) and loved Julie & Julia (2009) for it's "beautiful and touching" storyline. 
"But Sleepless is my favorite of all her films, and I think it's a lot of people's favorites," O'Donnell told Vulture.  "It really strikes a wonderful tone, and the characters seem real. It still holds up. I just saw it about four months ago. My daughter was here, and she was like, What is this one? It would be nice if my children gave a crap about my film career, but they don't." 
The actor forgot her lines on the set of 'Sleepless in Seattle'
In the interview, Rosie O'Donnell recalled what it was like to work with the late Norah Ephron, and shared how she got through a particularly long monologue that she had trouble remembering. 
"I had this really long two-page scene that was cut down in the movie about [her character's husband] Rick and how we got in the car and he hit the tree," Rosie O'Donnell explained. "I'm doing this whole thing, and she yells, 'Cut! It was 'a tree,' not 'the tree.' So I tried it two more times so I could get as close as I could, and it's not that I was rewriting — it was the longest speech I had ever said in a film in my career up to that point. She kept saying 'Cut' when I wouldn't get it right."
The former talk show host told the magazine that Ephron allowed no improvisation or variation in the script, no matter how small. Since Ephron's style of directing was "very clear and succinct and organized," O'Donnell revealed that it ultimately took a little help from a stealthy crew member to get the whole thing right. 
"We broke for lunch and when I came back, one of the grips had taped the whole thing on his leg, away from where she could see," she said. "I sort of looked at his leg and read it. And she said, 'Cut! That was perfect!' And what was perfect were the words that she wrote."
Rosie O'Donnell attended the 'Sleepless in …read more
Source:: Showbiz Cheat Sheet
(Visited 3 times, 1 visits today)