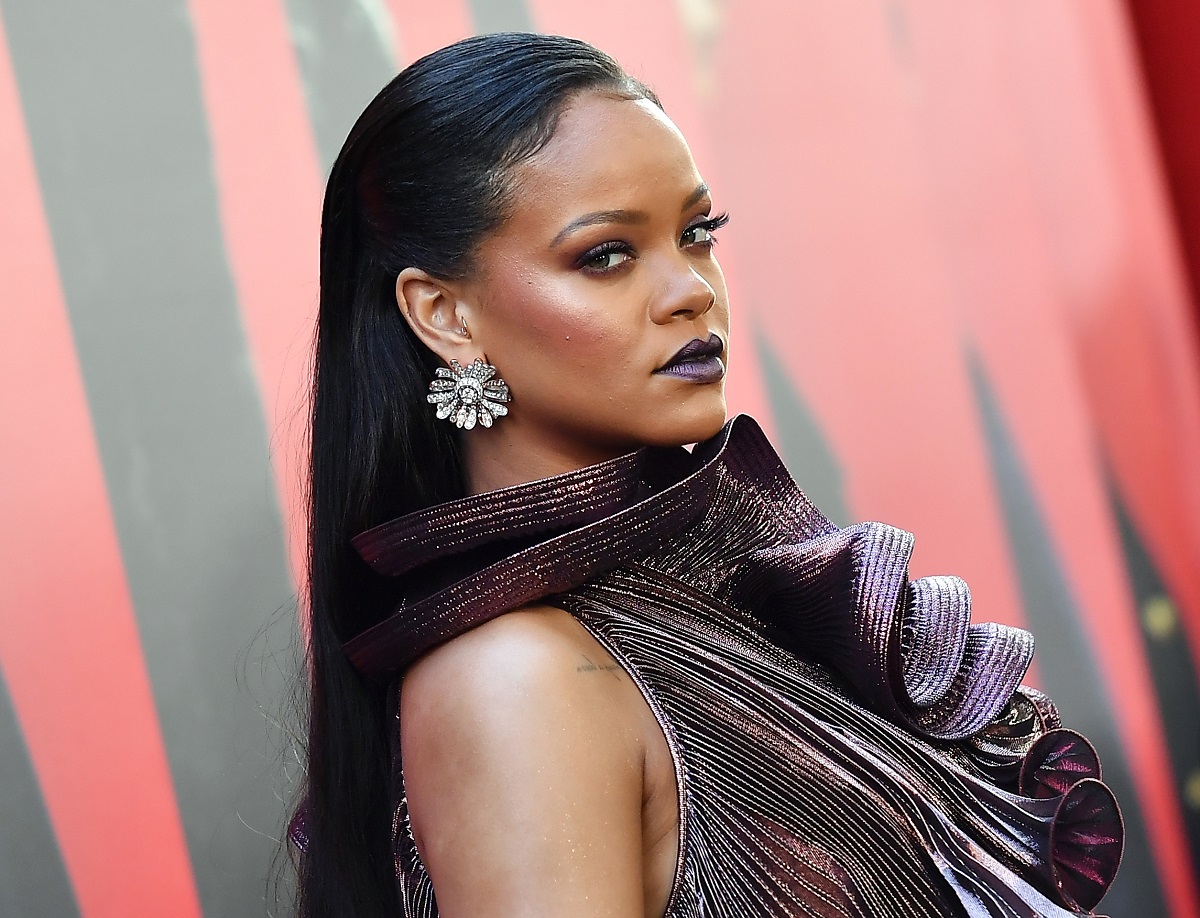 First, Rihanna dominated the music industry, with hits like "Umbrella," "Rude Boy," and "Diamonds." But, the industry icon, who's headed back to the stage with her highly-anticipated Super Bowl performance, does a lot more. Next, she became a business mogul and a successful actor. Over the years, Rihanna has acted in a wide variety of movies and TV shows. Interestingly enough, she was considered for a role in one highly-publicized movie that crashed and burned in spectacular fashion. 
After blowing up the music scene, Rihanna began acting
Singer/actress Rihanna attends the World Premiere of OCEANS 8 June 5, 2018 in New York. – OCEANS 8 will be released nationwide on June 8, 2018. | Angela Weiss/AFP via Getty Images
Rihanna embarked on her acting career in 2006, a few years after she burst onto the music scene. Her first onscreen appearance was a cameo role in the straight-to-DVD film Bring It On: All or Nothing. In 2012, she acted in the feature film Battleship. While Rihanna's role was rather small, and the film didn't do well domestically, the project proved that she had the talent to act in a large ensemble.
She once again impressed critics with a recurring role as Marion Crane in the popular cult-classic TV series Bates Motel. She went on to act in movies like This Is The End, Ocean's 8, and Guava Island. 
Rihanna turned down a role in 'Cats'
With Rihanna becoming a box-office draw, many high-profile directors and producers began seeking out her talents. In 2019, she was courted for a role in the movie musical Cats, as reported by BuzzFeed. While it isn't clear what role she was asked to play, the publication reports that Rihanna turned down the offer due to scheduling conflicts.
BuzzFeed notes that Rihanna wasn't the only star to turn down a role in Cats. Reportedly, Anne Hathaway was considered for a part but also had to turn it down because of a scheduling conflict. Film and stage star Hugh Jackman was even offered a part in the movie. He turned it down and later explained that he "just wasn't available at the time."
After the film bombed, Jackman refused to bash the project. "I'm in the theater, man, and I don't want to be in the business of bashing people—or jumping on bandwagons," he told The Daily Beast. "I haven't seen it, and Tom Hooper's one of the great filmmakers we have."
'Cats' received exceptionally bad reviews from critics
A purrfect #Oscars moment brought to you by #CatsMovie stars James Corden (@JKCorden) and @RebelWilson https://t.co/H2hY1ylHPx pic.twitter.com/nggEbdclm1
— The Hollywood Reporter (@THR) February 10, 2020
Related
Jason Derulo Knows How He Would Fix the 'Cats' Movie
Jackman might have been the only person who didn't slam Cats. The movie, which featured stars like Taylor Swift, James Corden, and Rebel Wilson, was a critical and commercial bomb, with fans and critics alike taking to review websites to sound off on …read more
Source:: Showbiz Cheat Sheet
(Visited 1 times, 1 visits today)