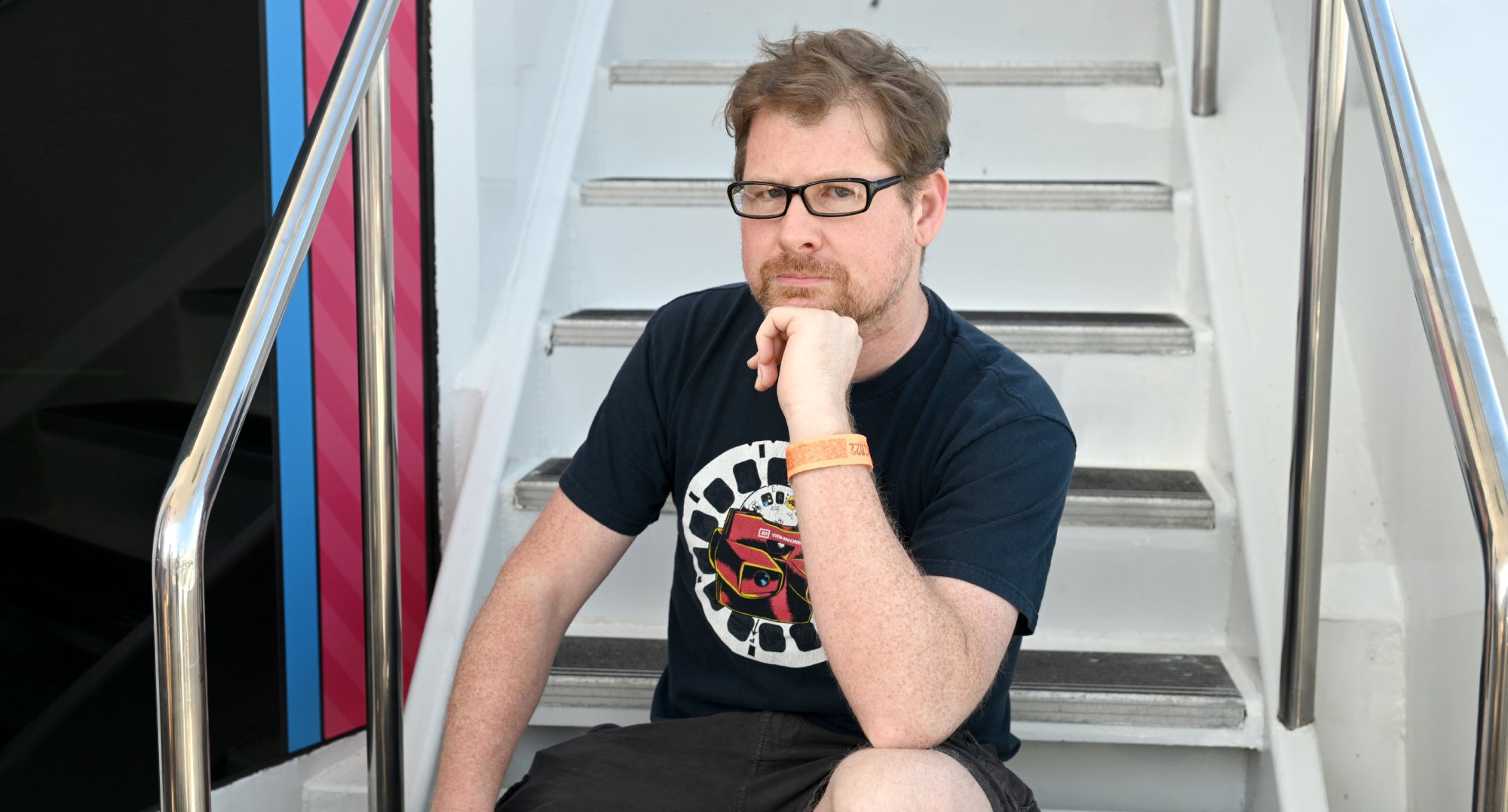 Justin Roiland visits the #IMDboat At San Diego Comic-Con 2022 | Michael Kovac/Getty Images via IMDb
'Rick and Morty' co-creator Justin Roiland was charged with felony domestic abuse
Adult Swim has decided to part ways with Rick and Morty creator Justin Roiland. Roiland has been the voice of the leading characters, many more and has developed the show since its inception. But due to reports of domestic abuse, Roiland landed in scorching hot water and will permanently leave the animated series as Adult Swim goes on without him.
Justin Roiland visits the #IMDboat At San Diego Comic-Con 2022 | Michael Kovac/Getty Images via IMDb
'Rick and Morty' co-creator Justin Roiland was charged with felony domestic abuse
According to The Hollywood Reporter, on Jan. 12, Roiland faced domestic abuse charges in Orange County, California, from an alleged 2020 incident. The report stated he was charged with "one count of domestic battery with corporal injury and one count of false imprisonment by menace, violence, fraud or deceit."
At the time, Jane Doe was dating the series co-creator and reported he had "wilfully and unlawfully inflict corporal injury resulting in a traumatic condition." Roiland pleaded not guilty and was released on bail that August. Adult Swim did not make an official comment about the criminal charges, and Jane Doe issued a protective order against Roiland. Since then, the co-creator has still dealt with court appearances.
On Jan. 25, Adult Swim announced that Roiland would no longer be the co-creative mind behind the animated series. According to The Hollywood Reporter, Adult Swim/Cartoon Network/Boomerang senior vp communications Marie Moore stated, "Adult Swim has ended its association with Justin Roiland."
The Rick and Morty official Twitter account posted saying, "Adult Swim has ended its association with Justin Roiland. Rick and Morty will continue. The talented and dedicated crew are hard at work on Season 7."
Justin Roilan was the voice behind Rick, Morty, and a few other characters in the animated series
Rick and Morty chronicle the bizarre galactic adventures of an alcoholic scientist and his teen grandson. All the while, they include the rest of their family in their antics. Roiland was well-known for voicing the leading characters of Rick and Morty. Fans knew of his habit of drinking in the recording booth to get Rick's drunken slur accurate. In the animated series, Roiland also voiced Mr. Poopybutthole, Mr. Meeseeks, and the Council of Ricks.
With Roiland leaving Rick and Morty, Adult Swim plans to recast the leading characters and the co-creator's other roles. The animated series is locked in with the network to produce a 70-episode run that accumulates to 10 seasons in total.
pic.twitter.com/npS7WpywtD
— Rick and Morty (@RickandMorty) January 24, 2023
Rick and Morty aired its sixth season, which ended its run on Dec. 11. The team of the animated series will march ahead to fulfill the requirements of the deal made with Adult Swim alongside co-creator Dan Harmon. Roiland's departure from Rick and Morty does not seem to raise worry among fans. Over the years, there have been many online videos of fans being able to mimic Rick and Morty's voices almost seamlessly.
Where did 'Rick …read more
Source:: Showbiz Cheat Sheet
(Visited 1 times, 1 visits today)