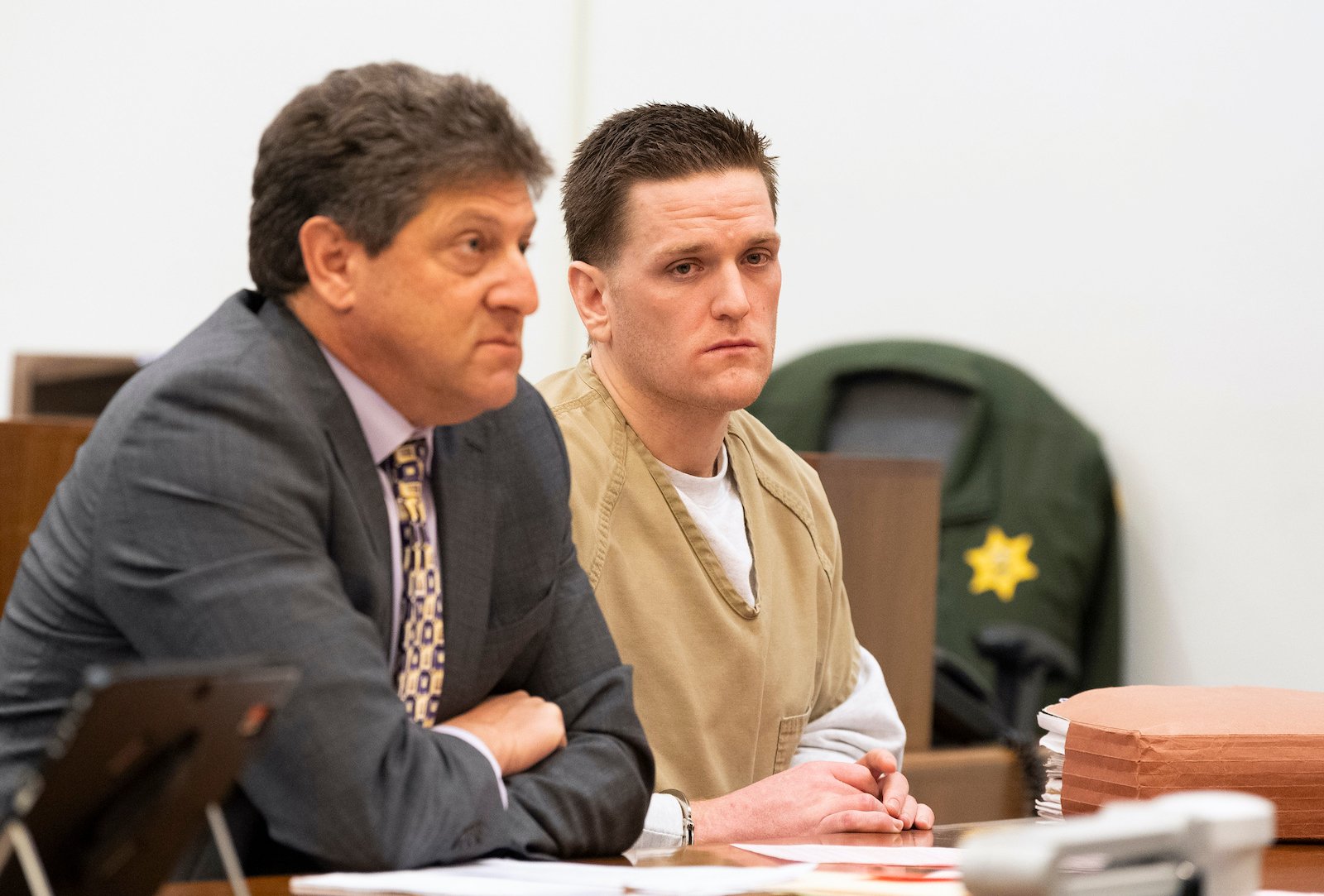 After fighting to be released from prison in 2020, Josh Waring could be facing prison once again.
Lauri Peterson's son, who appeared alongside his mother during the first few seasons of The Real Housewives of Orange County was reportedly arrested for drug possession and intention to sell, according to TMZ.
Waring was arrested in January and is now facing "felony possession and the sale of fentanyl, plus a misdemeanor charge of methamphetamine possession." A source from the Orange County Sheriff's Dept. told TMZ an officer found drugs on Waring and in the car he was riding in, which he quickly tried to hide. He was arrested on the spot. Waring was on parole from a 2016 assault charge, which is why the officer made a random search.
Why was Josh Waring on parole?
Waring spent four years in prison, fighting against what he called mistaken identity in the shooting of Daniel Lopez during a botched drug deal. Waring admits to being at the scene but maintained that another man, Bryan Goldstein shot Lopez. Lopez has since recovered from his injuries.
Josh Waring and Joel Garson | Paul Bersebach/MediaNews Group/Orange County Register via Getty Images
He was facing a possible life sentence for attempted murder but was offered a plea if he admitted guilt.  "I already have the stigma of being a drug addict, now I'd have the stigma of being violent," he told Showbiz Cheat Sheet from prison in 2019. "It's really hard." Waring also believed the Goldstein was an informant for the cops and was being protected – while they let Waring take the hit.
Waring eventually took the plea after several violent attacks in prison and being in isolation. "When I got here they said I was going to be permanently housed in the hole," he told Showbiz Cheat Sheet in early March 2020. "So it's a 24-hour lockdown. On a good day. I'll get an hour out of my cell."
"But I've gone a week without me coming out," he added. "So it's like, you know, my mental health is just kind of in shambles because I don't do good in isolation. So, you know, the two options I was given is basically, you know, have my life in danger or be safe." He was released on parole shortly after speaking to Showbiz Cheat Sheet.
Josh believed he was in jail to protect Bryan Goldstein
While in prison, Waring believed prosecutors and the Orange County police would do anything to protect Goldstein. Waring said Goldstein was guilty of a previous murder, which took place in Anaheim. "But then he goes and he testifies in the Anaheim murder and talked all about my case," he said. "So this has been difficult for me. I watched him do the shooting and this has kept me in here for three and a half years." Goldstein invoked his Fifth Amendment right and didn't provide any information in the Waring case.
Waring added, "It's hard because not only is the D.A. …read more
Source:: Showbiz Cheat Sheet
(Visited 6 times, 1 visits today)