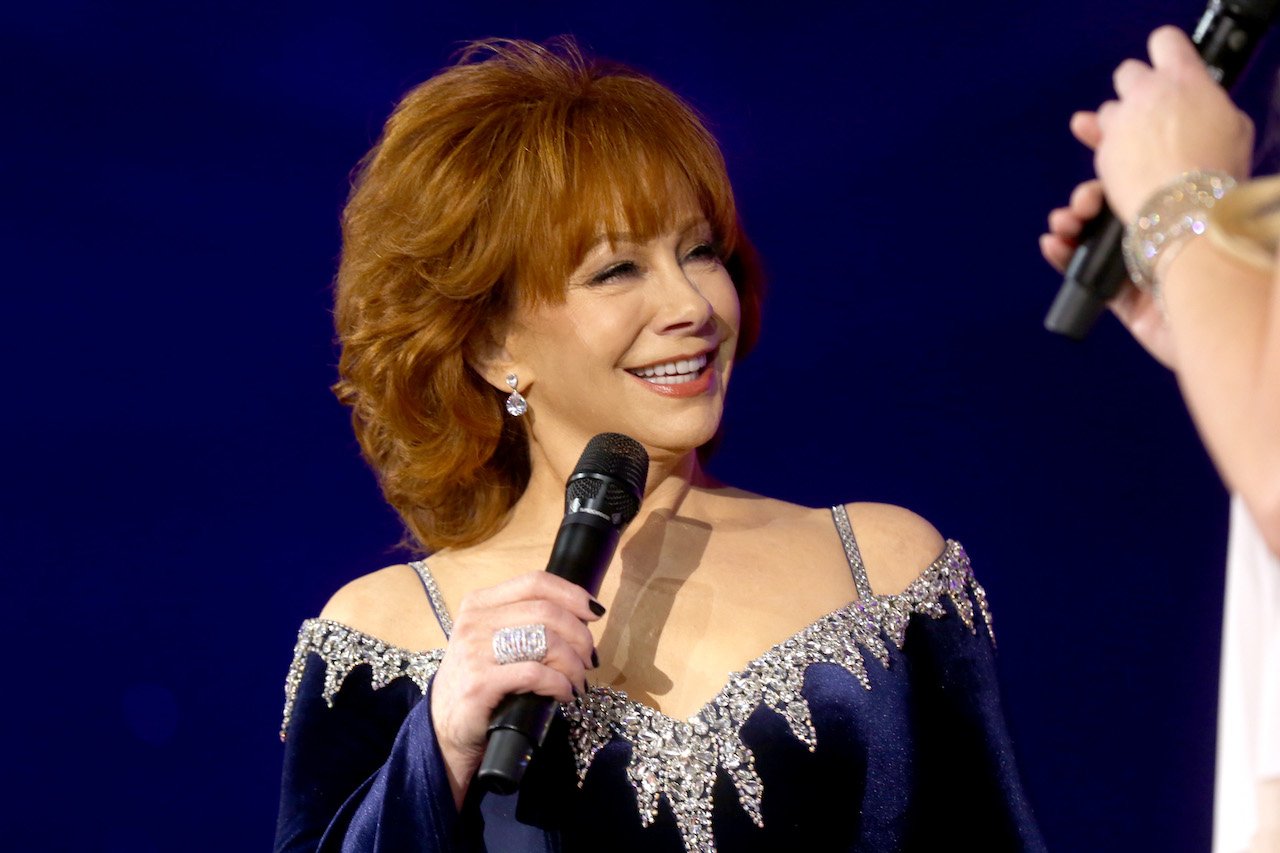 According to Reba McEntire, there's a finely-tuned skill she possesses that makes her a better entertainer, learner, and friend. And that's being a good listener.
Though McEntire shared that she was known as a "loudmouth" as a kid, she grew to value the importance of listening to someone other than herself sometimes. Keep reading to find out how an enhanced ability to listen actively helps the country music icon be even more extraordinary in a few different areas of her life.
Reba McEntire | Phillip Faraone/Getty Images for Gateway Celebrity Fight Night Foundation
Reba McEntire is a better entertainer because of her listening skill
In McEntire's book Comfort From a Country Quilt, she shared that being a good listener is an integral part of her job as a performer. But it's not a trait she always possessed. "I've never been accused of being a quiet person," she wrote.
According to her, she was "always the loudmouth of the bunch," also known as a "cutup," or "the one craving attention."
McEntire's mother often told her she had the attention span of a toddler, she said. So, she trained herself to be better at concentrating and listening. "I can't express how important it is to be a good listener," she declared.
Now, the skill helps the country singer in her career because she needs to pay close attention when she's listening to songs she considers recording. "If I don't, I might miss a song I'd love to sing for the rest of my life!" she explained.
Reba McEntire is a better learner because she's a skilled listener
Living & Learning with Reba McEntire https://t.co/6HEUyfzfVv
— Reba McEntire (@reba) December 9, 2020
McEntire wrote it's "very rude" not to listen to people who are speaking. So, the podcast host always listens, and not just out of respect for the other person. She thinks not listening carefully is only a way of cheating oneself out of the information the speaker has to give, as she shared in Comfort From a Country Quilt.
And the rodeo-loving superstar pointed out there's a difference between when someone is "truly listening" and when they're not really listening because they're already thinking about what they'll say. She can always tell when someone is only waiting for their turn to talk and takes it as a sign that her listener is not listening actively.
"If you're not listening, then you're missing out on an opportunity to find out what's going on," she explained. So, the "Does He Love You" singer suggests having a rule of always giving a speaker one's full attention. "You might learn something," she concluded.
Reba McEntire thinks her good listening skill makes her a better friend
Tell me something good…I'm listening! #GoodNewsTues #GoodNews pic.twitter.com/LjZUAWNwAC
— Reba McEntire (@reba) January 12, 2021
When McEntire turns to friends with her problems, she doesn't expect them to have answers or fixes. She shared, "I just …read more
Source:: Showbiz Cheat Sheet
(Visited 9 times, 1 visits today)