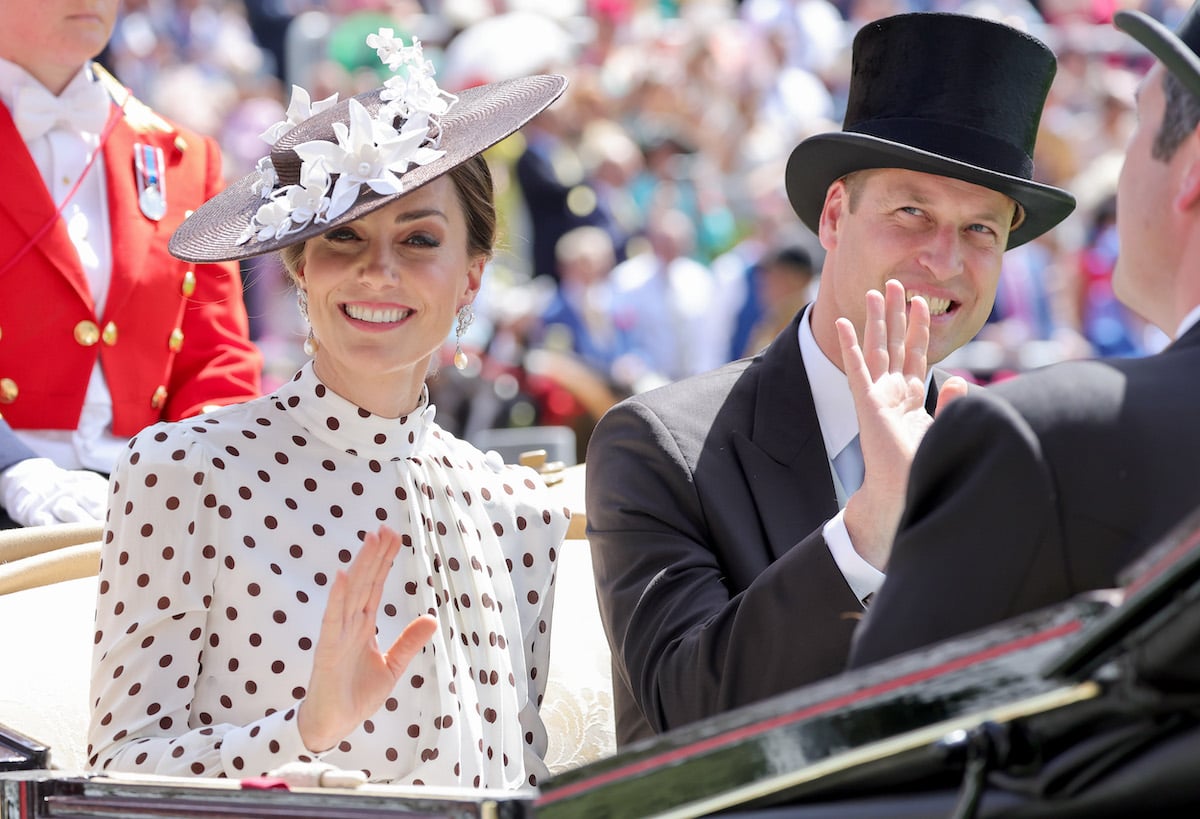 TL; DR: 
Queen Elizabeth II is reportedly hosting a joint birthday party for Prince William and Kate Middleton later in the summer of 2022.
The party will reportedly take place at either Windsor Castle or Sandringham House.
Prince William turned 40 on June 21, 2022. 
Kate Middleton turned 40 in January 2022, with celebrations scaled down due to coronavirus (COVID-19).
Royal family milestones have continued after Platinum Jubilee weekend and Queen Elizabeth II's not opposed to celebrating. Prince William turned 40 in June 2022 and the monarch's reportedly given the green light on a joint birthday party with Kate Middleton.
Prince William and Kate Middleton's 40th birthday party will reportedly be at Winsor Castle or Sandringham later in the summer
It's party time for the Duke and Duchess of Cambridge. The UK's Mirror reports the parents of three, who have both embarked on a new decade of their lives in 2022, will be celebrating in a big way. According to the outlet, Queen Elizabeth has given William the go-ahead for a joint birthday party. 
It's said the celebration will be held later in the summer at one of two royal residences. One option is Windsor Castle, where Queen Elizabeth self-isolated because of the coronavirus. Another is the Sandringham estate, also called Sandringham House, located in Norfolk, England. 
The Mirror said the 96-year-old monarch offered up the two royal residences as venues after agreeing they should "celebrate their landmark birthdays in style," a royal source told the publication.
However, Kensington Palace, Kate and William's official office, hasn't confirmed the Duke and Duchess of Cambridge are actually having a big 40th birthday party. The Mirror said when asked about the bash, Kensington Palace replied with, "We do not comment on private plans."
Kate Middleton and Prince William | Chris Jackson/Getty Images
Queen Elizabeth may or may not attend
Although Queen Elizabeth has reportedly approved of Kate and William's birthday party, agreeing to host it at one of her residences, she may not actually show up. A palace source told the Mirror that William's grandmother won't confirm her attendance until the day of the party. 
It's what Queen Elizabeth did during Platinum Jubilee weekend and earlier due to ongoing mobility issues. In recent months she's been spotted using a cane for support at various public engagements. Additionally, In May 2022, she toured the Chelsea Flower Show in a chauffeured golf cart.
Queen Elizabeth II | Jonathan Brady – WPA Pool/Getty Images
Kate Middleton turned 40 in January 2022 with a small celebration
The Duchess of Cambridge gets a chance to celebrate turning 40 in style after having what a source told the Daily Mail would be a "low-key" birthday. Kate said goodbye to her 30s and started a new chapter in her life on January 9, 2022. However, as the source told the outlet, coronavirus meant William didn't throw Kate a party.
"There are likely to be low-key celebrations for the duchess. She didn't want anything flashy anyway – that's not exactly her …read more
Source:: Showbiz Cheat Sheet
(Visited 8 times, 1 visits today)