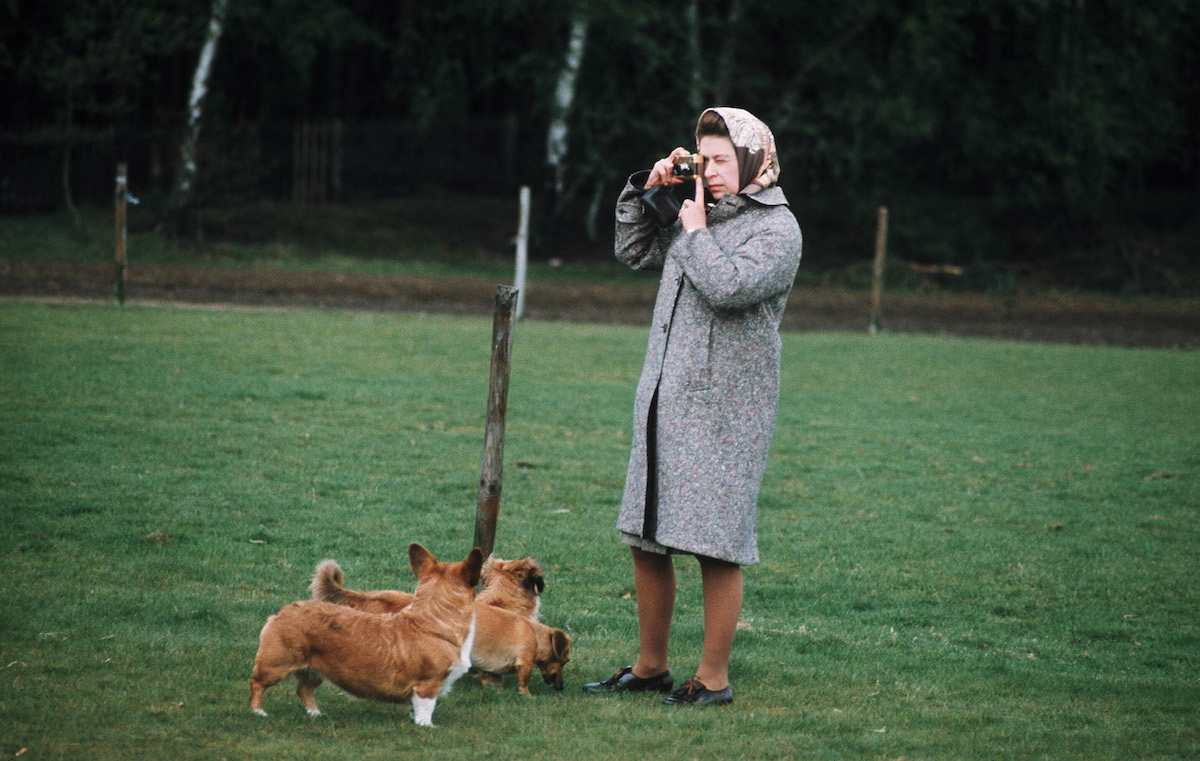 Queen Elizabeth II | Anwar Hussein/Getty Images
Mugford went on to remember the queen's response when he gently suggested she might have too many dogs. He recalled it took place "early on in the consultation" in one of Windsor Castle's "personal family rooms." 
"Early on in the consultation, I did hint that having nine dogs in a single pack, unless constantly supervised by someone appropriately equipped, was too many," he recalled. 
So what did the queen say? "She rather cuttingly responded to me: 'Dr. Mugford, Prince Philip has already told me that I have too many dogs. If I wanted advice of that sort I could have saved your fee.'" 
Queen Elizabeth's remaining corgis now live with Prince Andrew and Sarah Ferguson
As for what happened to the queen's two remaining dogs — Muick and Sandy — they have a new home. They live at Windsor Great Park with Prince Andrew and Sarah Ferguson who inherited the pups upon the queen's death. 
While the Duchess of York has occasionally shared updates, Mugford gave it his stamp of approval. Not only did he call it the "perfect setting" and "fully fenced and escape-proof," he shared the location helps too. 
"Dogs form a strong attachment to a location, especially the wider geographical area. It's kind of like a magnetic compass for telling them where they are in the grand scheme of things," he explained. "So, they will know they're at Windsor, despite not being in the castle."