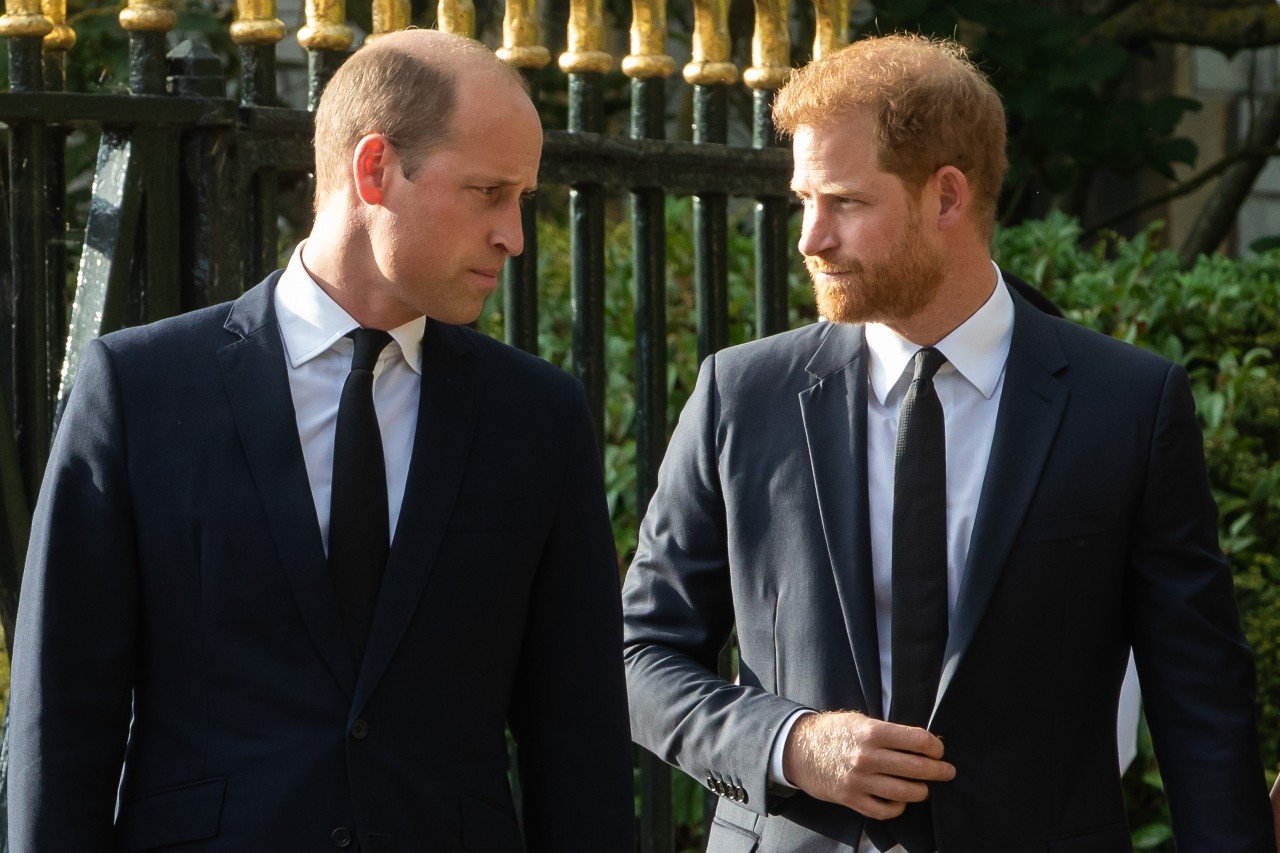 Prince William and Prince Harry | Mark Kerrison/In Pictures via Getty Images
Prince Harry has mentioned on a few occasions that he's open to
Prince Harry made many shocking revelations during his tell-all interviews and in his book, Spare. The public learned things about Prince William, Kate Middleton, and other royal family members that we thought we would never hear. A royal commentator says Harry should have remained loyal to his brother and acted as his "wingman" instead of a "hitman." Here's his analysis of the situation.
There's little chance the royal family will reconcile with Prince Harry in the near future says Charles Rae
Prince William and Prince Harry | Mark Kerrison/In Pictures via Getty Images
Prince Harry has mentioned on a few occasions that he's open to reconciling with the royal family. However, he says there are conversations that need to take place before that can happen. Royal commentator Charles Rae doesn't believe reconciliation is likely to take place any time soon. However, he says there could be a chance for the family to reconcile later.
"I do not think there is any chance, in the short term, of any reconciliation between the Sussexes and the rest of the family," says Rae on behalf of Spin Genie. "So many accusations by Harry and Meghan have been made, but lots of families have fallouts and in many cases there have been reconciliation, sometimes years later. They say time is a great healer and it could happen sometime down the line."
Rae says in order for the family to repair the damage, apologies will have to be made. "I do think any reconciliation would have to involve a lot of apologies, particularly from Harry and Meghan," says Rae. "I do not believe that Charles, Camilla, William, and Catherine have anything to apologize for, as I believe that Harry's version of events in his book Spare is largely distorted by him. It is also difficult to repair the relationship when you have taken part in a Netflix series bashing the royal family."
Harry should have been William's 'wingman' and not a 'hitman' says Charles Rae
Related
Power Moves Kate Middleton Is Using to Rise Above the Drama After the Release of Prince Harry's 'Spare'
Rae compares Harry to a "hitman." He says the Duke of Sussex should have been more supportive of his brother instead of speaking negatively about him during his interviews and in his book.
"Princess Diana would be appalled at the way things have turned out," says Rae. "However, I doubt very much that she would have allowed it to get to this level of bitterness if she was alive, particularly between her sons. She always tried to ensure that both boys were treated fairly. She would never allow other members of the family to show favoritism to William, as the heir to the detriment of the spare."
Rae continues, "Harry from a very young age always knew he would never be king, but Diana had hoped that Harry would be in a unique position to support his brother when he is king. But unfortunately, Harry, who should have been William's wingman, has …read more
Source:: Showbiz Cheat Sheet
(Visited 1 times, 1 visits today)