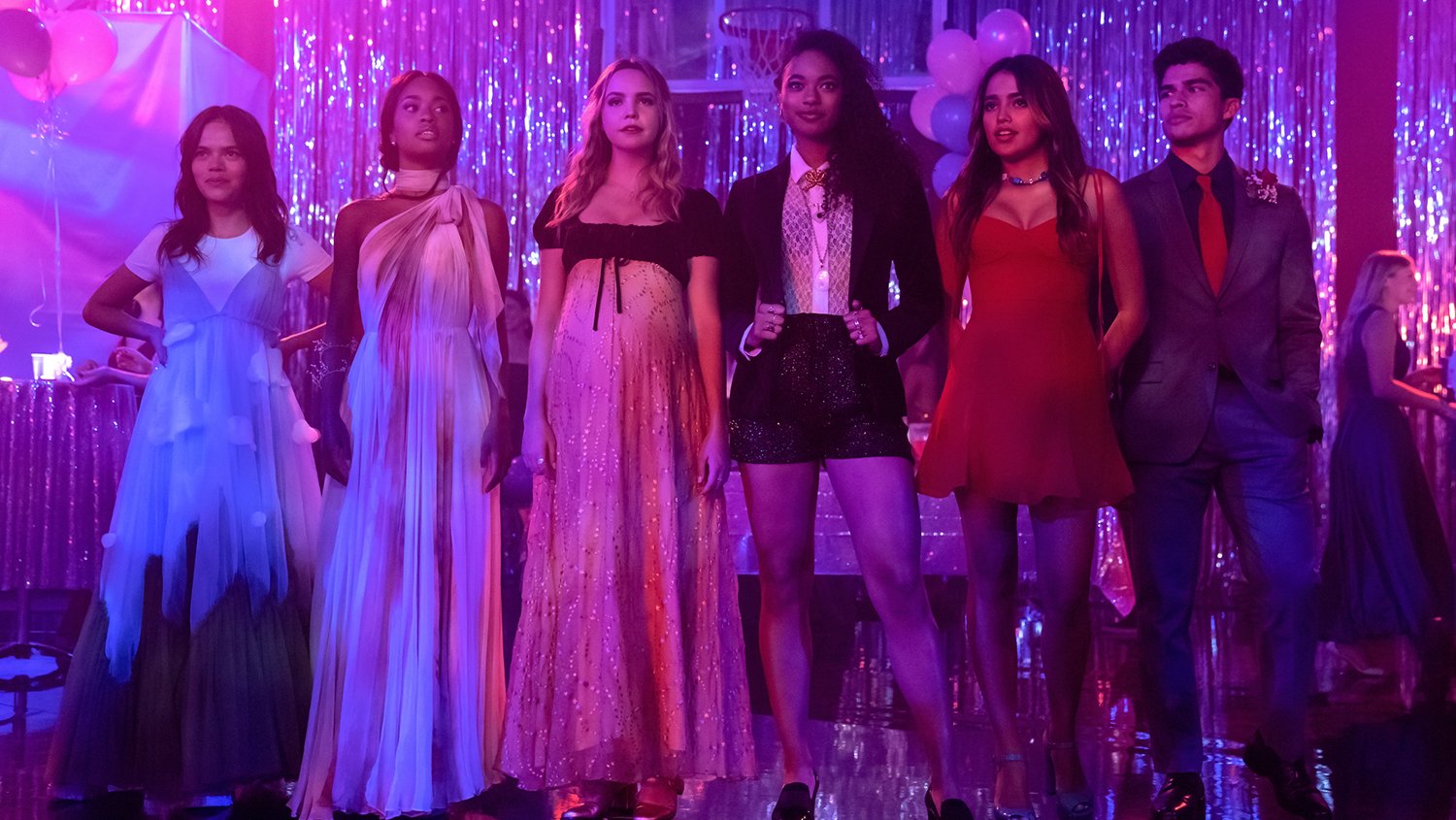 'Pretty Little Liars: Original Sin' stars Malia Pyles as Mouse, Zaria as Faran, Bailee Madison as Imogen, Chandler Kinney as Tabby, Maia Reficco as Noa, and Alex Aiono as Shawn | Barbara Nitke/HBO Max
'Pretty Little Liars: Original Sin' follows a serial killer story years after the death of Angela Waters
On New Year's Eve in 1999, Angela Waters entered a rave in the town of Millwood (a neighbor to PLL's Rosewood). With tears streaming down her face, she desperately tried to get anyone's attention, but her pleas went ignored. So, Angela climbed to the rafters and jumped.
Twenty years after Angela's death, a mystery that seems related to the incident begins. Imogen Adams (Bailee Madison), a pregnant 15-year-old, returns to Millwood after her the death of her mother, Davie (Carly Pope), who attended the rave in 1999. She and a new group of friends — whose mothers also attended the rave — begin to receive mysterious texts from someone known as "A." When A commits a murder, Imogen and her friends must discover A's identity and how they connect to Angela's death.
Who plays Angela Waters on 'Pretty Little Liars: Original Sin'?