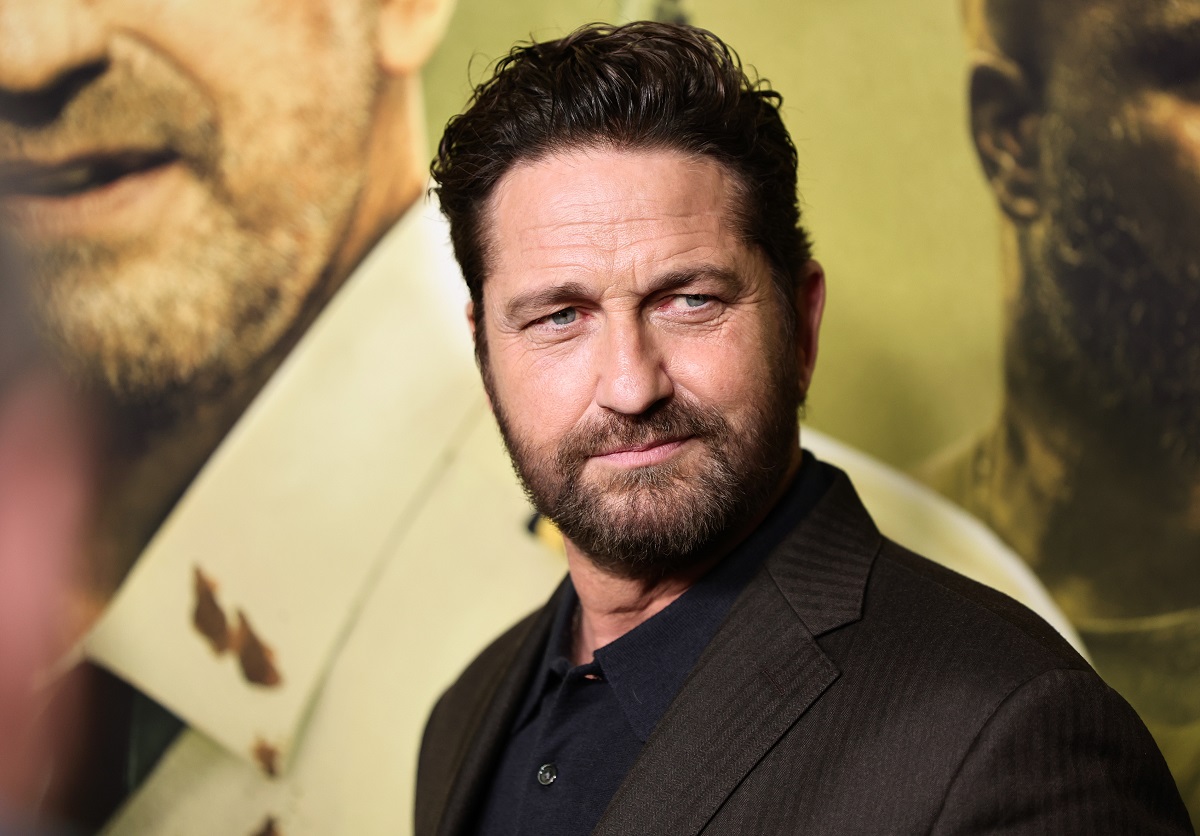 The year 2023 boasts interesting, highly-anticipated movies, from action flicks to historical dramas. One of the newest films to hit theaters is Plane, starring Gerard Butler as a strong-willed commercial pilot. With the actor's history of playing the tough, determined "everyman," fans have been lining up to see his latest project. Interestingly, Plane is a movie that has been a few years in the making. With a release date that has changed at least once, many fans are curious about the process of getting the flick to the big screen and which stars are featured in the film. 
'Plane' was first announced in 2016
Plane tells the story of a commercial pilot named Brodie Torrance. After a forced emergency landing, Torrance quickly realizes that the remote island is controlled by a fierce local militia. A militia leader takes the plane's passengers hostage, which prompts Torrance to free a convicted murderer that he was transporting in order to help him free the captured passengers.
According to IMDb, Plane was first announced in 2016. Three years later, Lionsgate acquired the project, selling it to Solstice Studios in 2020. Finally, Lionsgate Films required Plane in 2021, which was when production started in earnest. In late 2021, filming in Puerto Rico was completed. Plane first held a release date of January 27, 2023. Ultimately, the debut was bumped up to January 13. 
Gerard Butler leads the cast of 'Plane'
Gerard Butler attends the "Plane" New York Screening at AMC Lincoln Square Theater on January 10, 2023 in New York City. | Jamie McCarthy/Getty Images
Plane comes from French screenwriter and filmmaker Jean-François Richet. Marc Butan, Gerard Butler, and Mark Vahradian produced it. The cast is full of talented stars, including Butler at the helm. As Brodie Torrance, Butler got the chance to shine as an action star once again, tackling nonstop fight sequences and heartfelt emotional moments with aplomb. Butler is no stranger to action films, having appeared in such fan favorites as 300, Law Abiding Citizen, and Gamer.
Mike Colter plays convicted murderer Louis Gaspare, who helps Torrance in his mission of freeing the captured passengers. According to Collider, Colter is best known for his work in Marvel's Luke Cage and Jessica Jones. He's also acted in movies like Men in Black 3. Another familiar face in Plane is Tony Goldwyn, who plays Scarsdale, a former Special Forces officer who takes the lead in the rescue effort. Goldwyn has appeared in high-profile movies like Nixon, Ghost, and The Last House on the Left. Other actors in the film include Daniella Pineda, Kelly Gale, Yoson An, and Joey Slotnick.
What are critics saying about 'Plane'?
It means so much that you are loving #PlaneMovie. Thank you to everyone who came out on opening night, and to everyone watching this weekend! ? pic.twitter.com/GQLdzQXzun
— Gerard Butler (@GerardButler) January 15, 2023
Related
Gerard Butler Once Shared That Getting Into Acting Saved His Life
Plane has only been in theaters …read more
Source:: Showbiz Cheat Sheet
(Visited 1 times, 1 visits today)