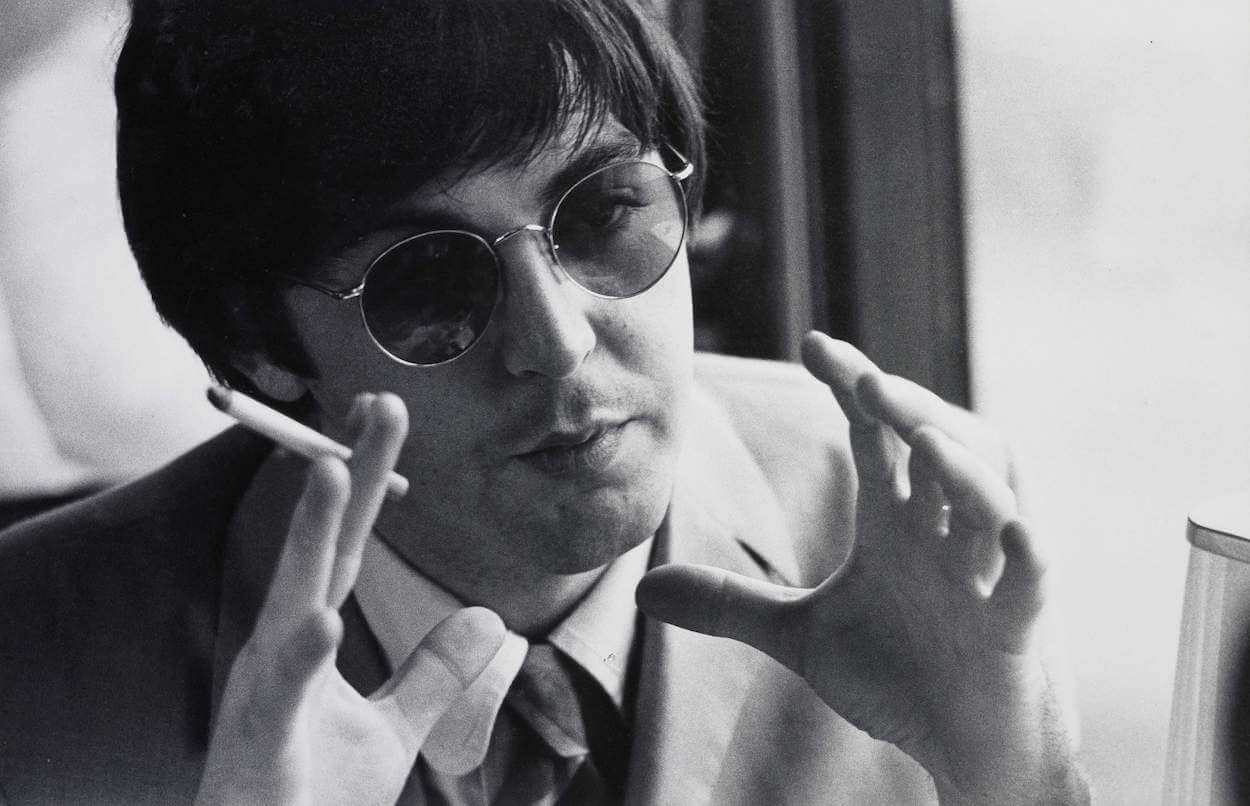 Beatles bassist Paul McCartney | Fiona Adams/Redferns
Paul McCartney displayed his bossy side before The Beatles formed
When Paul met John Lennon, he found they had more in common than just the shared
Paul McCartney never hid his bossy side while with The Beatles. He dominated the making of Sgt. Pepper's Lonely Hearts Club Band. The film-album project Magical Mystery Tour was his baby, as were the Get Back / Let it Be sessions. He said he was scared of being The Beatles' boss, but Paul's pushy side emerged years before the Fab Four formed, and we can understand why he was that way.
Beatles bassist Paul McCartney | Fiona Adams/Redferns
Paul McCartney displayed his bossy side before The Beatles formed
When Paul met John Lennon, he found they had more in common than just the shared tragedy of their mother'' deaths. They both loved the same music — the first wave of early rock 'n' roll coming from the United States.
John invited Paul to join his band, the Quarrymen, as a guitar player. And Paul soon put his bossy side on display, as Peter Ames Carlin writes in Paul McCartney: A Life. Macca often stood next to drummer Colin Hanton's kit and show him precisely what beat he wanted to have played on the song.
"Paul was very intent on telling me how to play things. I was not best pleased by that," Hanton said, per Carlin.
Beatles drummer Ringo Starr got the same vibe years later, but we can understand why Paul was so bossy about his music from a young age.
We understand why Paul was so pushy about his music
#OnThisDay in history Paul played @cavernliverpool for the first time with The Quarrymen. Photo from his performance at The Cavern Club in 1999 ? #FlashbackFriday pic.twitter.com/wyepFSUfg2
— Paul McCartney (@PaulMcCartney) January 24, 2020
Hanton didn't care for Paul's playing instructions, but we understand why he was so bossy.
He had just joined a band and not just one that played for fun a few times a month. The group landed a steady gig soon after Paul joined, and his songwriting partnership with John blossomed quickly. He probably realized there was something special brewing. The band and his relationship with John showed promise, and he wasn't about to squander his chance to become a professional musician. Paul got bossy because he understood you can't miss any steps on your way to the top. He was keen to make sure his songs sounded in real life just like they did in his head. If that took bossing around his bandmates and directing their playing, so be it.
The Quarrymen played regularly, which gave him an opportunity to live his dream — write and play music for a living. He wasn't about to waste his chance.
Paul's pushy side never went away. He was almost always calling the rest of The Beatles to get them to come to the studio. Hinton didn't care for being bossed around, and neither did the rest of The Beatles.
The Beatles didn't react well to being bossed around by Paul
When we say The Beatles didn't care for Paul pushing them around, we really mean Ringo and George Harrison. …read more
Source:: Showbiz Cheat Sheet
(Visited 2 times, 1 visits today)