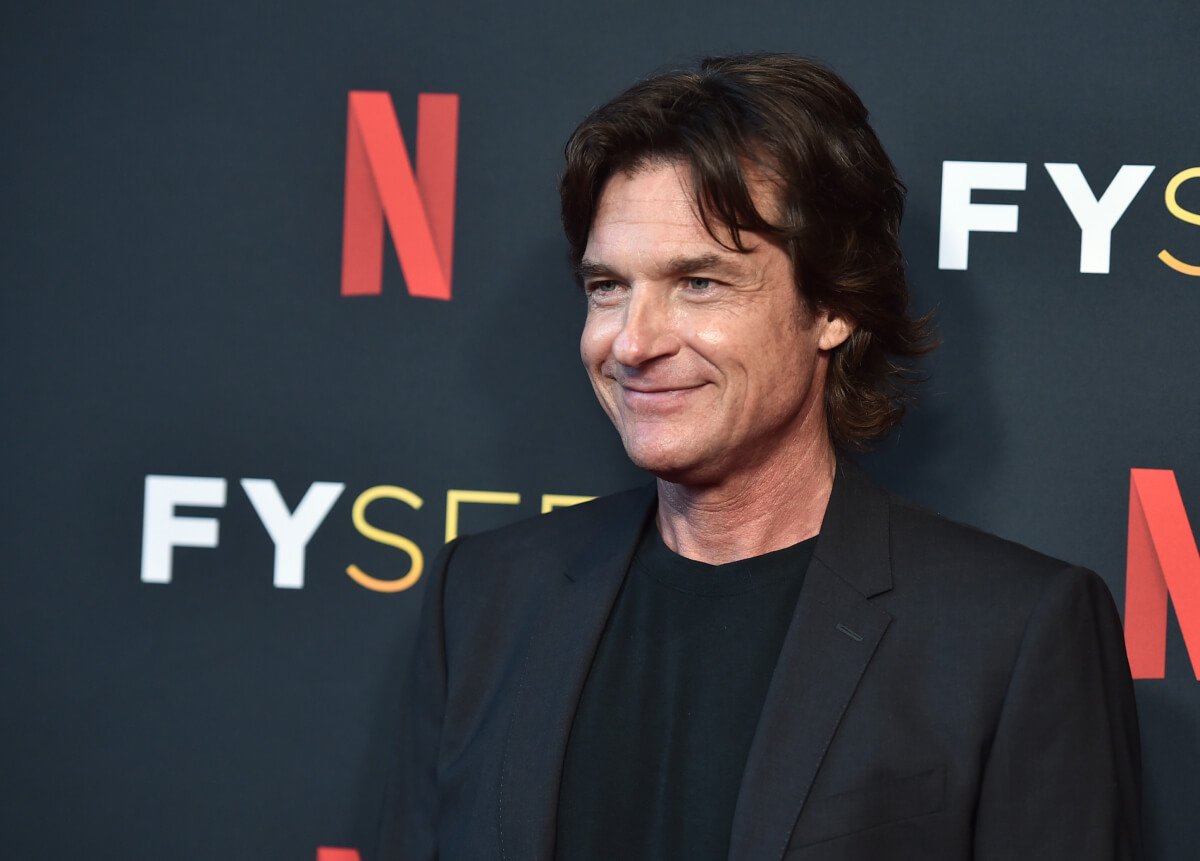 Jason Bateman | Alberto E. Rodriguez/Getty Images
What are the rules of the Netflix show 'Outcast?'
Outlast throws 16 individuals together in a battle for survival in the Alaskan wilderness. The only hard and fast rule is that the contestants must team up and
Netflix fans might be wondering what Jason Bateman has to do with the streaming service's latest survival show, Outlast. Though Bateman is a talented actor, he stepped behind the scenes for the Netflix series. The Ozark star promises plenty of twists and turns in the new series.
[Spoiler alert: This article contains spoilers from Outlast Season 1 Episodes 1-5.] 
Jason Bateman | Alberto E. Rodriguez/Getty Images
What are the rules of the Netflix show 'Outcast?'
Outlast throws 16 individuals together in a battle for survival in the Alaskan wilderness. The only hard and fast rule is that the contestants must team up and remain in a team to win. With a cash prize of $1 million on the line, the stakes are high.
Contestants are able to leave the game by firing a flare gun. They can also be removed from the show if deemed medically necessary. Producers occasionally send down valuable resources from helicopters, as well as notes with information or upcoming challenges.
These challenges help the competitors gain vital resources, like food. In episode 2, producers drop crab pots at a nearby island. These traps work by using bait to lure crabs and trap them inside, potentially providing plenty of food and protein for the hungry competitors. The teams must figure out how to get the pots, hopefully before other teams take them all.
Jason Bateman executive produced 'Outlast'
Jason Bateman works as an executive producer on Netflix's Outcast. The eight-episode series comes from Bateman's Aggregate Films and Nomad Entertainment. According to Deadline, it's also his first unscripted series.
"Aggregate was thrilled to be able to work with an incredible creative team on our first unscripted show. Along with our partners at Netflix, we tapped the survival veterans at Nomad Entertainment and the showrunner Mike Odair to create this daring social experiment series set in the unforgiving Alaskan wilderness," Aggregate's VP of Unscripted Emma Ho told the outlet.
Related
'Outlast': Who Won the Netflix Survival Show?
Bateman is known for acting in a variety of TV shows, including Ozarks and Arrested Development, and movies such as Horrible Bosses, The Gift, and Identity Thief.
On Twitter, Bateman sang the praises of Netflix's Outcast. "Our new survival competition series, Outlast, is now out on Netflix! It's a survival competition like you've never seen before with one of the wildest turns ever for a reality series," he wrote. "You won't want to miss it."
Sabotage and cheating frustrated some 'Outlast' viewers
The contestants on Outlast proved their mental and physical toughness. The show's five finalists lasted for over a month in the Alaskan wilderness. As time went on, some teams resorted to sabotage and dirty deeds to get ahead.
Team Alpha, in particular, stole sleeping bags from Team Delta and punctured Javier Colon's raft. While some viewers may have enjoyed the show's unpredictability, others felt that the show's lack of clear rules pulled the focus away from being a pure survival show.
"That's …read more
Source:: Showbiz Cheat Sheet
(Visited 1 times, 1 visits today)