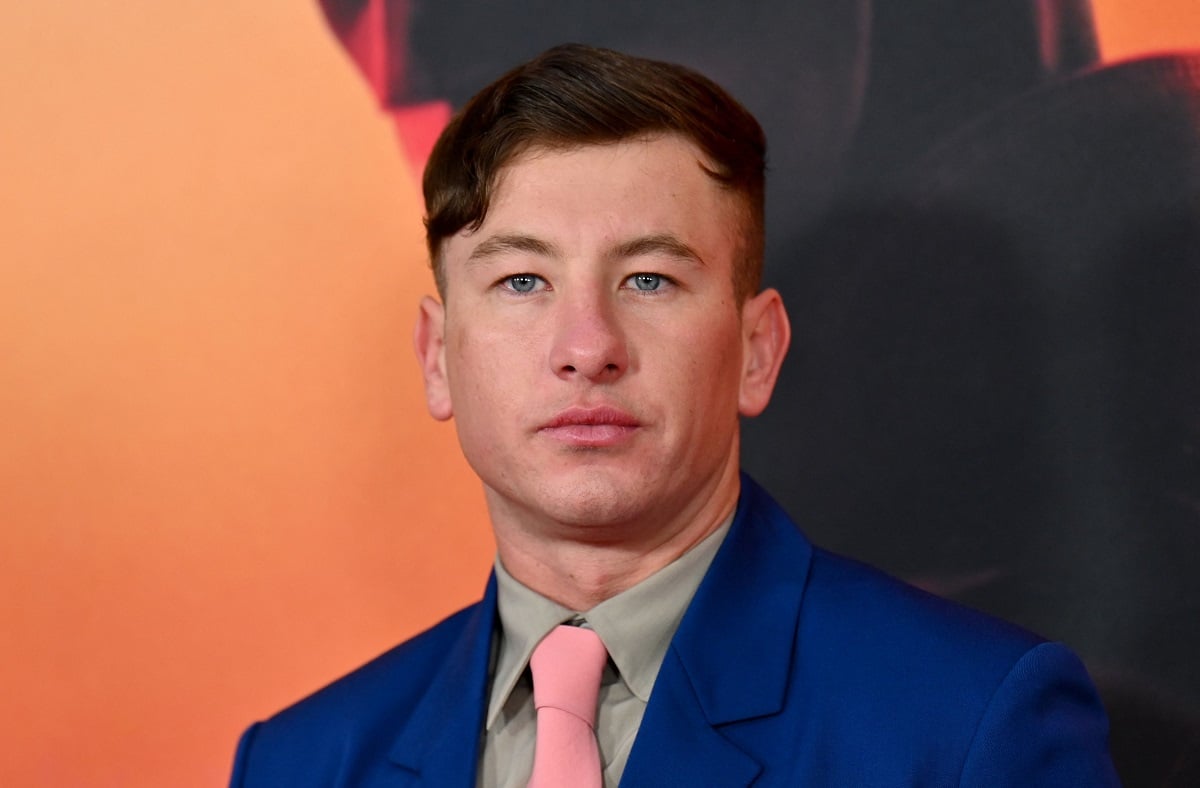 This year's Oscar nominations recognized dozens of up-and-coming actors, many of whom were first-time nominees. Barry Keoghan was nominated for his work in The Banshees of Inisherin. This makes him just one of many actors who have played one important comic book character and also received an Oscar nom. 
What has Barry Keoghan been in?
Irish actor Barry Keoghan arrives for "The Batman" world premiere at Josie Robertson Plaza in New York, March 1, 2022. | Angela Weiss/AFP via Getty Images
Keoghan has been acting since 2011. He's appeared in movies like Dunkirk, American Animals, The Green Knight, and Eternals. He's also known for TV shows like Love/Hate and Chernobyl. He has quickly become one of the most-talked-about young actors working today. So it makes sense that Keoghan was recognized ahead of this year's Oscars. 
This year, he starred in The Banshees of Inisherin as Dominic, a young Irish boy who gets drawn into the drama between the two main characters, played by Colin Farrell and Brendan Gleeson. 
Keoghan was nominated for Best Supporting Actor for his role in the film. And some Reddit users have pointed out that the actor is continuing a notable tradition. 
One of Keoghan's other 2022 roles was a cameo in The Batman as the Joker. He was just in one scene. But his performance was one of the most memorable parts of the movie. Many presumed it was setting up the events of the sequel. 
Barry Keoghan is the latest Joker to get an Oscar nomination
"Keohgan [sic] is like the fifth Joker to be [an] Oscar nominated actor," someone wrote on a Reddit thread discussing this year's Academy Award nominations. So, who are the other Oscar nominees who have played the Joker?
First is Jack Nicholson, who played the clown criminal in 1989's Batman. The actor started receiving Oscar nods in 1970, with a nomination for Best Supporting Actor in Easy Rider. He's been nominated eleven times since then, taking home two trophies for Best Actor — for 1976's One Flew Over the Cuckoo's Nest and 1998's As Good As It Gets. Nicholson also won the award for Best Supporting Actor for his work in Terms of Endearment. And many other Jokers followed him.
Which actors have won Oscars for their performances as the Joker?
Heath Ledger portrayed the Joker in The Dark Knight, which was released after his death in 2008. He was nominated for his performance in the superhero movie. And he posthumously won the Oscar for Best Supporting Actor at the 2009 Academy Awards.
In 2016, Jared Leto put a new spin on the Joker, playing a more modern-looking version of the Batman villain for Suicide Squad. Leto was already an Oscar winner when he joined the cast, with a trophy for Best Supporting Actor for his work in 2014's Dallas Buyers Club. 
Related
'The Batman': Barry Keoghan Reveals How He Was Cast as The Joker — 'You Cannot Tell Anyone'
Lastly, Joaquin Phoenix played the Joker in the 2019 movie
Source:: Showbiz Cheat Sheet
(Visited 4 times, 1 visits today)