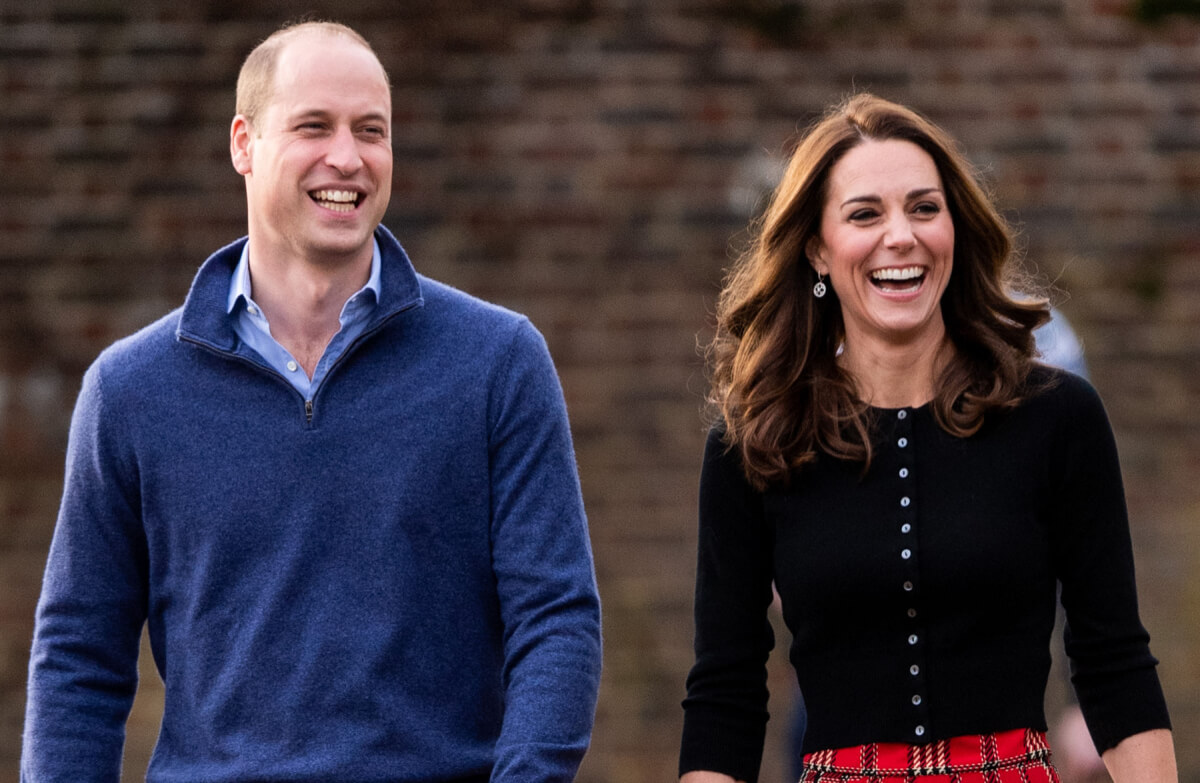 Prince William and Kate Middleton have some cute nicknames for each other, but there's one moniker from William that's not so nice. The name in question originated from a criticism that the late Queen Elizabeth had leveled at Kate early in their relationship.
Although some might think William's dig at his wife is a little mean-spirited, Kate has a few nicknames for the Prince of Wales that aren't so flattering as well. 
Prince William and Kate Middleton | Mark Cuthbert/UK Press via Getty Images
Prince William's not-so-nice nickname for the Princess of Wales was inspired by Queen Elizabeth
William and Kate have been married for over a decade, so it comes as no surprise that they've developed a few nicknames for each other over the years. But there's one name William calls Kate that was inspired by a dig from Queen Elizabeth herself.
According to Express, a member of the royal family's staff divulged that the Prince of Wales sometimes calls Kate the "Duchess of Dolittle." The name refers to how the late Queen used to criticize Kate for not having a proper career prior to marrying William.
William and Kate tied the knot in a gorgeous ceremony at Westminster Abbey in 2011. At the time of their engagement, Kate did not have a full-time career and had worked for her family's party supply company. 
The source was careful to note that Prince William's nickname for Kate was done in good spirits. They also revealed that Kate has a few digs of her won for the Prince of Wales. 
Kate Middleton calls her husband these not-so-adorable nicknames
William may have his fun calling Kate the Duchess of Dolittle, but the Princess of Wales is not one to be outdone when it comes to funny nicknames. In response to William's constant attention to her never-ending hair, Kate apparently sometimes refers to him as "baldy."
Kate also reportedly calls William babe, a nickname that is not an uncommon pet name amongst most couples. Apart from his not-so-nice alias for Kate, William sometimes refers to Kate as "babykins," which is a lot cuter than his other dig.
William, like anyone else, is no stranger to nicknames. Back in 2007, the Prince of Wales revealed that his mom, Princess Diana, had a strange moniker for him that has remained with him for the rest of his life. 
Diana referred to young William as "Wombat," a name that stuck with him following a trip to Australia. 
Prince William and Kate Middleton are not the only members of the royal family who love nicknames
While William and Kate's nicknames for each other may seem strange to some, they actually serve a purpose for the royal family. According to Reader's Digest, an inside source revealed that the family uses nicknames to help alleviate stressful situations, something that all of the royals deal with on a regular basis. 
"The royals are not very good at communicating with one another so this is one way around it. Nicknames are a …read more
Source:: Showbiz Cheat Sheet
(Visited 2 times, 1 visits today)